Today I have made a new friend!
I first noticed Teagu a week ago when I first arrived in India. He runs a vegetable stand next to my favorite place to eat lunch in the small seaside fishing village of Mamallapuram in Tamil Nadu. He was using one of his vegetables, a large eggplant to hit an older lady over the head with it as she tried to haggle on either the price or quality of his veggies or perhaps both…granted that this shopkeeper is not a man but a 10 year old boy. I eat in this small restaurant for lunch everyday I am in Mamallapuram and everyday I see some odd behavior from this precocious little boy. He is constantly scurrying over his vegetables, running to the back to pick out some tomatoes, throwing some okra onto the scale to be weighed all the while yelling at his customers with blinding speed. And each customer listens. The boy packs a vocal punch!
Today I was leaving the restaurant as usual and saw some of the fattest bananas I have seen in my life that little Teagu was selling. I wanted them for a later snack and I wanted to meet this little Maharaja of Mamallapuram. I pick out my bananas while he was scolding some old woman wearing a green sari who was waiving a cucumber at him. He picked up another cucumber and again used his patented "hit your customer on her head" trick with her which was a signal that the conversation was over and she went on her way. The whole time this kid is smiling with his gleaming set of white teeth at both her and the others waiting, myself included. I take out my camera to try to take a couple of shots of him. I get off two shots before he hops over the counter and deftly takes the camera from me and turns the camera back on me. I loved him for this! He took many shots of me all the while Im trying to tell him which button to push and how to zoom in on things.  We then go back to his stall and go thru the pictures we took of each other. His face beaming with joy at the pictures. He introduces himself as "Teagu" as he puts his hand over his chest. I do the same and then we part.
That is the seed that makes you want to come back again and again to have other magic memories of traveling
I know our little exchange will be in my mind forever. Some traveling experiences have that little piece of magic that firmly plants the seed of a memory in your head that you will always go back to when you thinking of your travel. That is the seed that makes you want to come back again and again to have other magic memories of traveling. This will always be a part of me. I don't think I can stop traveling for this reason, Teagu and others like him…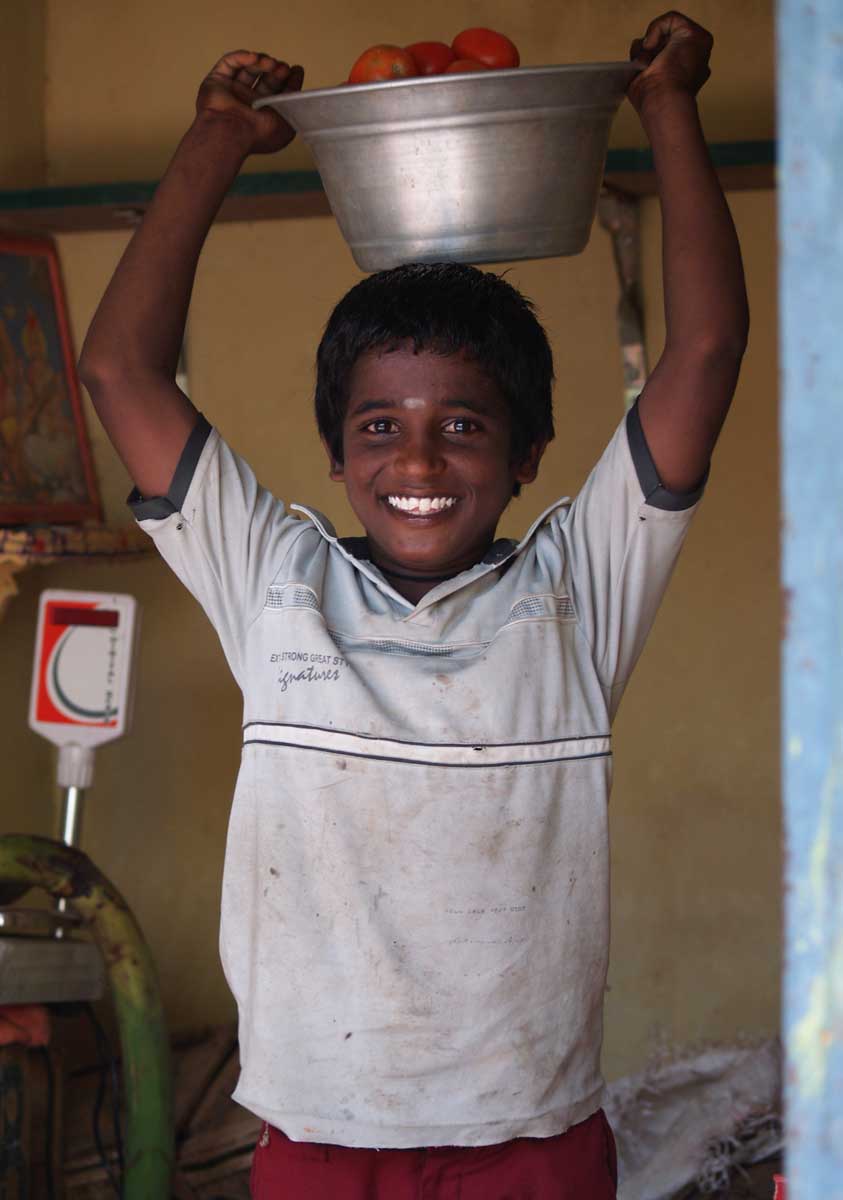 I have the feeling I am going to see Teagu a lot over the years and maybe even get hit in the head with some vegetables too.