These are the people which your donations have helped feed through this trying time.
Thank you.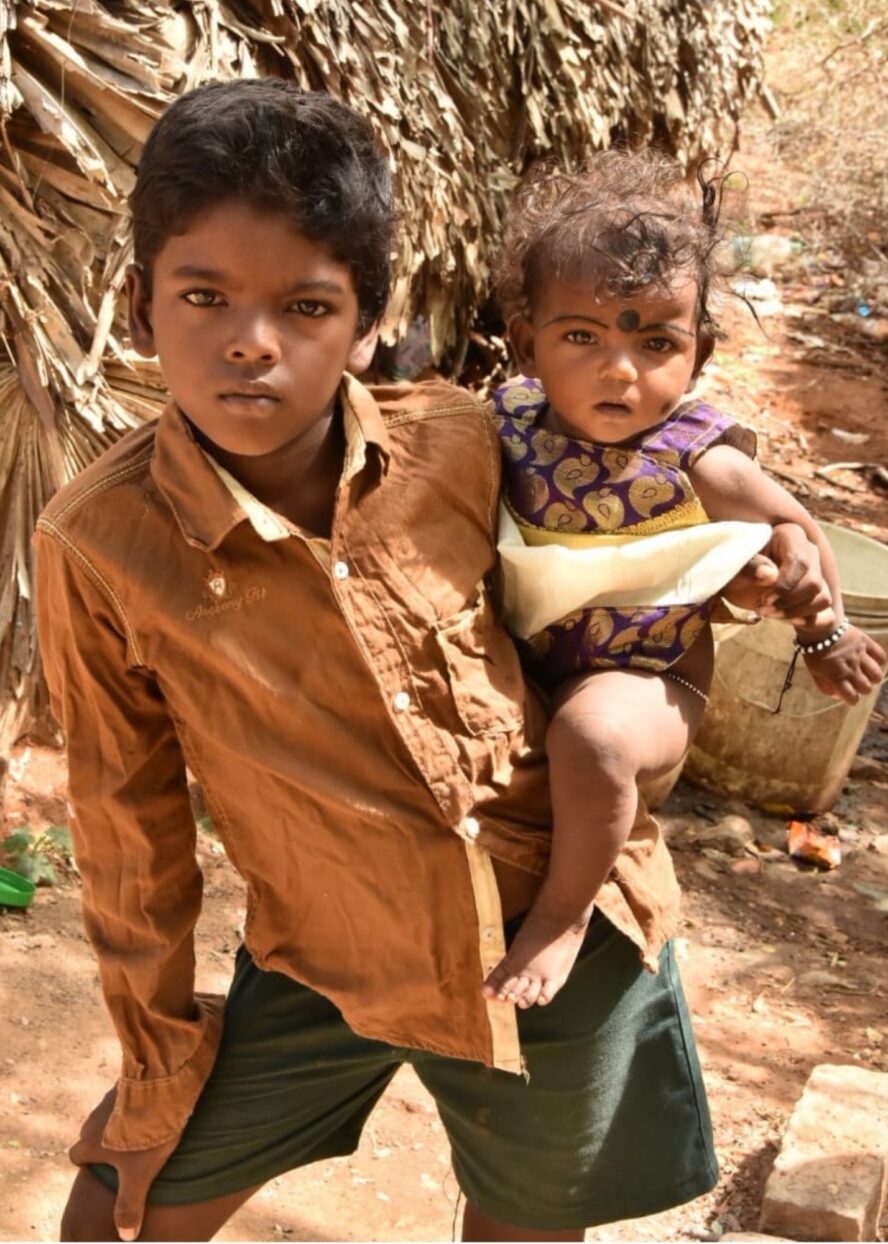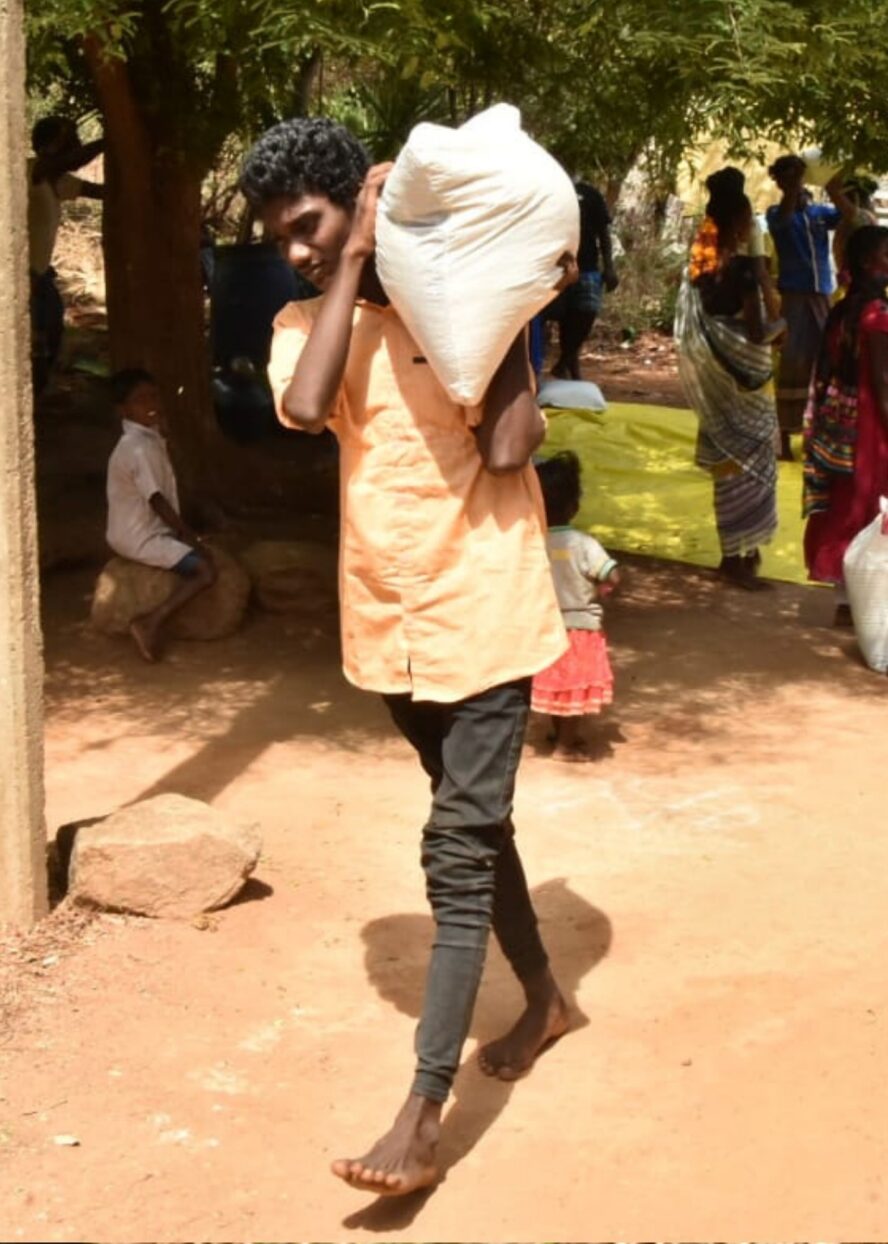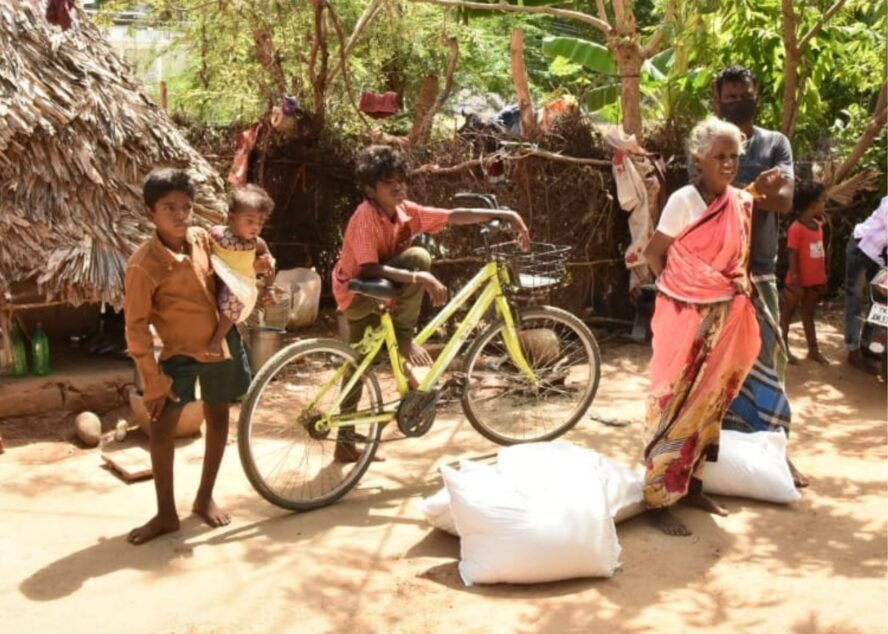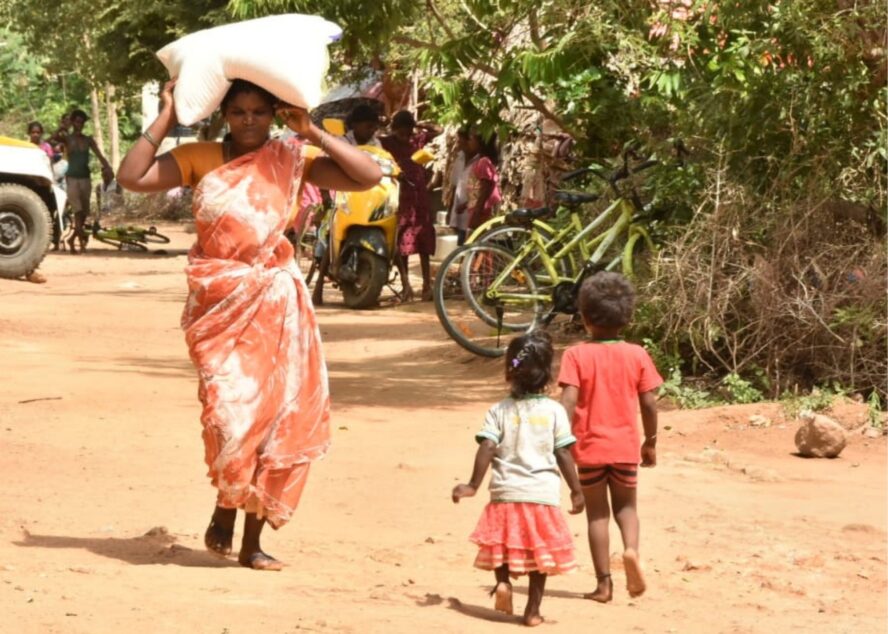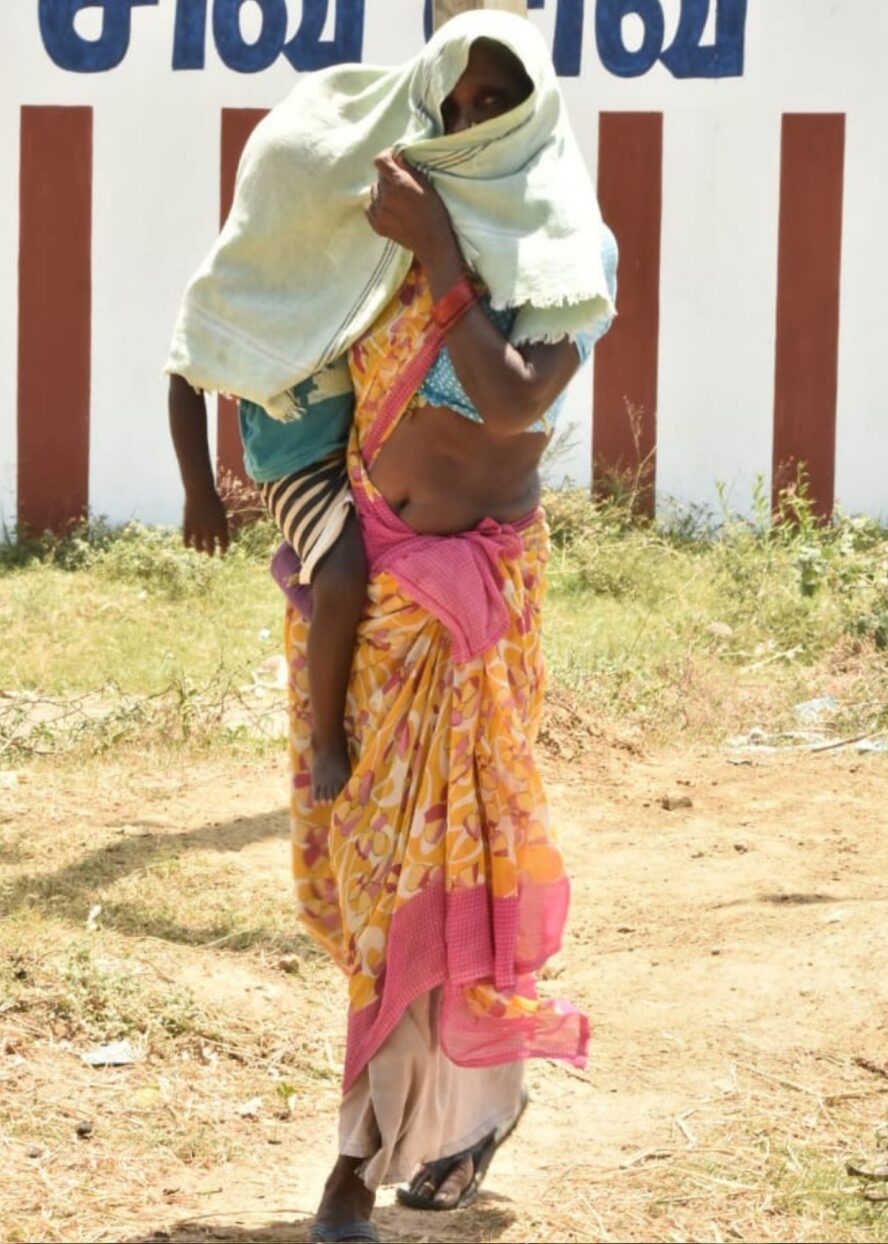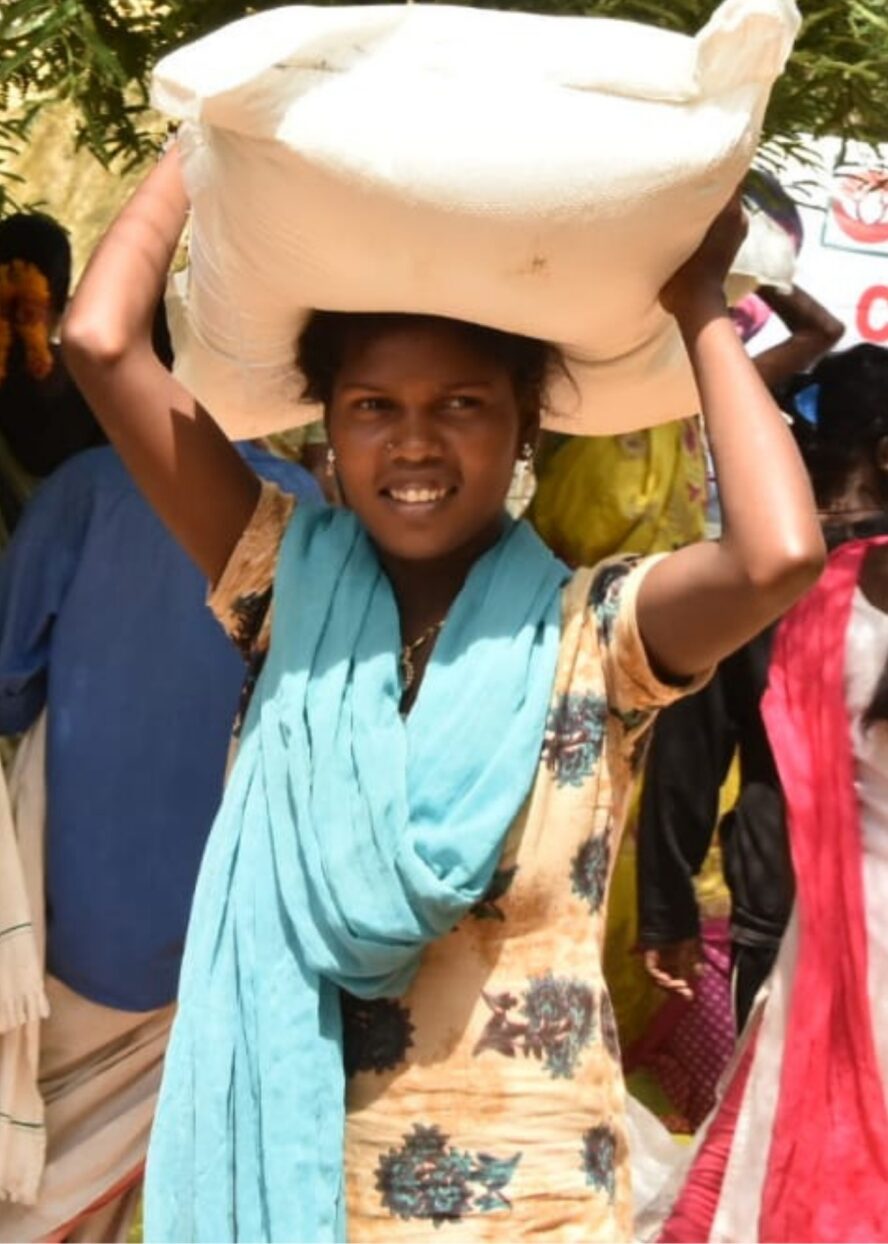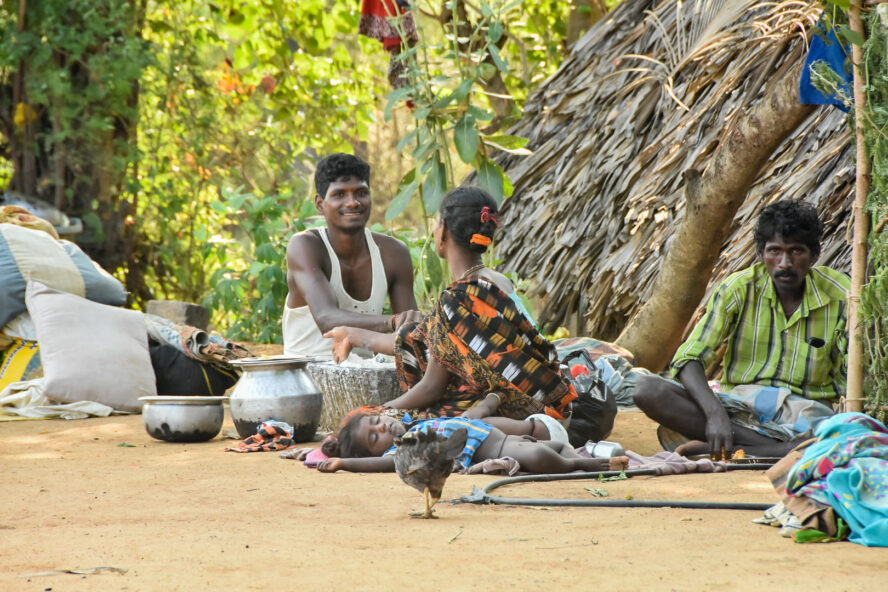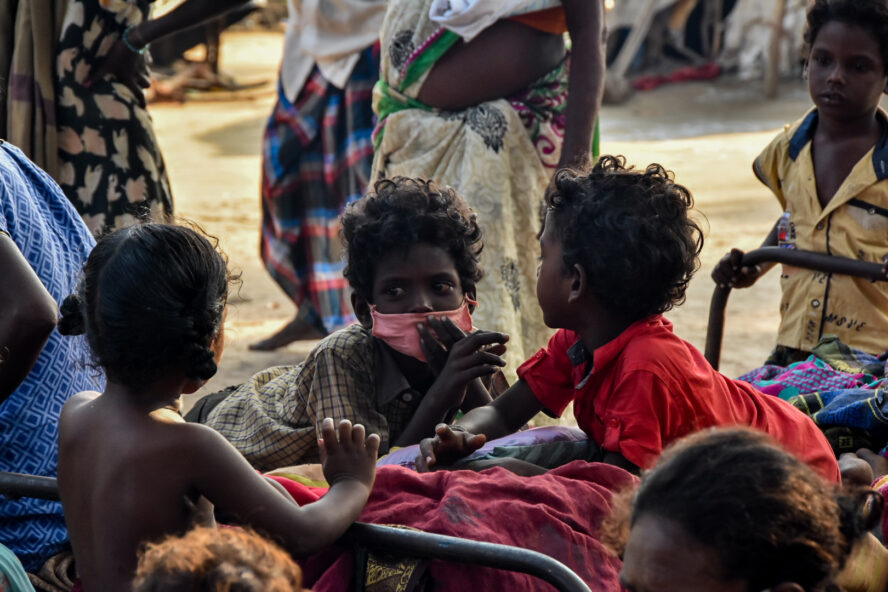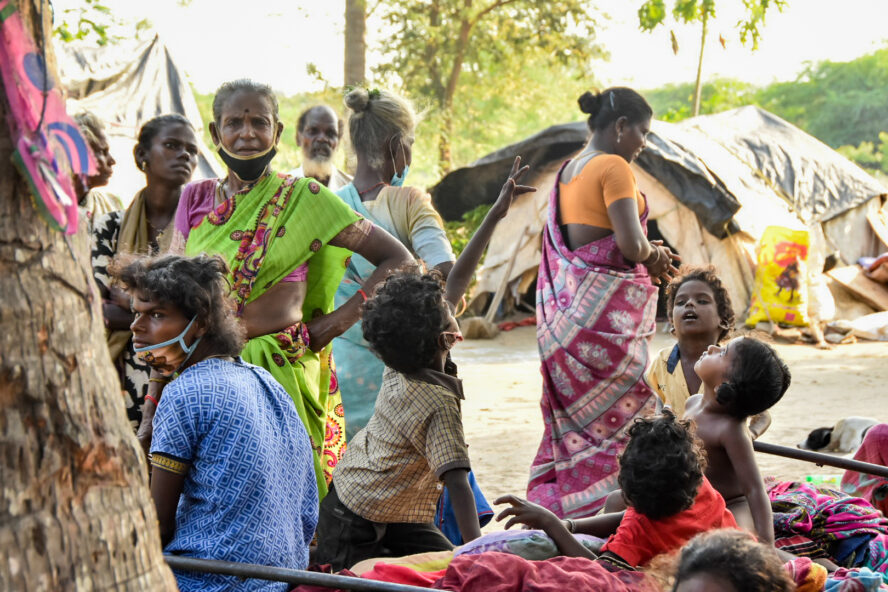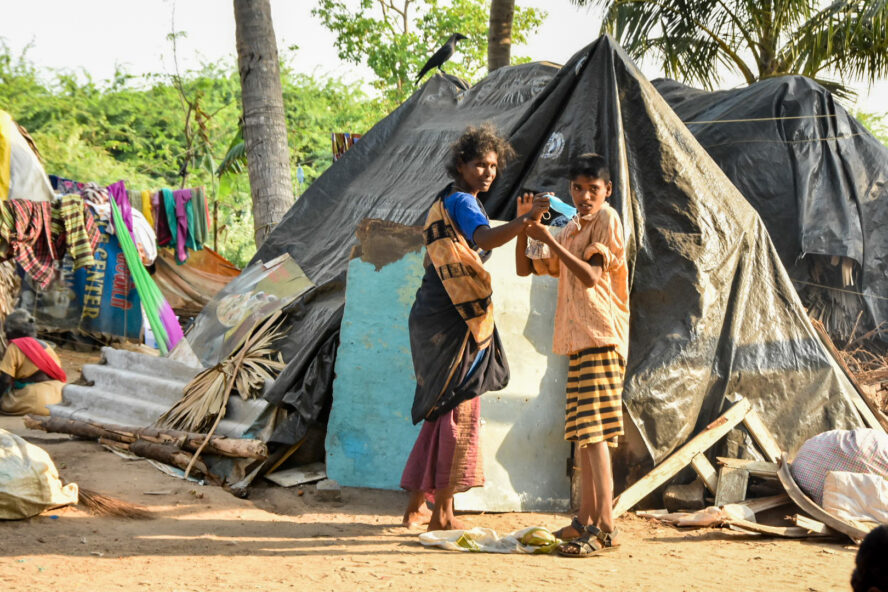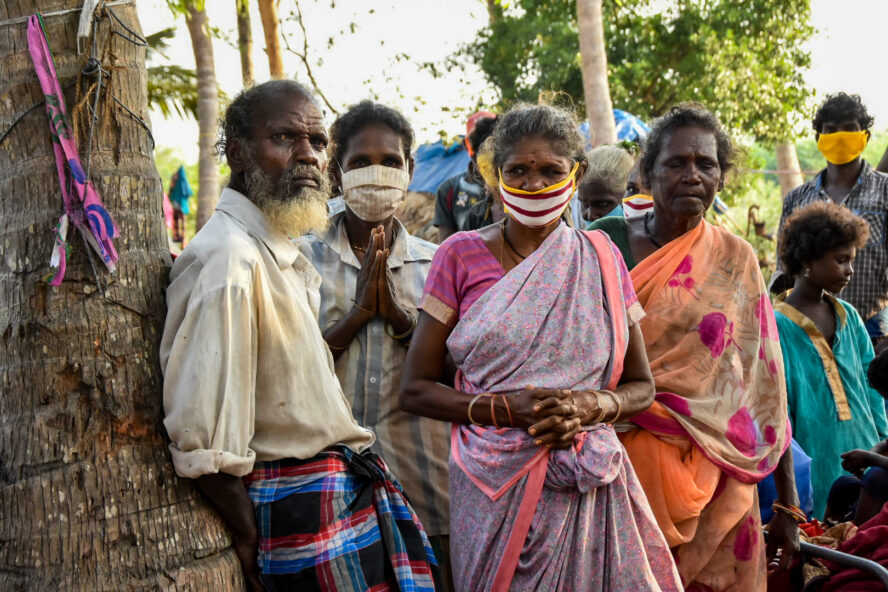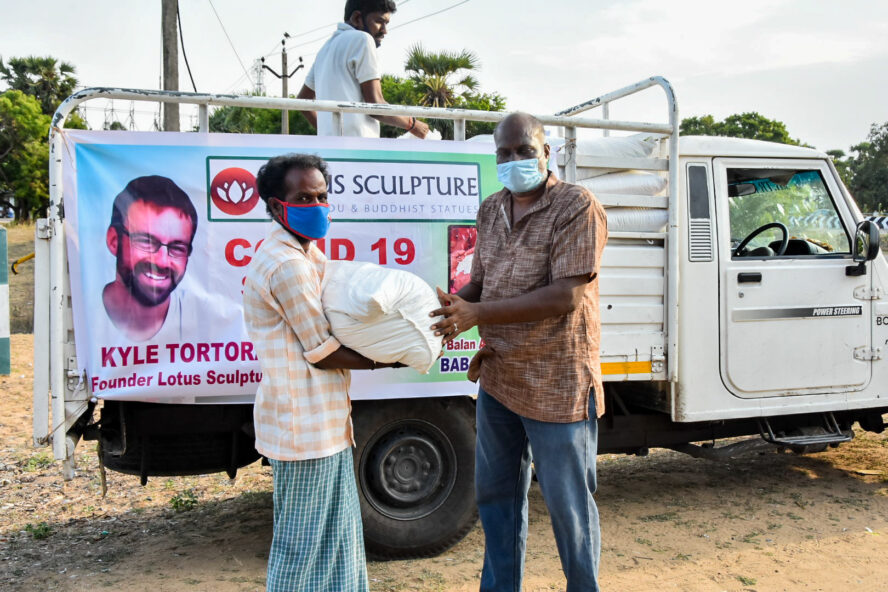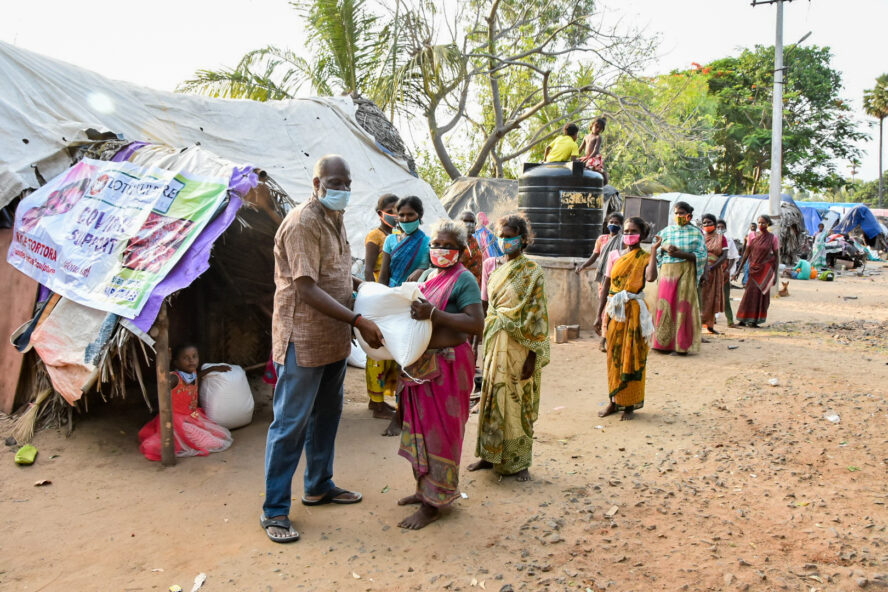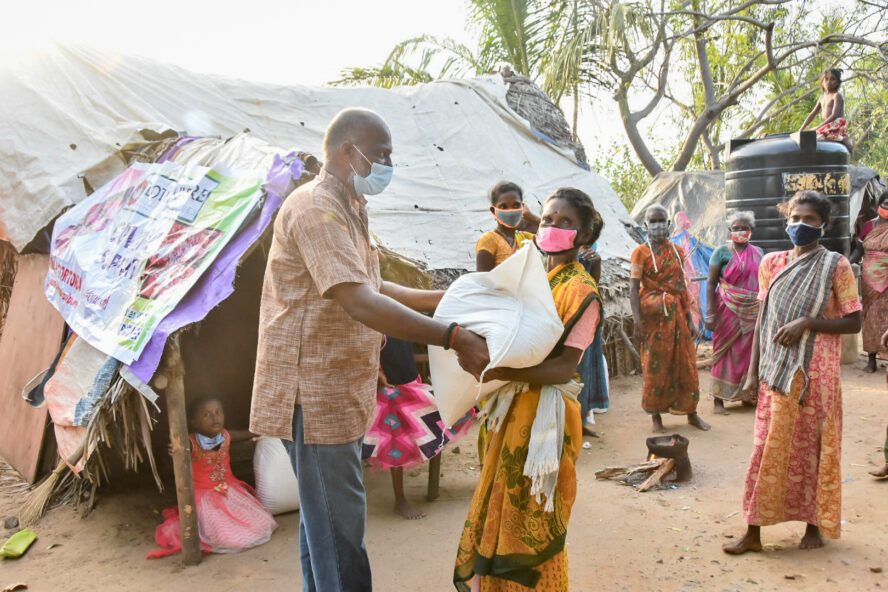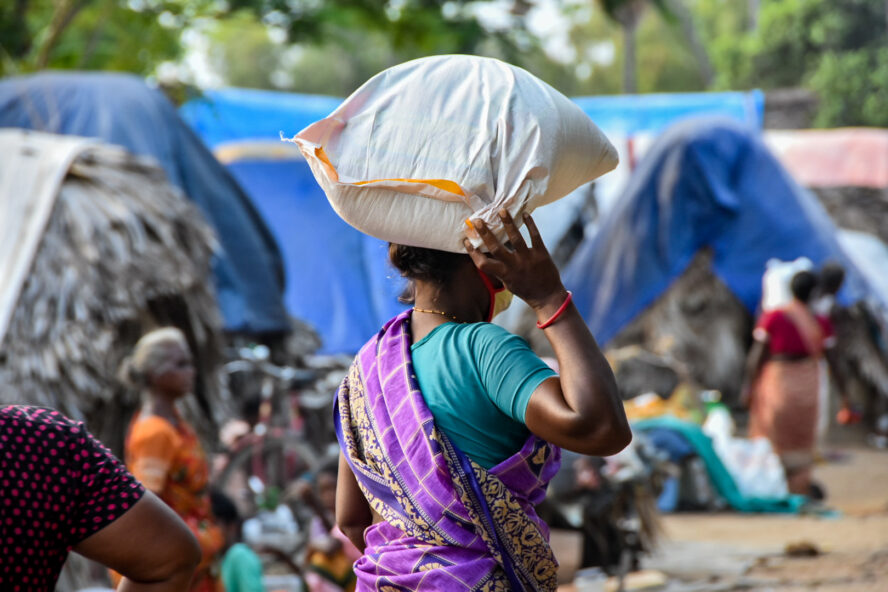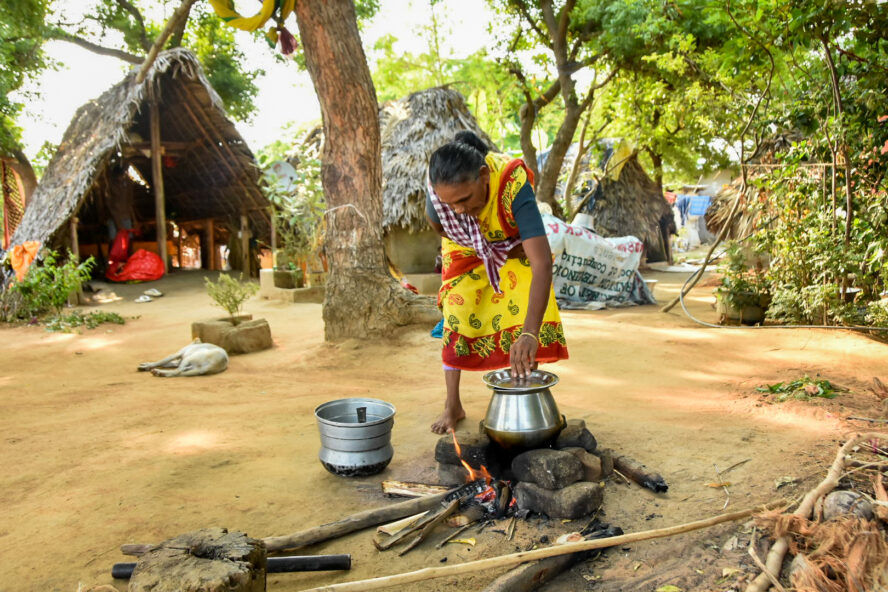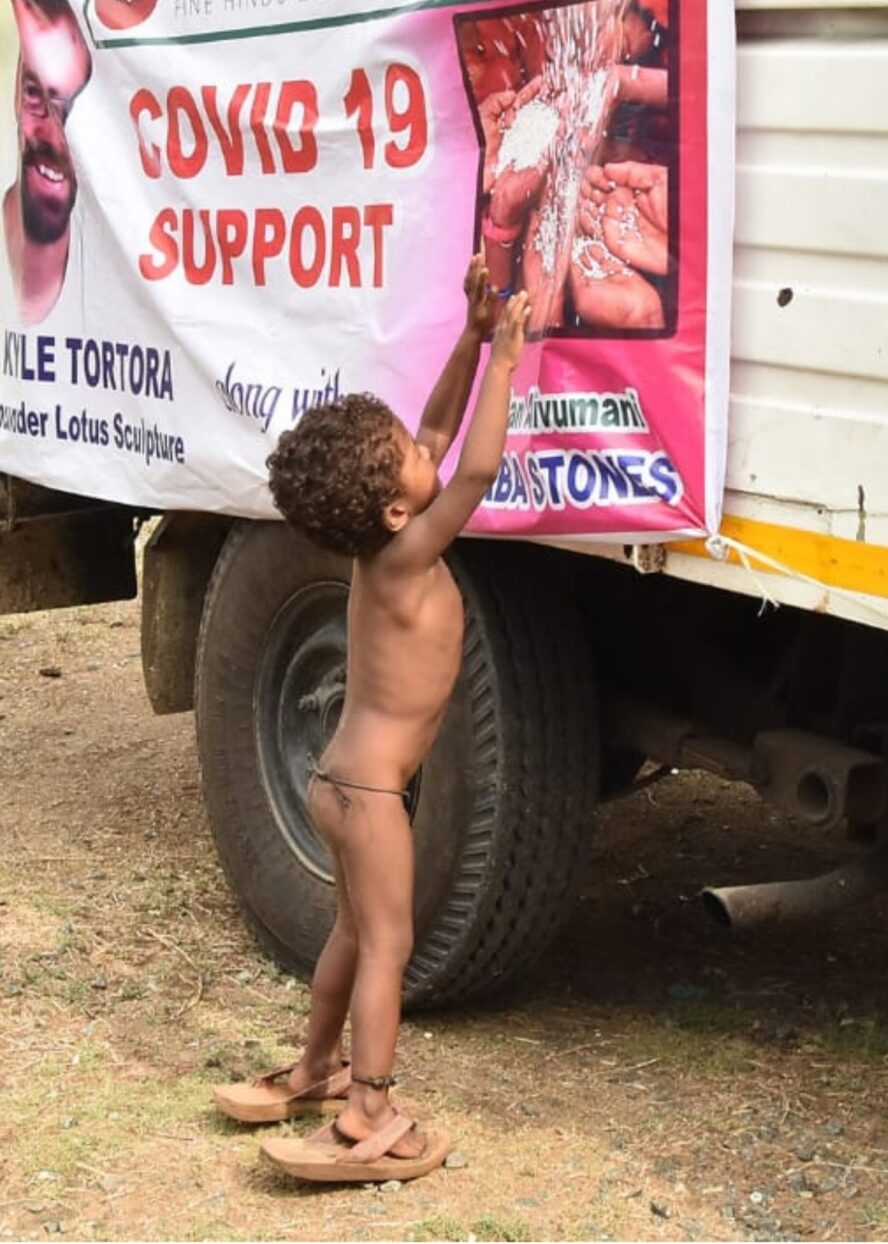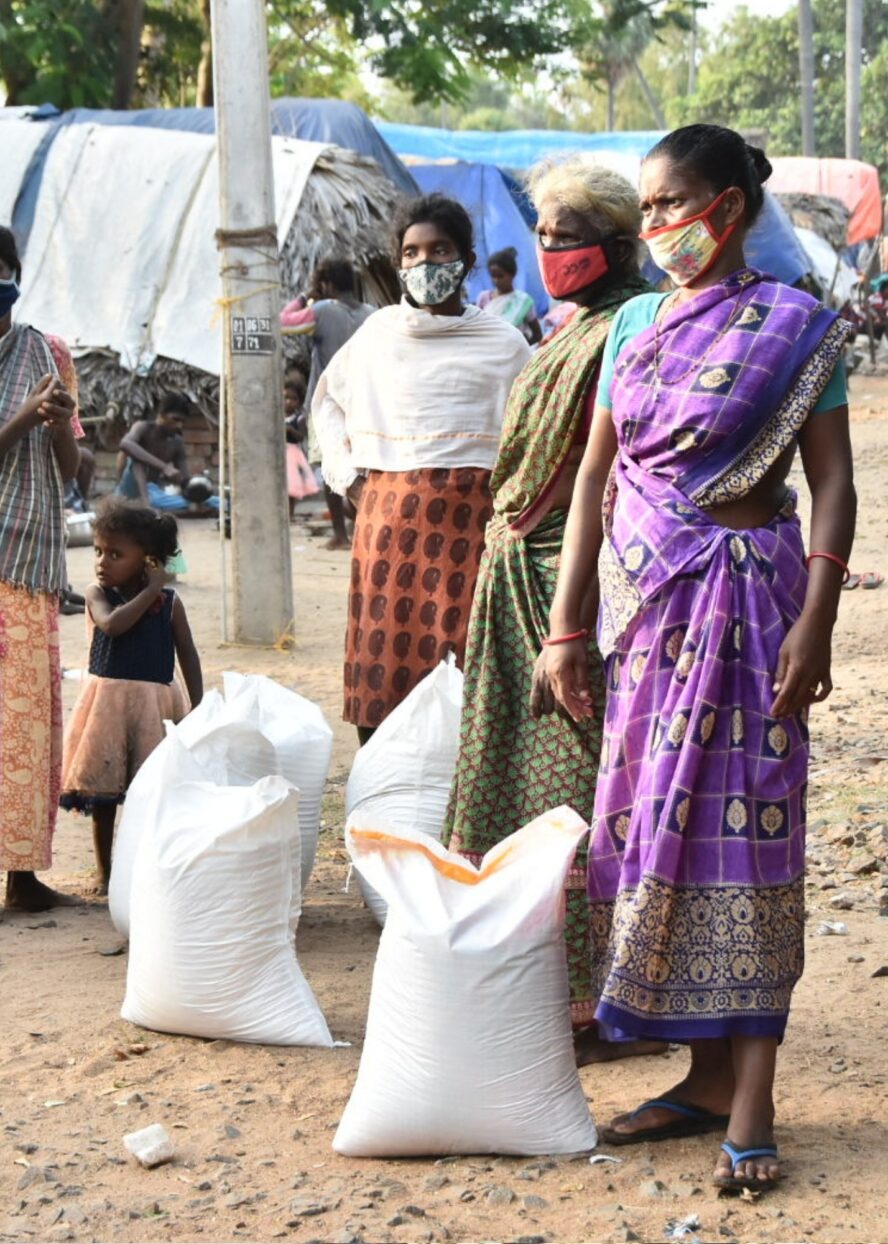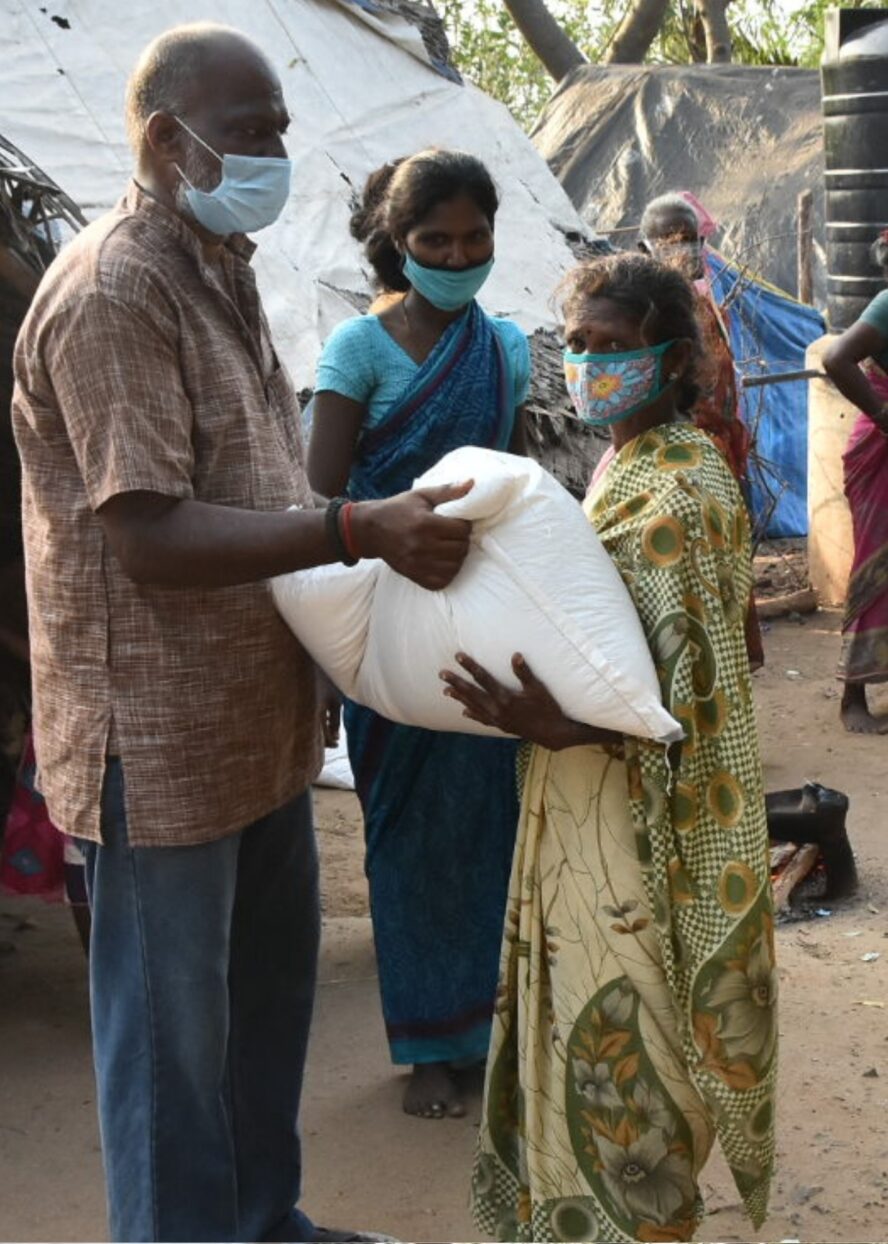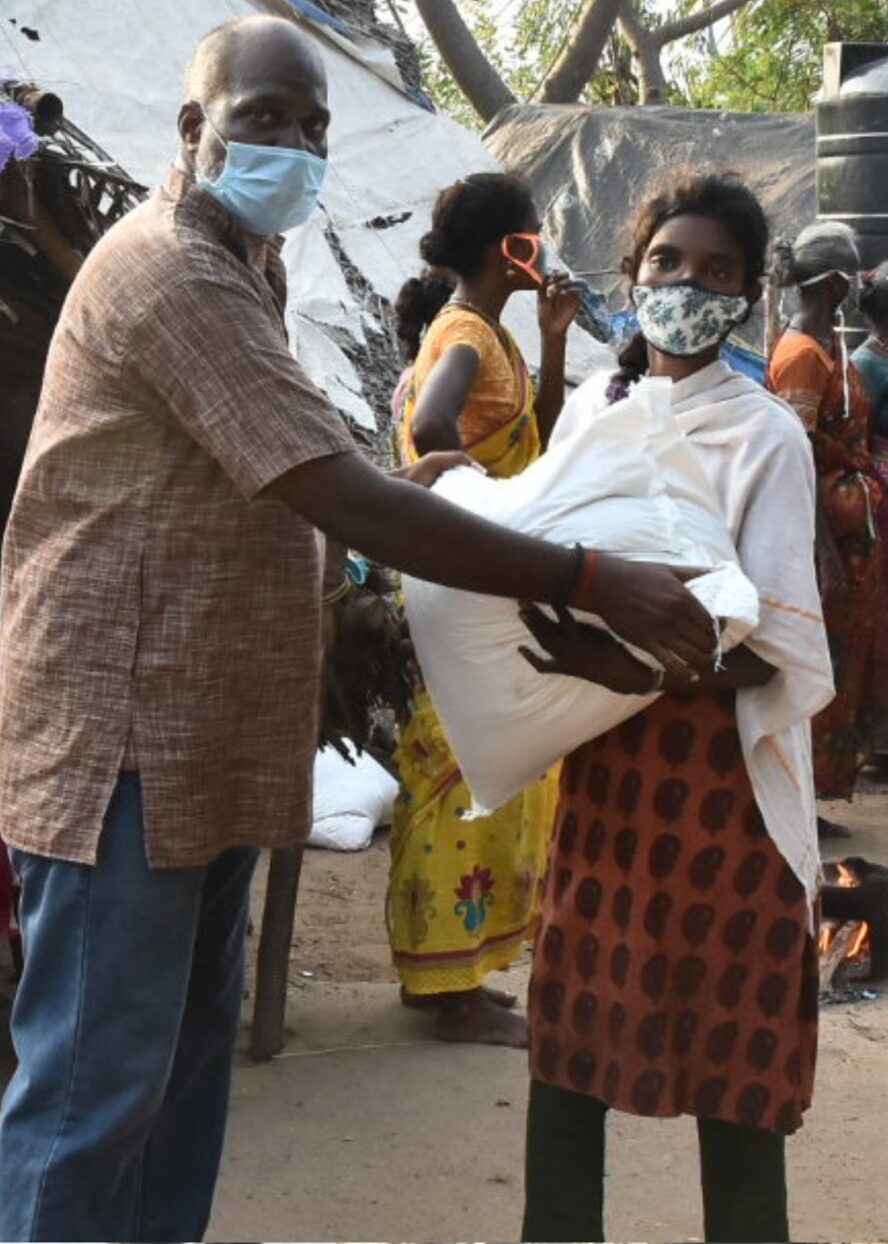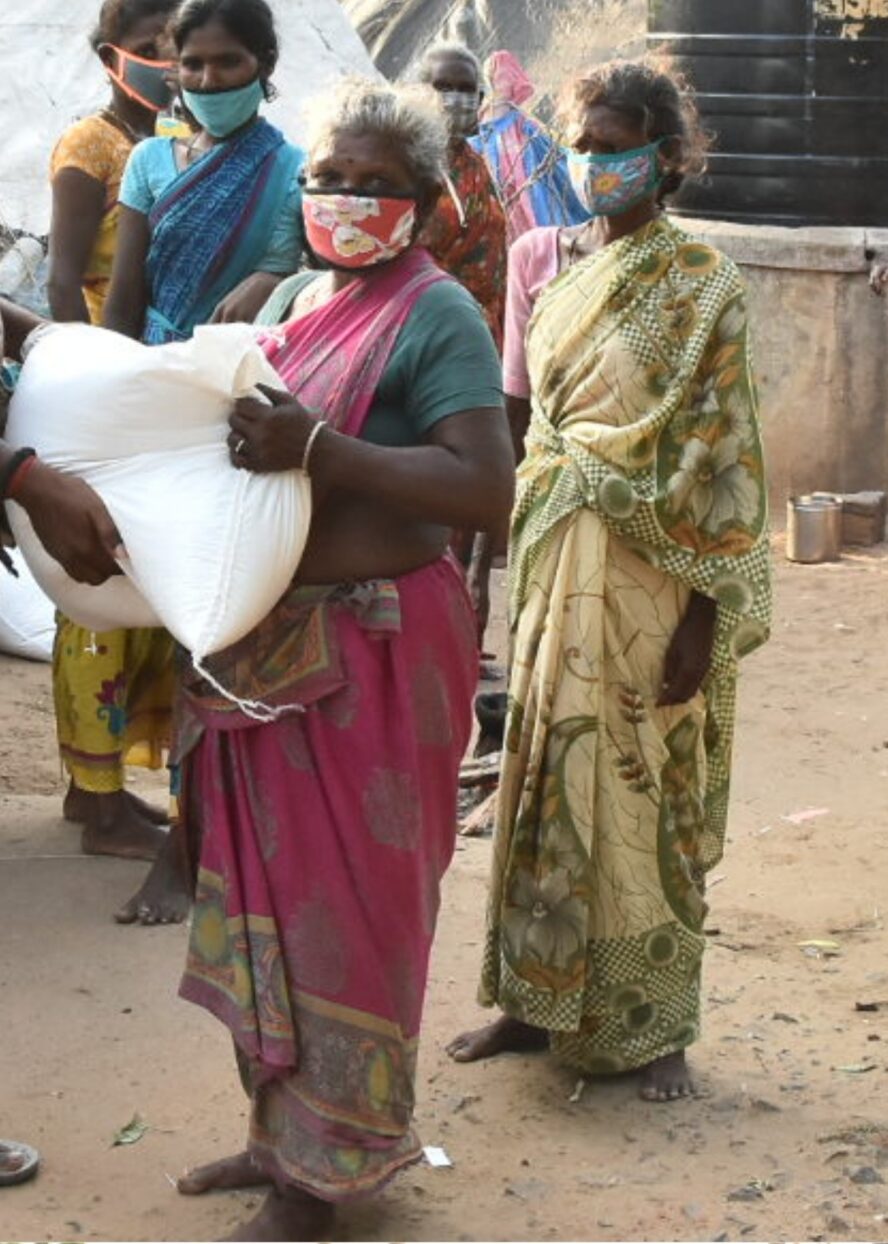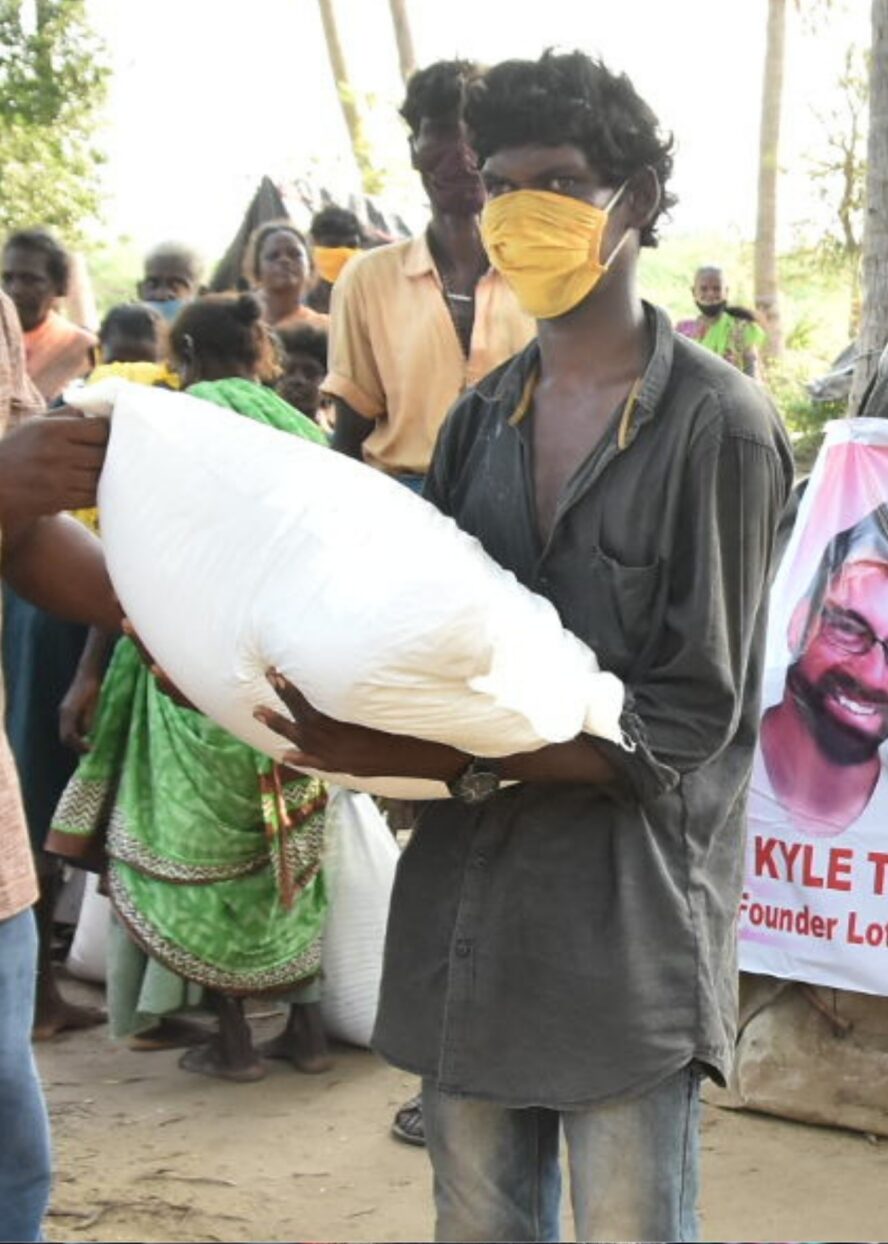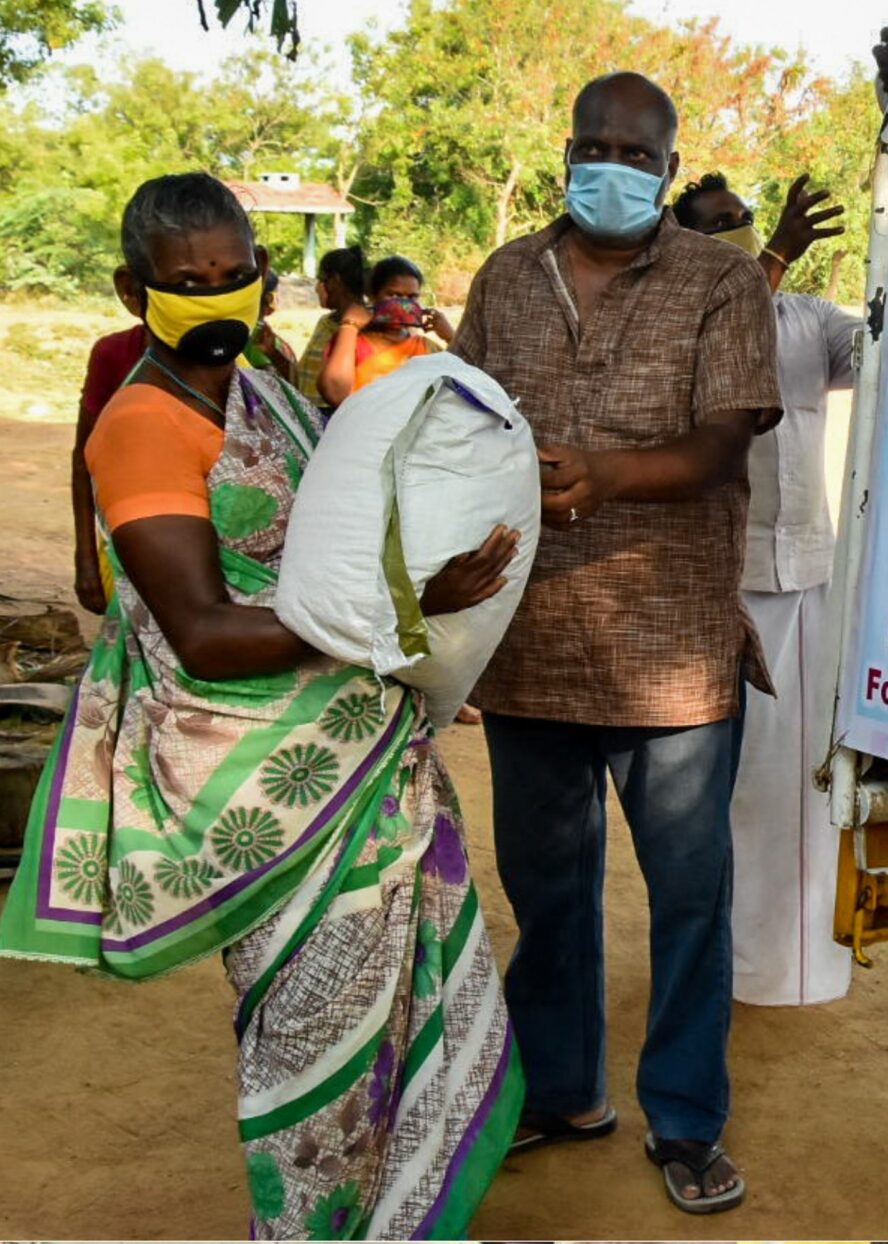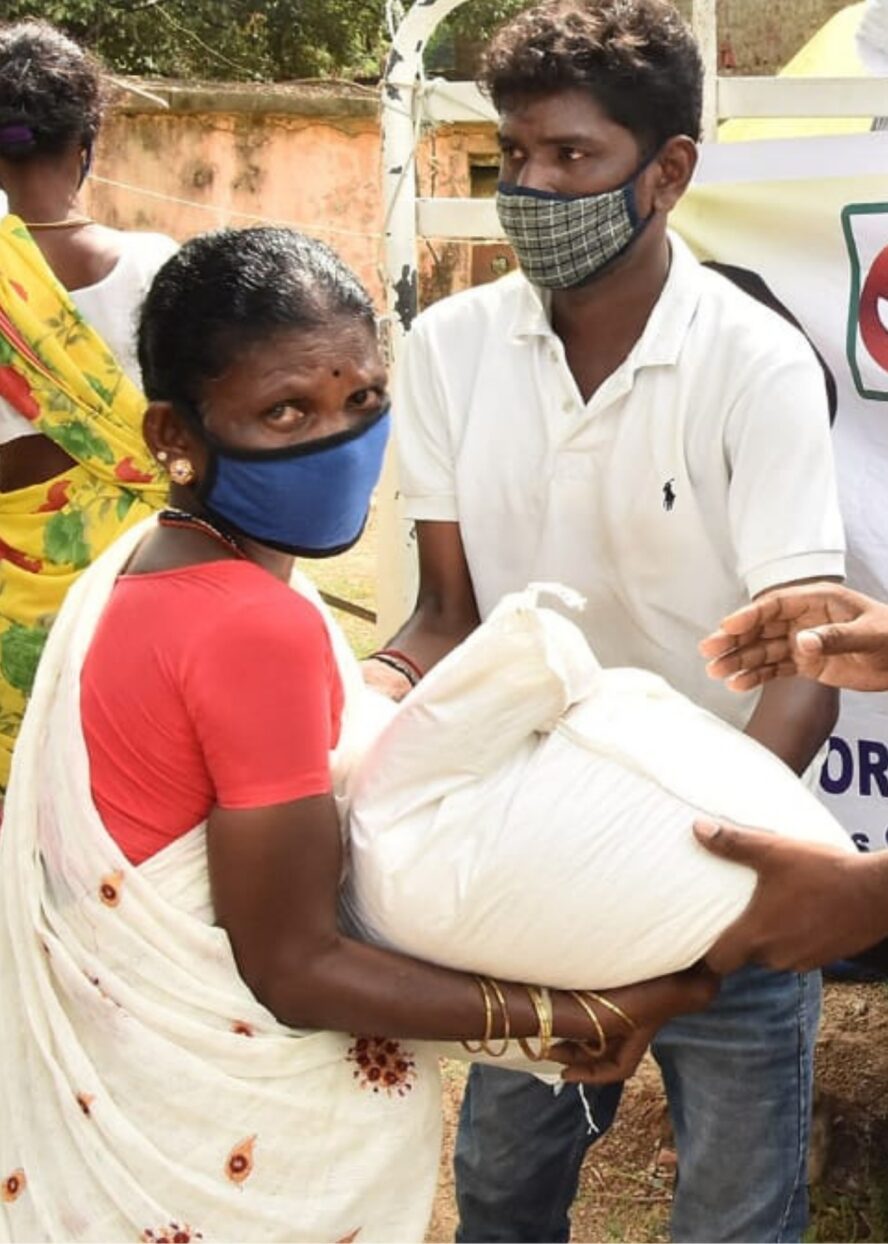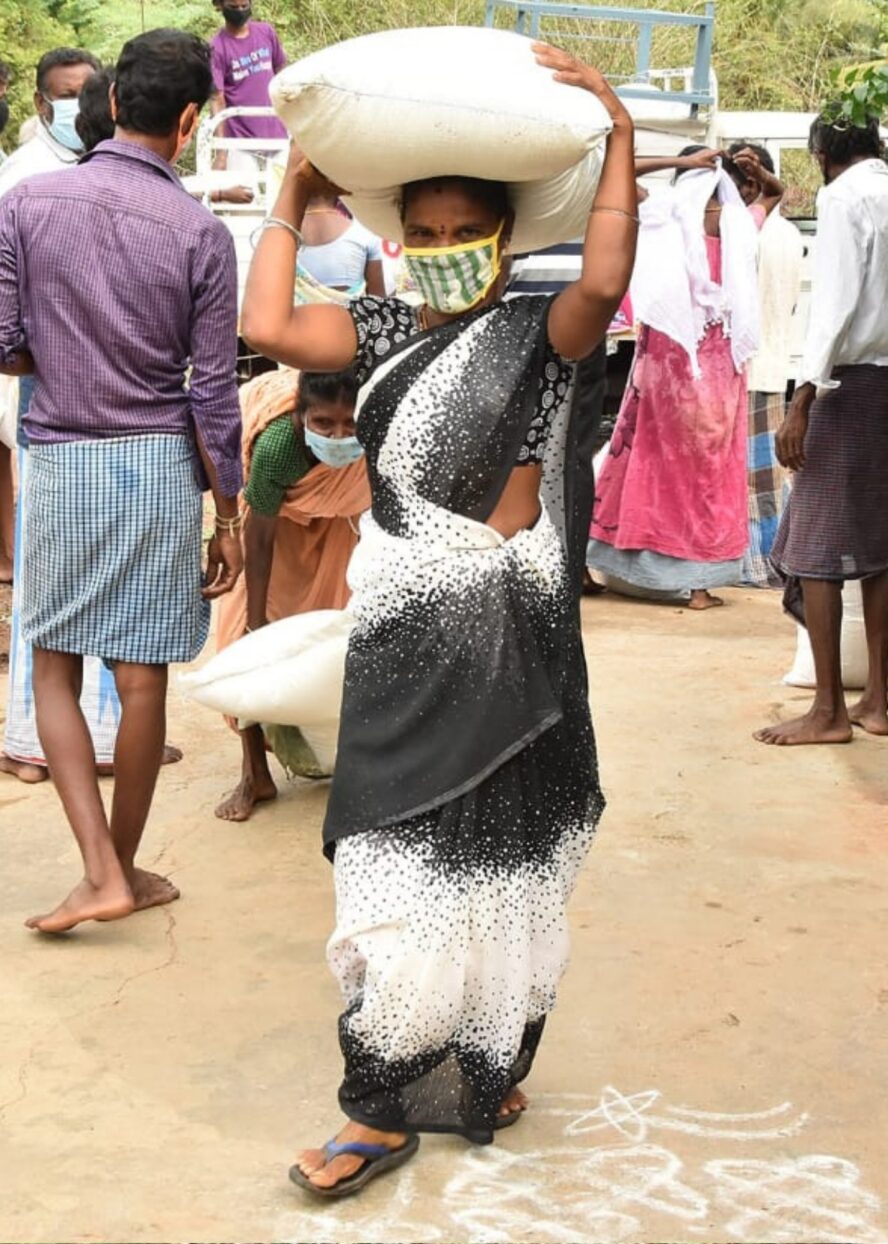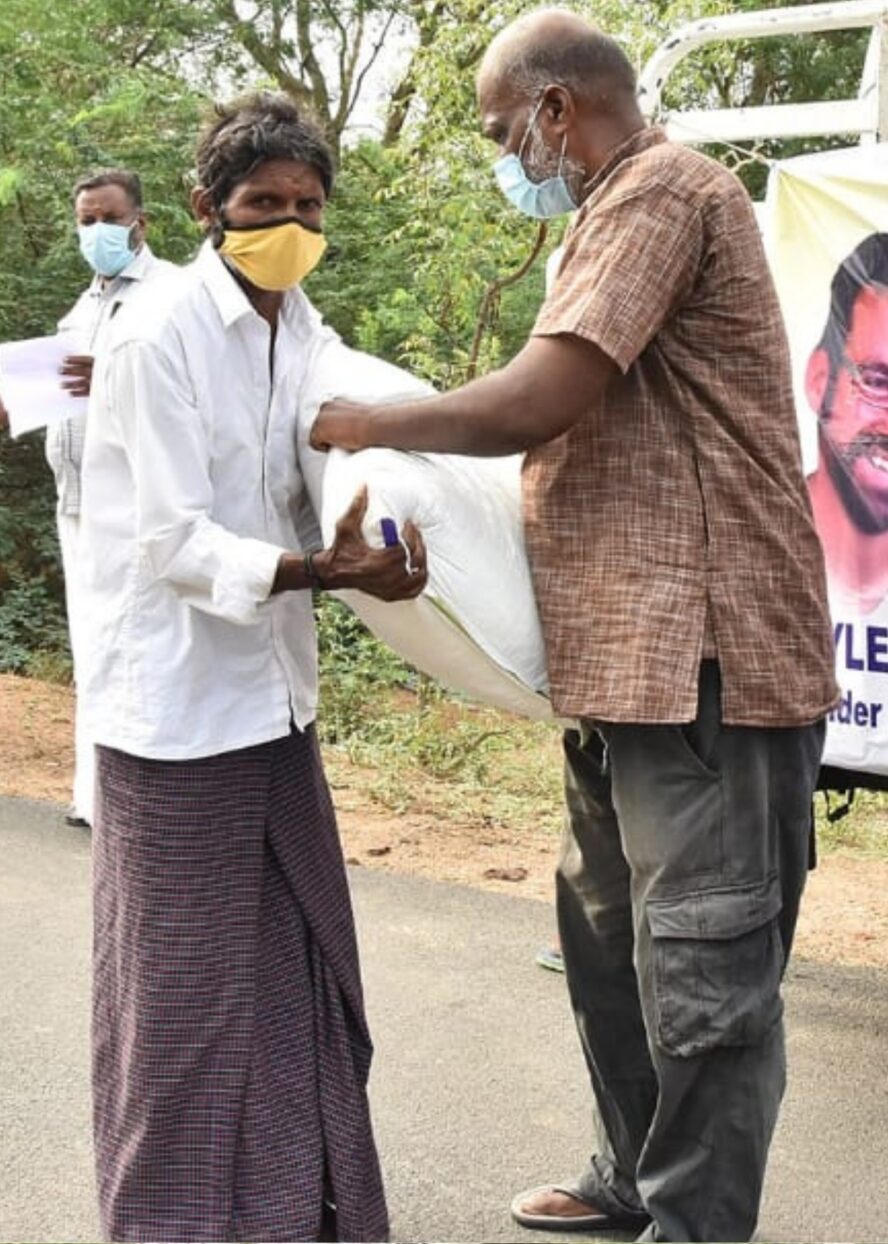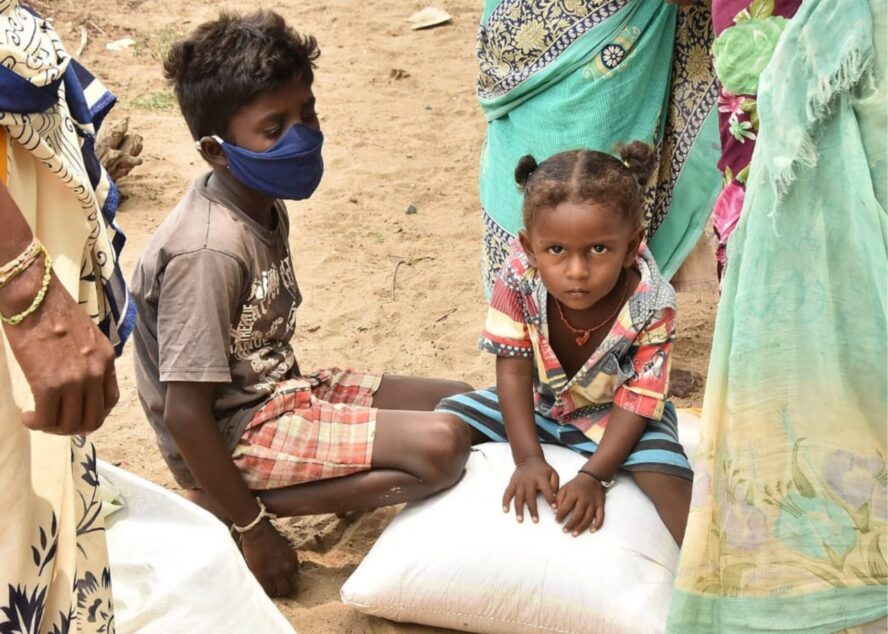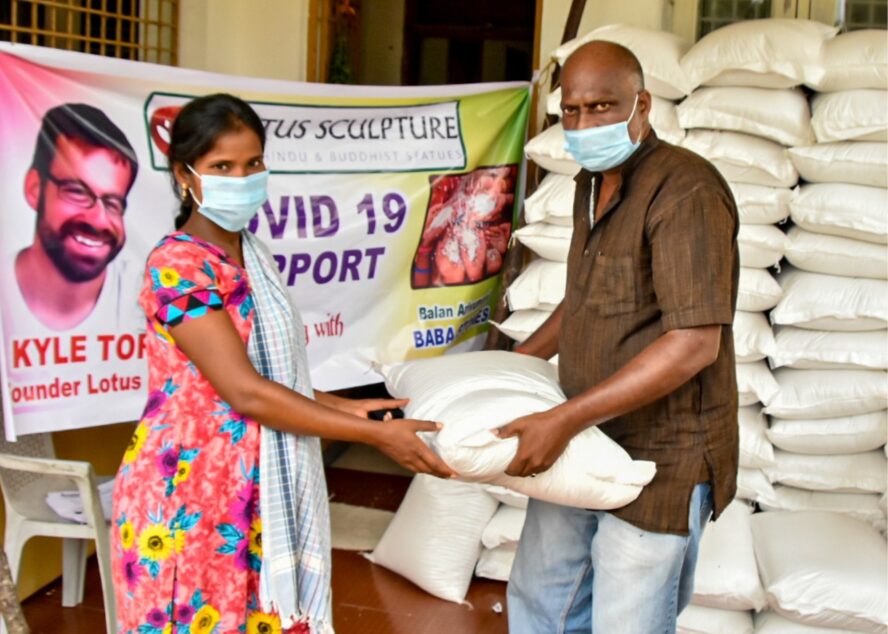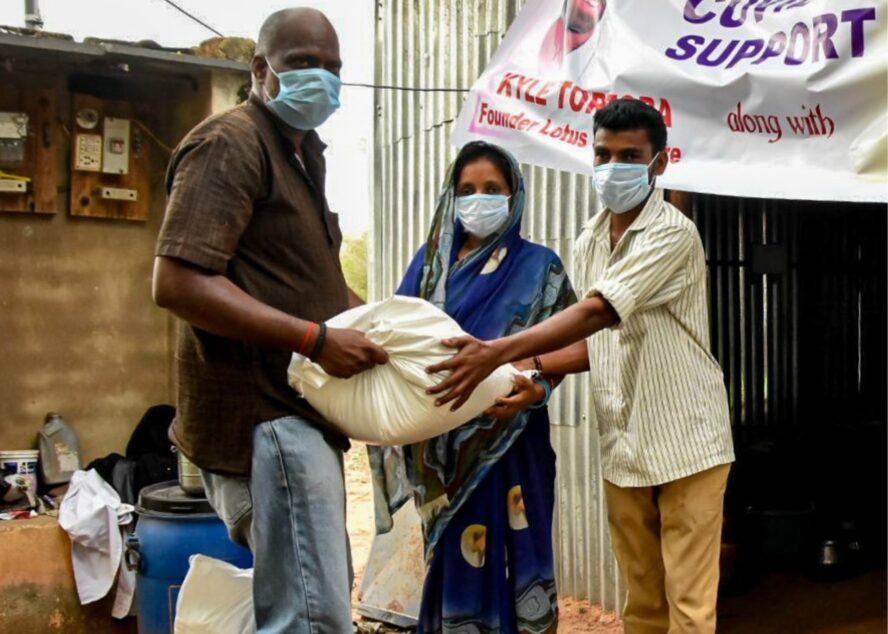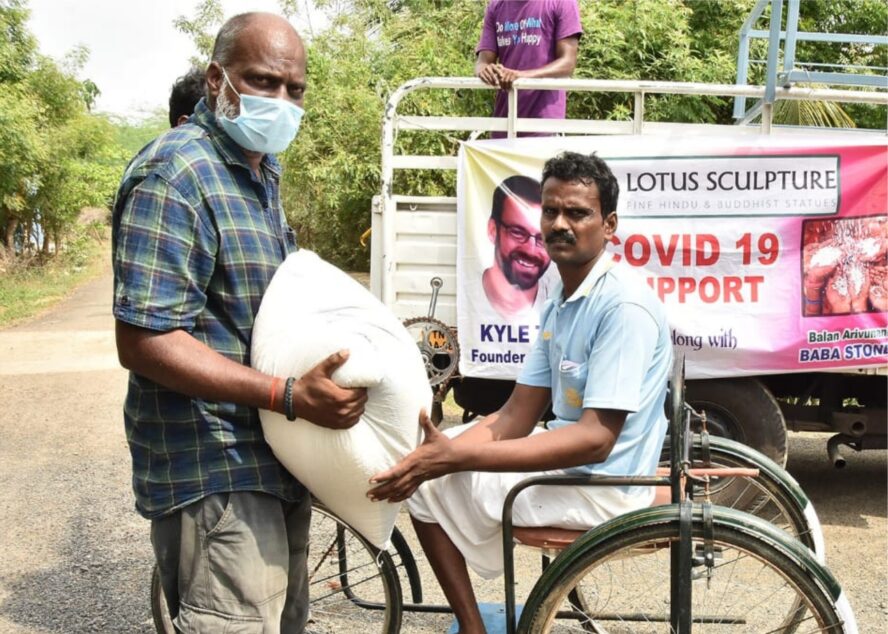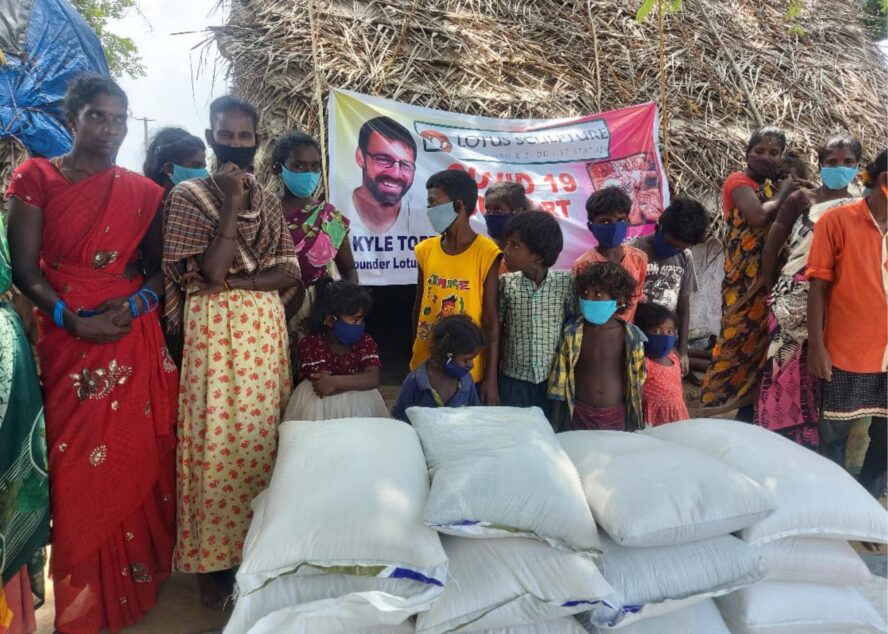 I have been utterly blown away by the generosity of our customers!
As of 8 am on Friday morning, May 28th, we have raised $28,327!
On top of the $2,000 initial donation, Lotus Sculpture is matching the $8,338 donated in the first 24 hours. That brings the total to $36,665!
From the $2,000 wire payment made to Balan on 5/19, we were able to donate 175 bags of rice to needy villagers in India. An additional $19,097 was wired to Balan on 5/24 to purchase rice for another round of distributions.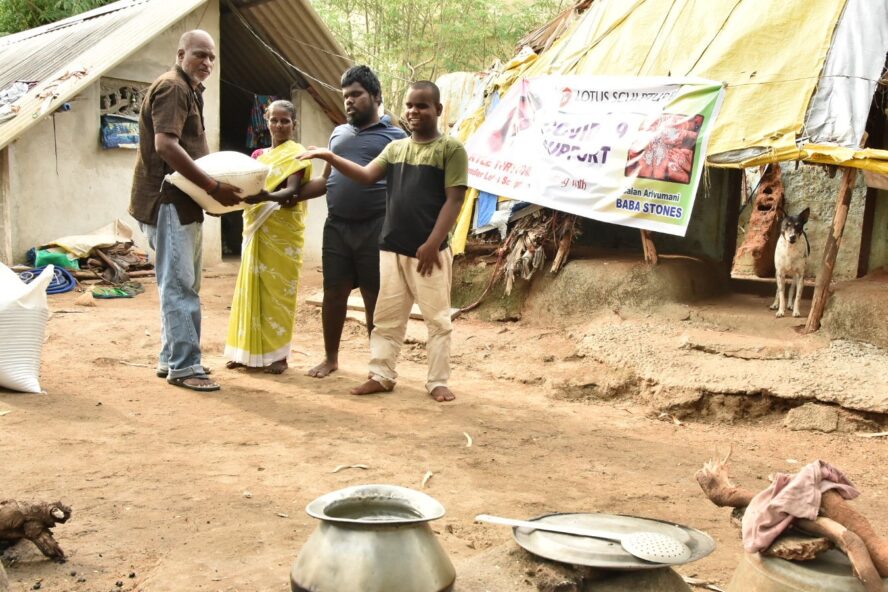 Balan has focused on the villages around where he lives in Mamallapuram by contacting village leaders and asking them to give names of families who have the most need.
These are mostly agrarian families who live day to day earning their living by working in the fields for their daily needs. With a full lockdown in place, they are unable to work and are going hungry.

We made the decision to donate 25kg rice bags because rice is the central staple of the Indian diet and can easily feed a family for up to 3 weeks.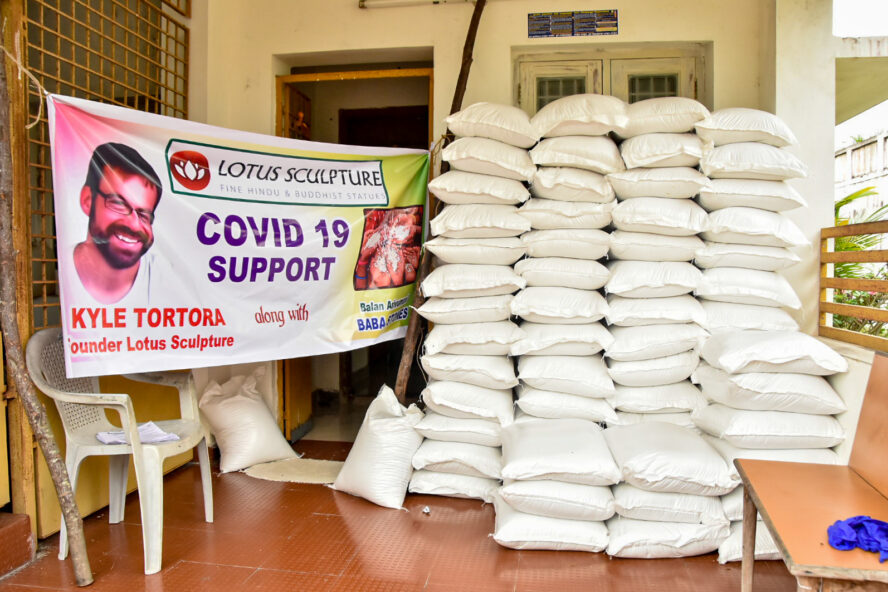 "It is difficult to explain the feeling I got when I saw their eyes fill with relief."
~Balan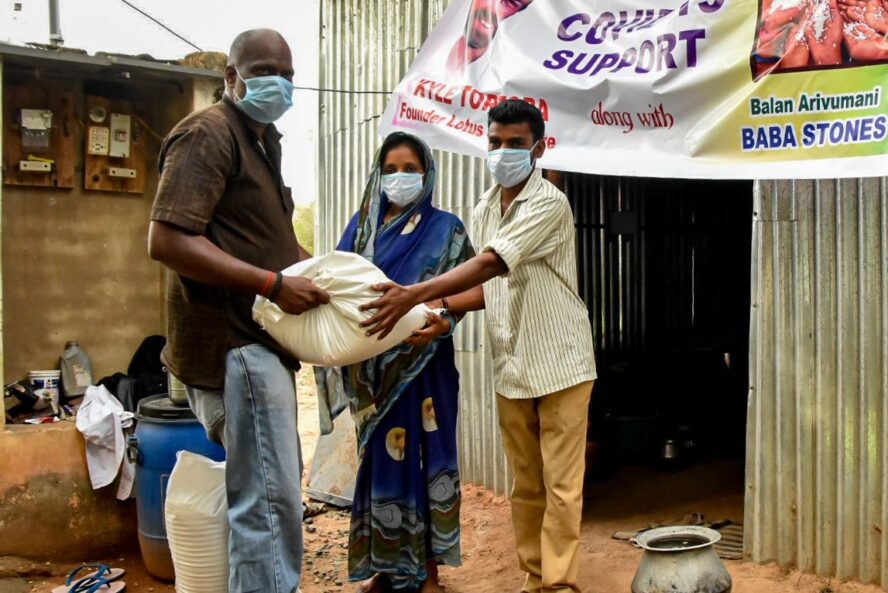 Our Plan:
Balan has already purchased 1800 bags of rice (25kgs) with the 2nd wire sent of $19,097 on 5/24.He has been in contact with village leaders around Mamallapuram compiling lists of families with the most need.

Currently, no one is allowed to leave their homes with police enforcing people staying in their homes.
On Monday, May 31st, when the harsh lockdown lifts there will be 8 local points where the bags of rice will be distributed.

These points will be at Balan's home as well as the homes of his friends and local leaders. (We will send a newsletter with pictures of the 2nd round of donations next week.)
What Is Still Needed:
We will continue to give as long as there is a need. With the lockdown measures in place indefinitely there is still a need for aid.

In the first week of June, we will send another wire for rice distribution around our bronze artists in Kumbakonam and Swamimalai. We have already contacted our artisans and have started compiling lists of families in these areas.
Give knowing that 100% of every dollar you give goes to buying rice in South India.
Families in need are depending on us! Please help us spread the word so that we are able to continue our outreach in South India.

Help us out by Liking, Sharing, and Tweeting this page
Free UPS Ground Shipping SALE!
For a limited time we are offering free UPS Ground shipping on all orders within the 48 States. International customers will receive a 40% discount off the price of shipping. This discount will be extended to our Canadian customers as well!
Items weighing over 150 pounds including packing materials will be shipped using a freight service. Domestic Freight will be discounted by 35%!