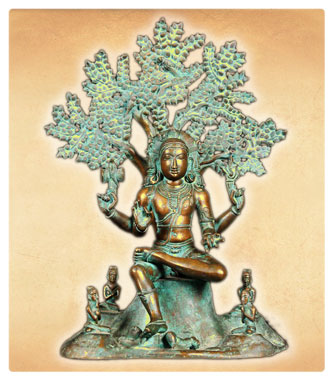 The Upanishads are speculative and mystical scriptures of Hinduism, regarded as the wellspring of Hindu religious thought.
The Upanishads, which form the last section of the literature of the Veda, were composed beginning 900 B.C. Of the 112 extant Upanishads, about 13 date from the Vedic period and the remainder are later, sectarian works.
The principal early Upanishads develop answers to questions posed in the Rig-Veda and the Brahmanas regarding the real significance of the Vedic sacrifice, as well as the source and controlling power of the world and individual. They are best known for their doctrine of brahman, the ultimate and universal reality of pure being and consciousness, and the identity of brahman with the inner essence, or atman, of the human being. This equation is expressed in the famous utterances, "That art thou" and "All this is brahman."
The Upanishads are not a systematic exposition of concepts but a heterogeneous compilation of material from different sources. In addition to brahman-atman teachings, they contain information about allegorical interpretation of the sacrifice, death and rebirth processes, as well as yogic practice. They are the basis for the later philosophical schools of Vedanta.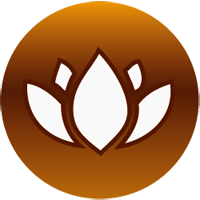 See Lotus Sculpture Statues