About Lotus Sculpture
Click on the video below to see the inspiration behind Lotus Sculpture
"To have the opportunity to travel to India to hear the stories of the
Mahabharata epic
, the
Vedas
, the
Bhagavad-Gita
and the
Upanishads
, from a Brahmin priest.
To have a discussion about the
bronze casting
process with the family who has spent the past four months of their time casting a Nataraja in bronze.
To discover the history, mythology, and the culture of a world outside of our own.
To bring the beauty of this world to you.
This is my passion.
This is the passion of Lotus Sculpture."
I've been traveling since I first went to Chiang Mai, Thailand in 1995 to meditate in a Buddhist temple for two weeks. I was 18 and I fell in love with Asia but came back to the US reluctantly, with 20 cents in my pocket. After graduating from the University of Richmond with a degree in religion, I spent the next three years backpacking around Southeast Asia, hungry for the experiences of foreign lands and people. The mystical stories behind all religions have been my main interest since first reading Herman Hesse's "Siddartha". They have never ceased to enthrall me.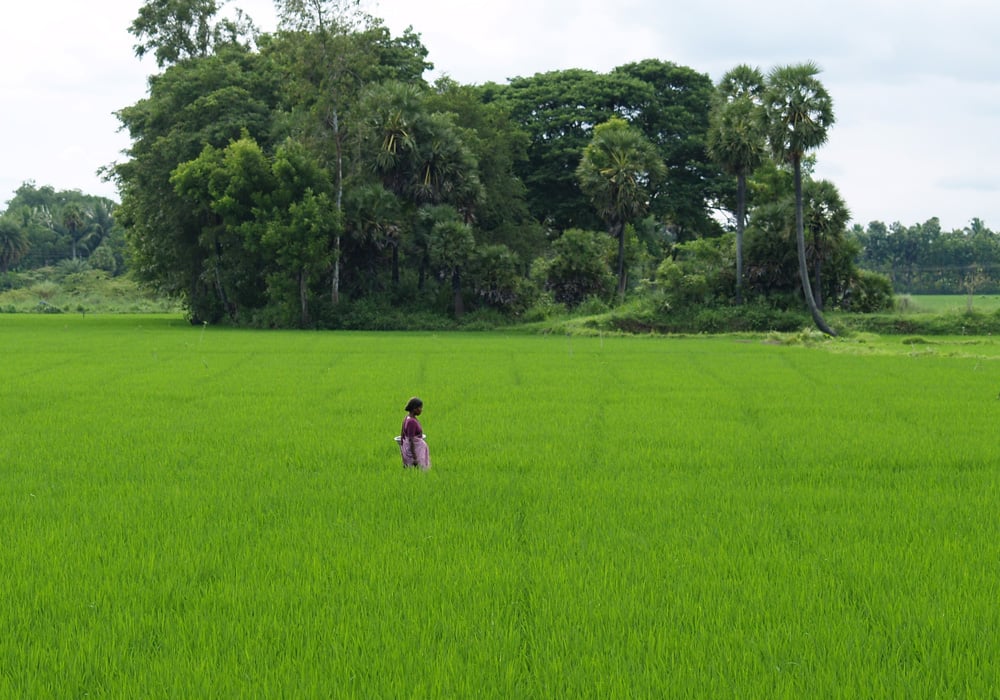 Woman walking through verdant rice fields in Tamil Nadu, South India
I returned to New York City and spent two years wearing a suit, selling website development services to small businesses. Two years wearing a suit everyday was two years too long. I left New York and went to India for the first time.
India was an eye-opening, intense experience! Slowly I began to search for something that would enable me to earn a living while satisfying my passion for travel. I also realized a growing desire to delve deeper into the complexities of the religions of the East. I had an epiphany when I saw my first bronze Nataraja statue. I wanted to meet the people who made these beautiful works of art and learn how they were made.
"India was an eye-opening, intense experience!"
Enjoying my first rejuvinating bath in the holy Ganges in Rishikesh
After seeing the extremely difficult and tedious process of making bronze through the lost wax method I also saw how the artists' lives were being impacted by the lack of demand for their unique, handcrafted Hindu sculptures and Buddha statues. At home after 7 months abroad I was able to finance a return to India with the intention of opening up a new market for Indian bronze artists to sell their work through the internet. My goal was to create a new market for the artists, a fulfilling job for myself and increase Western exposure to the beauty and complexity of Eastern religious art. A year and a website later Lotus Sculpture was born!
"I hand-pick each statue directly from the artist who makes the sculpture..."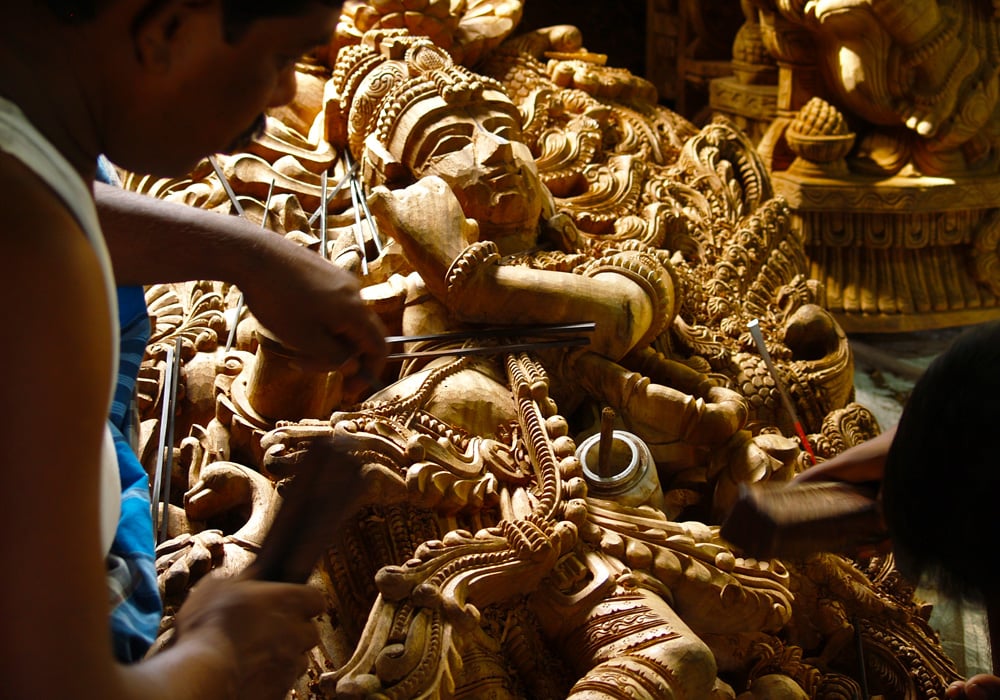 The skilled hands of a South Indian wood carver bring Krishna out of a block of wood
Since my first foray into India I have expanded my niche to include artists from Bangladesh, Nepal, Thailand, Vietnam, Cambodia, China and Bali. We have also located artists who work with native wood, many colored marbles, stone and brass as well as bronze. I regularly travel to visit the artisans and buy directly from them. I hand-pick each Hindu sculpture, Buddha statue, and Shiva and Ganesha statue directly from those who make the sculpture; the same people whose ancestors have been practicing this craft for generations. I choose only the best pieces to take home, paying particular attention to the details. The beauty of the face, the ornamentation, the intricacies of the hands and the feet, and the overall proportions are what makes each piece a unique work of art.
"Lotus Sculpture is my dream come true ."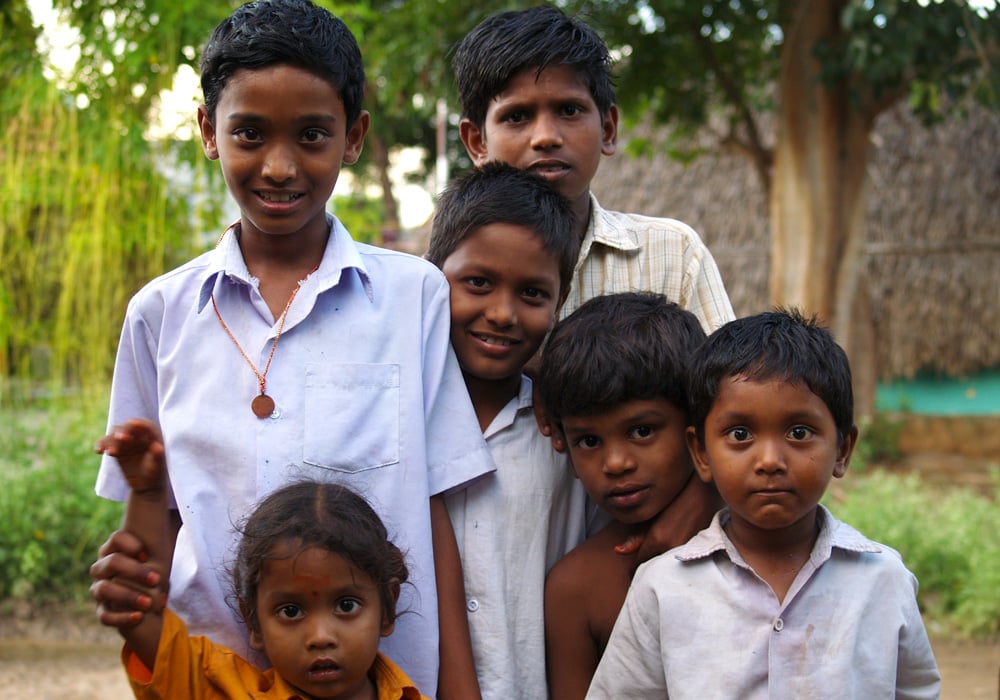 Village children around the house of my friend ,Varadaraj
Lotus Sculpture is my dream come true. I'm an extraordinarily fortunate person who is living his dream each day. My work is incredibly fulfilling.
I have seen many of my artists grow from having small, two-person workshops to now employing 25-50 people, giving life to a once struggling industry. The response I get from my customers is another source of inspiration for me. They now have someone they can trust to bring these divine statues into their homes and hearts, while also knowing that they are directly affecting the lives of people halfway around the world.