Happy Lotus Sculpture Customer Comments
Lotus Sculpture is dedicated to "bridging the worlds with our work". We look to "bring the good vibes to the East" as one customer so perfectly stated.
The following are emails we have received from our clients letting us know that we are keeping our promises of providing the finest Hindu and Buddhist sculpture with fantastic service.
Would you like to be featured on this page?
Share your testamonials with us: [email protected]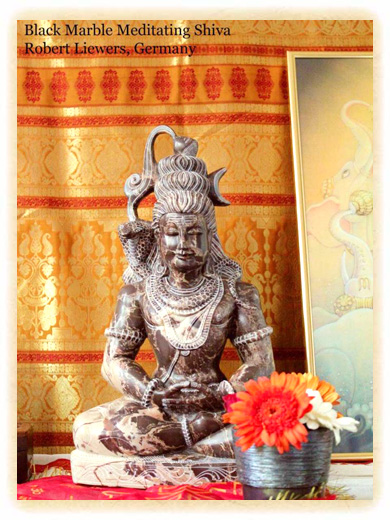 "Thanks for the perfect service and the nice communication.
I will recommend your shop to everyone who is in search of a statue.
The quality you offer is worth every penny."
"We are so happy with our purchase.
As we continue to add to our collection of Hindu and other Eastern religious art, we will most certainly trade with you again."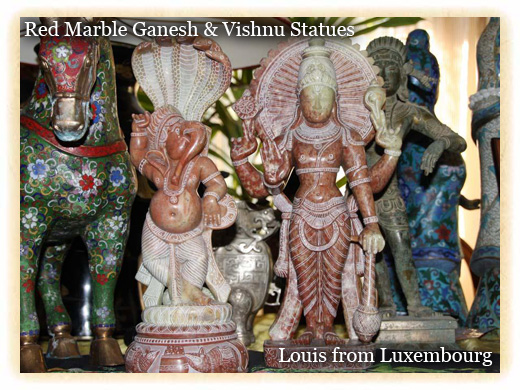 "Beautiful, magic, spiritual...
Thanks a lot to you and to the Indian artist who made this statue so perfect."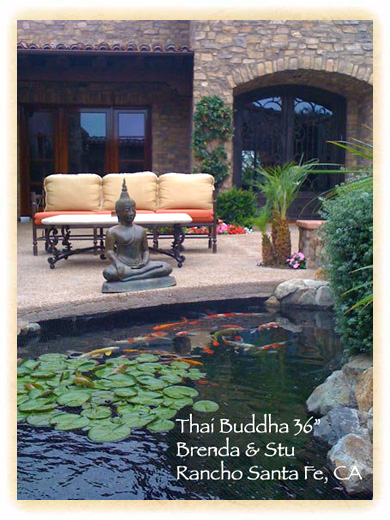 "Our Koi Fish love the Buddha!!!
Thanks!"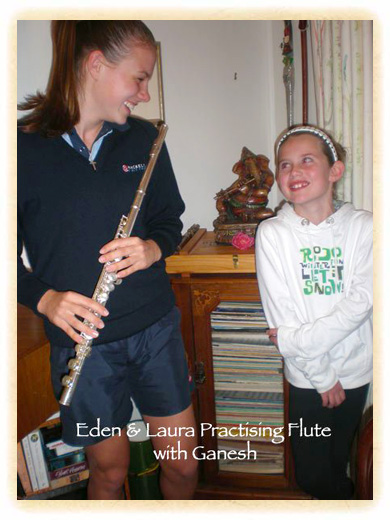 "A few months ago I purchased from you a flute-playing Ganesha...
Here are young flute students Eden and Laura framing Ganesha."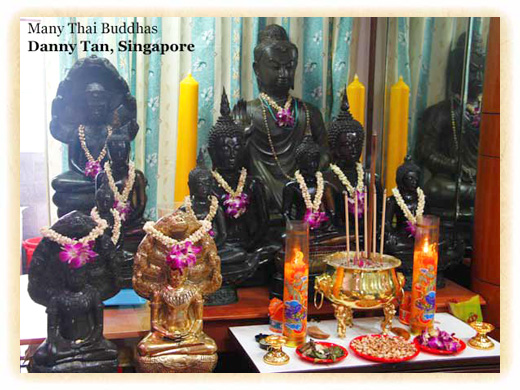 "Lotus Sculpture is GREAT!
You gather wonderful statues and I find what I'm looking for right here!"
"We have had hundreds of thousands of dollars of landscaping done to our property, but this Buddha truly makes our backyard!"
"We thought you would want to see the Buddah peacefully sitting where he belongs.
He is serene and lovely."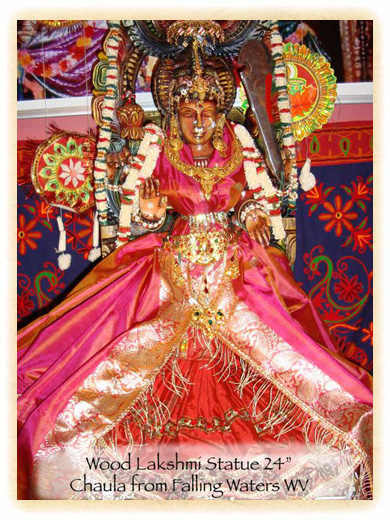 "I must tell you that you have got better sculptures then anyone else has.
Thanks for everything!"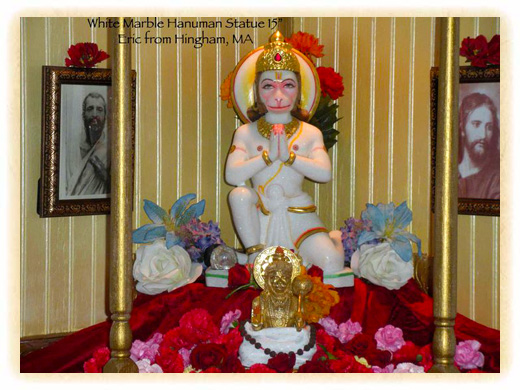 "Fantastic! Arrived safe and sound. He is beautiful!
The eyes are amazing."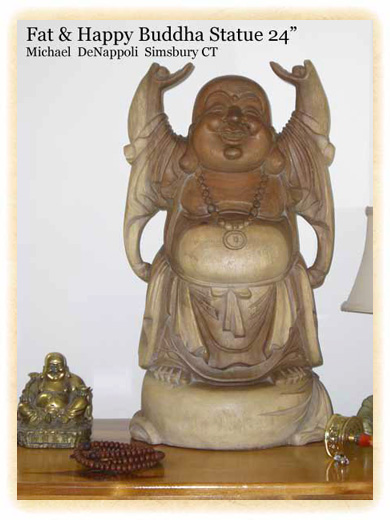 "The wealth Buddha I received is exactly what I have been wanting for some time.
The quality and originality is exquisite.
I look forward to visiting your store again soon."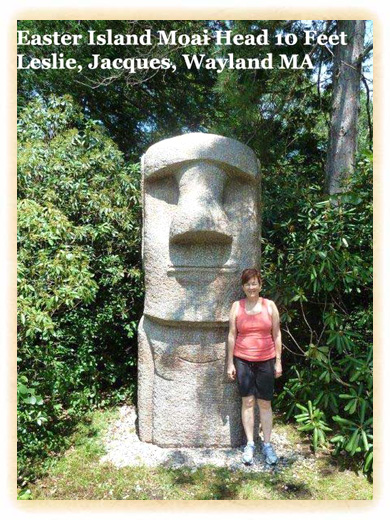 "The sculptures arrived in perfect condition and have been installed.
We are so delighted to have them!"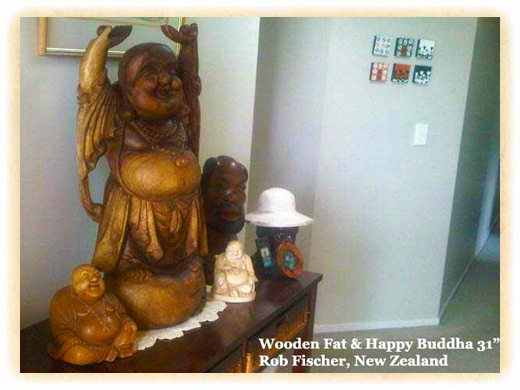 "Thank you so much for the wonderful service!
If you need an international reference please don't hesitate to use me."
"Thank you Lotus Sculpture for our beautiful meditating Buddha.
He has completely transformed our main room at our home and centre.
Blessings to You!"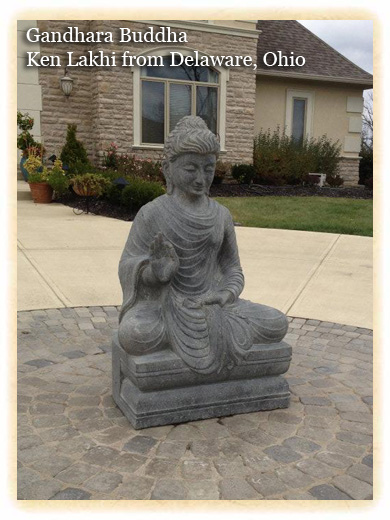 "There sits our Buddha.
His calmness brings out awareness of godliness."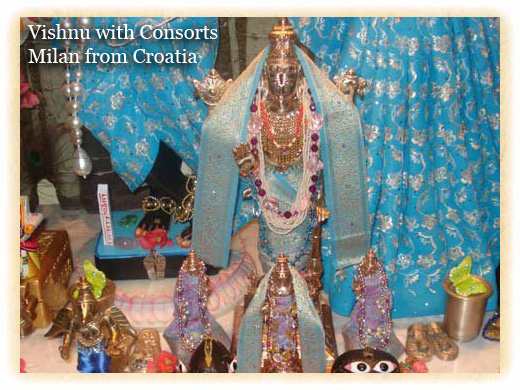 "They are very beautiful and I thank you for everything."
"We love our Lotus Sculpture statues.
Thanks so much for your affordable selections and great customer service."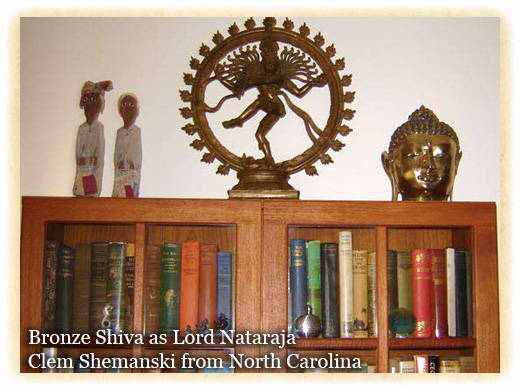 "As the saying goes, a picture is worth a thousand words."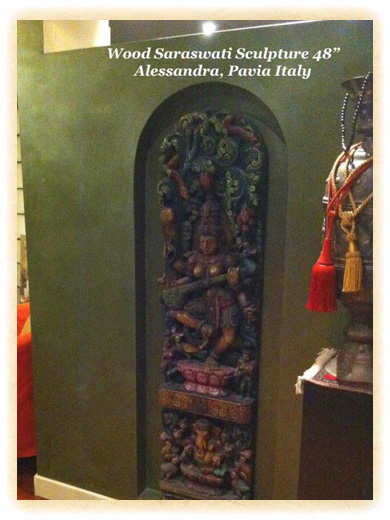 "Thank you! The Saraswati looks beautiful in our new spa."
More Happy Lotus Sculpture Customer Comments:
"The Shiva Natarajas quality far exceeded my expectations. I have since recommended Lotus Sculptures to many friends and business owners.
The quality and detail of the statues available from Lotus Sculptures can best be termed as musuem / temple quality. The owner of Lotus Sculptures, Kyle Tortora, hand selects each piece. The inventory is therefore amazing.
Anyone that is looking for a quality piece of work for religious or art purposes will be very pleased."
Little Falls, NJ
"WOW! What a beautiful piece!!!! Excellent, breathtaking, are some of the words I would use to describe the idol we received on Friday. My entire family liked it a lot and the idol has already found a permanent place on the console table just when one enters the house.
This is the first time we have bought something this expensive just by looking at pictures on the internet and not taking a look at the item in person, hence we were a bit apprehensive. But let me assure you that we are very happy with the whole deal. The idol looked exactly as shown in the pictures on the web, you provided very prompt and efficient service, and the whole process was painless for me. I will strongly recommend Lotus Sculpture to my friends who are looking for religious wood / bronze statues.
Looking forward to do more business with you folks in near future!!!"
Ashburn, VA
"Shiva arrived perfectly. Thank you for an excellent packing job. He/She is in a temporary location in our new garden. I don't think that the final spot has been chosen yet.
It is absolutely beautiful. The work is outstanding."
Placitas, NM
"Both bronze sculptures (Krishna and the Dancing Court Woman) arrived in Berlin very well. They look really very beautiful. I am very happy to have them here. It was a good packing and a fast service. Thanks for all."
Berlin, Germany
"The sculptures arrived intact and I LOVE, LOVE every one of them. My children keep hugging and kissing Ganesh. Beautiful pieces of spiritual art. It was a pleasure ordering from you-very smooth. Huge THANK YOU !!!!!"
San Diego, CA
"I found the exact sculpture I was looking for at a very reasonable price. The purchasing transaction was seamless and the piece arrived in a few days, on time and packed extremely well. It was every bit as beautiful as pictured."
Pleasanton, CA
"The Buddha arrived yesterday and it is truly lovely. I have been wanting a Buddha sculpture for some time now and am really enjoying it. I can't walk past it without stopping to admire it."
Naples, FL
"The sculpture is really amazing. The red marble glows, and the detail is exacting and well executed. I have to admit you have set up an envious business for yourself and I will certainly be checking out your website in the future to see what new sculptures you have procured."
Kansas City, KS
"The Krishna is absolutely beautiful. You did a wonderful job of packaging."
Little Falls, NJ
"Ganesh arrived last week in fine shape. He is indeed wonderful and we are thrilled to have his presence gracing our home. Thank you for making such powerful pieces of art available."
Shelborn, MA
"The piece is in place and it looks great.
If you ever need a reference from me just let me know. You were wonderful to work with."
Englewood, NJ
"Thank you for your time and wonderful service!"
Peekskill, NY
"I have just finished unpacking the sculpture; and, as good as your photographs are, they do not do it justice... Appears to be in fine condition, and is impressively spectacular."
Columbia PA
"Just got it this morning! I am delighted. It arrived safe and sound, and I was so excited I took him home and set up him up at home over my lunch hour.
It's really wonderful. My many thanks. I really love Ganesh, and this is
truly a work of art, not simply an icon. It's extraordinary."
Chicago, IL
"Even my wife said "Hey, I like him!"
He is now in the southern part of Germany between the river Rhein and the hills of the "Haardt" where a wonderful Riesling wine is growing."
Hamburg, Germany
All your babies made it safely to my house on Thursday evening. They've each been oiled and positioned and look beautiful around the house. I can't say we are especially delighted by any particular one. They are all, of course, divine."
Princeton, New Jersey
"Everything arrived today in perfect shape. They are all wonderful. WOW. Thank you for your follow up. And thank you for making this artwork so accessible. Looking at the site almost daily."
Atlanta, Georgia
"Buddha arrived yesterday a bit cold, but safe and sound. You were right! This piece is much more elegant and beatific than is pictured on your web site. I am amazed with it's simplicity and beauty. You have excellent taste."
Rock Hill, South Carolina
"Ganesh arrived late yesterday afternoon, we opened him at once, and I really love him--already. He's shedding his jolly power through the house (and my mind). Thanks to you for making him possible companion down here in Dixie!
Ganesh is keeping me cheerful; I'm serious--what a brilliantly skillful and genuinely funny piece you've sent me!"
Durham, North Carolina
"It is marvelous! Just arrived, opened and found everything in perfect shape. The careful packing shows how much you love your work. Thanks a lot."
New Albany OH
"I'm very pleased with all the pieces - they are exquisite and very detailed. It will take me a long time to appreciate and see all the fine nuances of the work put into each piece."
Ontario, Canada
"I just finished unpacking the 6 foot, wood Krishna statue I ordered from Lotus Sculpture. I am more amazed and excited than I was looking at the photos of this magnificent art piece. Words can not describe how I feel.
I am building a home on the beach and Krishna has a spot already picked out overlooking the water. Thank you so very much for you help and kindness. You will be hearing from me again on buying more wonderful art pieces from you collection."
South Florida
"Parvati arrived yesterday in perfect condition. My first thought was WOW, my second thought was WOW. Photos often flatter their subjects, but your excellent photos only reveal her beauty. This women is seductive, bewitching and absolutely beautiful. She is exactly the way I picture Parvati.
I am so happy with the Nataraja. It is a lovely statue. The spaces are so perfectly divided and it is so well proportioned overall that even from a distance the aspect of it is quite pleasing. I don't have the perfect place for it yet, but it will be fun trying it in different places. Thank You."
Falls Church, VA
"I finally have my Ganesha and it is beautiful. I am astounded at the detail, and the gracefulness of this wee piece. I really love it.
Thank you so much."
Edmonton, Canada
"The sculpture arrived yesterday in good condition. It amazes me that one can derive so much pleasure from such a piece...absolutely stunning !
You have restored my faith in making purchases on the internet, by supplying excellent quality and service.
It is a pleasure to do business with somebody who enjoys his work, and really cares! Hoping for further transactions."
Columbia, PA
"Yippee, our statues arrived yesterday. We spent several adrenaline charged minutes excitedly unpacking your very careful wrappings.
We were awestruck with the "magnum opus" of our reveal. The statues are astonishing, mind-blowing, stupendous, breathtaking, ethereal, gorgeous, striking, masterful, and in short, we like them alot!!!
I haven't seen anything as good or of such high quality anywhere else."
Leeds, UK
"The Shiva statue have just arrived safely, two hours ago.
Really it is a great piece, well made, body proportionated, very detailed.
The splendor of Chola dinaty is now in my home. Raja-raja king would be proud to his artisans :-)
And good service too, thanks."
Orense, Spain
"Thanks to you and everyone at Lotus Sculpture for your help in this gift. It is a beautiful piece and was well received by all."
San Francisco, CA
"I want you to know that the Ganesh arrived safely and we immediately installed it. He is now standing tall in the reception room as the new member of our family. My wife, son, and myself love Him. We are very happy to have Him and we are thankful to you for making this happen."
New Albany, OH
"Ganesh and his orchestra arrived in perfect shape, thanks to your excellent packing and care. He is dancing by my computer, helping me overcome the obstacles we've encountered with the project I'm working on. The sculpture is delightful and brings a smile to my face!
Again, thanks very much for bringing him to my attention and giving me first shot at it. I am a very happy customer!"
Chandler, AZ
Thanks for your dedication to your work."
Mansfield Center, CT
"I received the bronze and I love it. It's a wonderful piece."
Chicago, IL
"Have just finished unpacking Nataraja and he is in the shrine room. Checked the murthi for any possible damage, and everything seems to be fine, thanks to your really, really careful shipping. It was worth all the extra time and effort to do a good job in insuring his safe arrival. The Nataraja I have been using for worship is a nice one, but the detail and refinement doesn't compare to a hand-crafted murthi done by a skilled artisan with a good eye for grace and balance."
Bend, OR
"Vishnu arrived today, safe and sound. What a beauty! I've rearranged my whole house to highlight him. I'm so happy. Thank you so much for my completely happy experience. You are a treasure..."
Seattle, WA
"Just received the Krishna: it's great !!! It was a pleasure doing business."
The Netherlands
"I'm in a state of euphoria. The sculpture is human talent at it's best. I am at loss for words...
Thank you for the sale."
Singapore
"I was surprised and thrilled when Ganesh arrived yesterday. I haven't found the perfect home for him yet, but right now he is on the mantle in the kitchen. The sculpture is truly beautiful."
Edison, NJ
View Lotus Sculpture's New Arrivals