For all our heavy large statues we build a custom crate for the sculpture so that it is packed safely for the journey. The crate is made using a pallet so that it can be easily moved by the freight company using a forklift or pallet jack.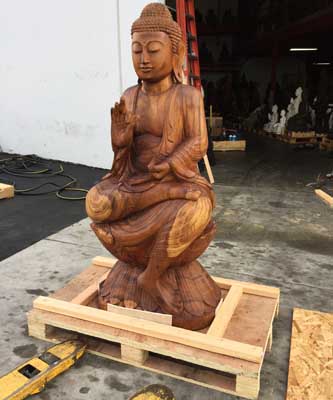 Statue is placed on a pallet

---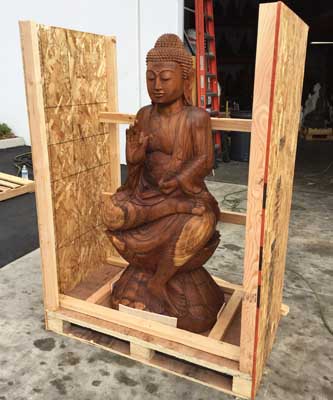 Walls are made around the statue

---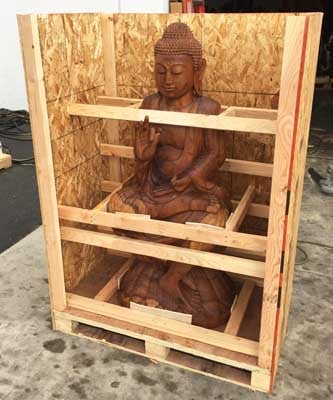 Braces are made to hold the statue in place

---
We build a crate around the statue on the pallet and then brace the statue inside using 2x4s so the sculpture does not shift during its journey. We use bubble wrap around any piece of the statue to give the statue extra protection on its journey.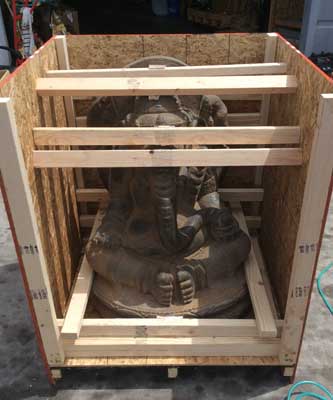 ---
---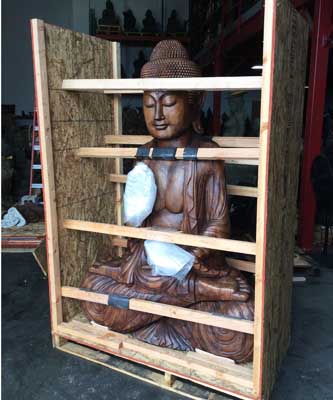 ---
We do not charge anything for crating the sculpture. We pass on the exact shipping charges to you that we are charged by the shipping company.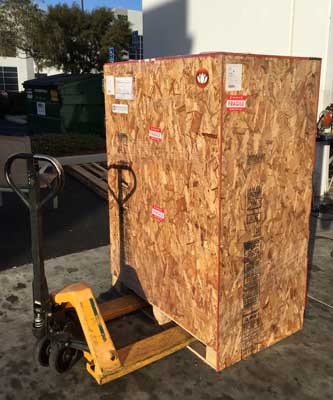 Crate with pallet jack

---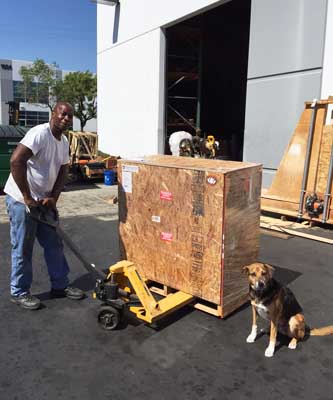 Each statue is carefully packed by Mark &
inspected by OSO

---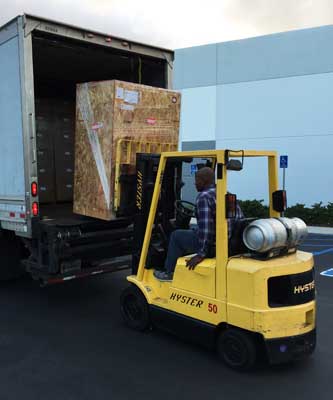 Loading the crate using a forklift

---
It will take us 1-3 days to pack the sculpture and then the freight company takes anywhere from 1-6 days to deliver the sculpture to you depending on how far away you are from Oceanside, California. Please contact us directly if you need to know the exact arrival date at [email protected]

The delivery charges include insurance, a residential, lift gate delivery to your home or business. The freight company will call you to schedule a delivery day and time frame to make the delivery. Someone must be present to receive the statue. Depending on where you are located we will use either R&L Carriers or Roadrunner Transport.

We ask you to please look over the crate when the delivery is made and note if there is any damage to the crate on the delivery receipt you are given by the driver.