I often get asked about bases or stands for our Buddha and Hindu statues.  You may be looking to add an extra few inches or so to the height of your statue to make it ideal for your home or space. 
One of our customers, Michael, recently built a beautiful custom statue base for his Thai Brass Buddha Statue. I wanted to share his process with all of you, so here it is!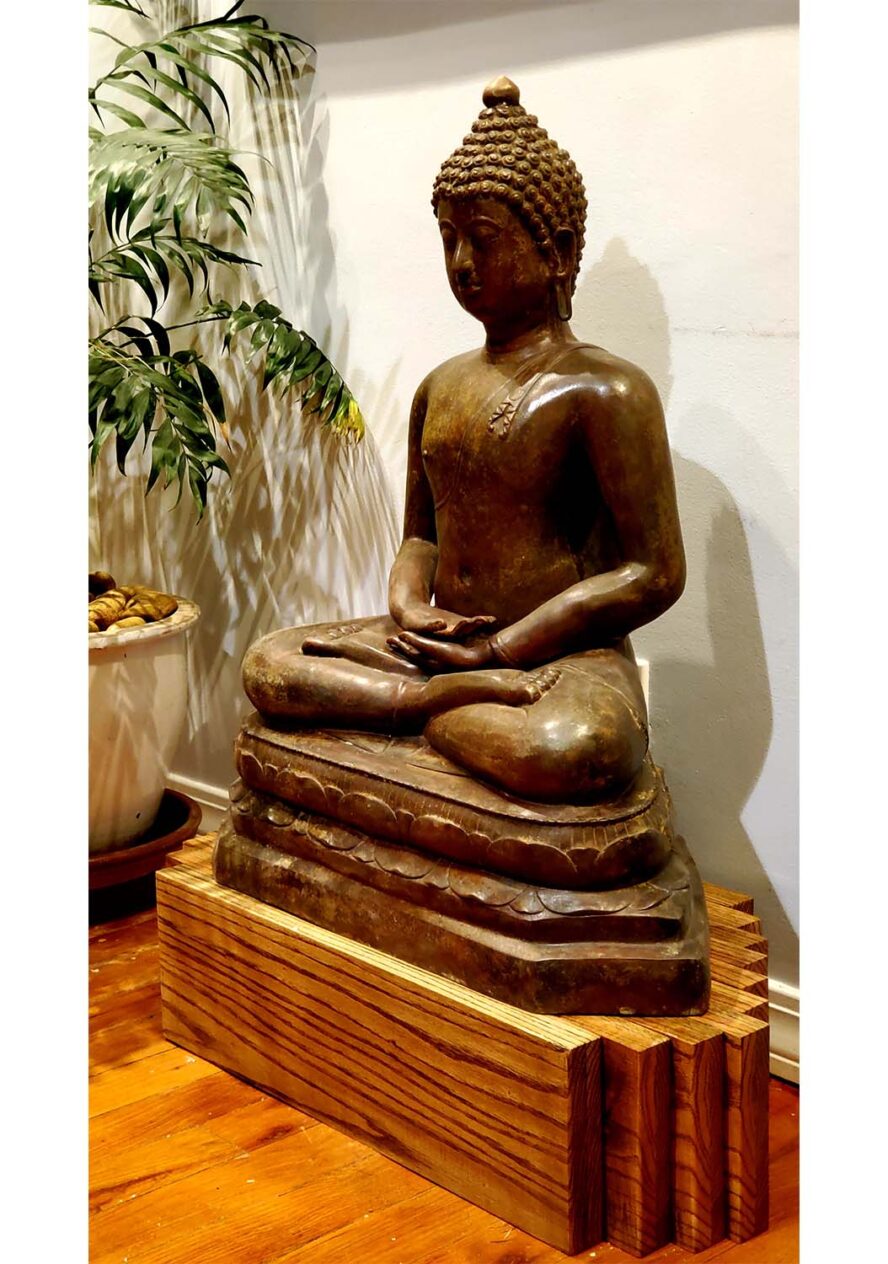 It's an asymmetrically shaped base, so an outline diagram was made first to figure out the positioning of the segments. The base was built out of 1″x7″ red oak boards.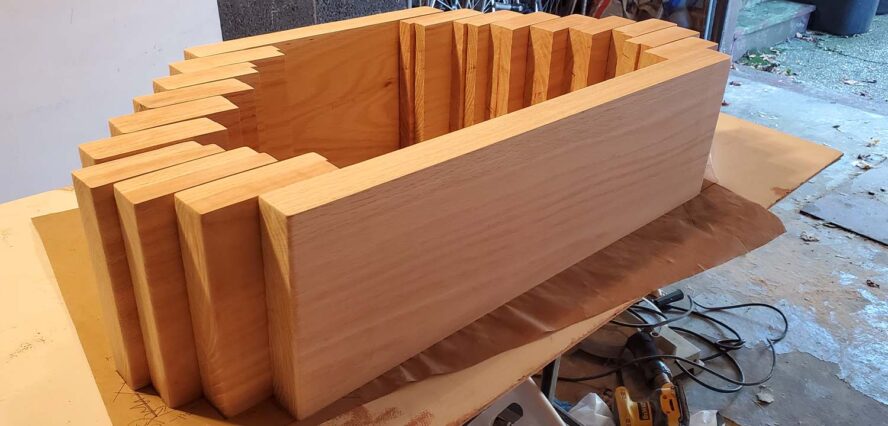 A single coat of ebony stain was then applied (to tone down the red), and the base was finished off with two coats of satin polyurethane (didn't want it to be too glossy).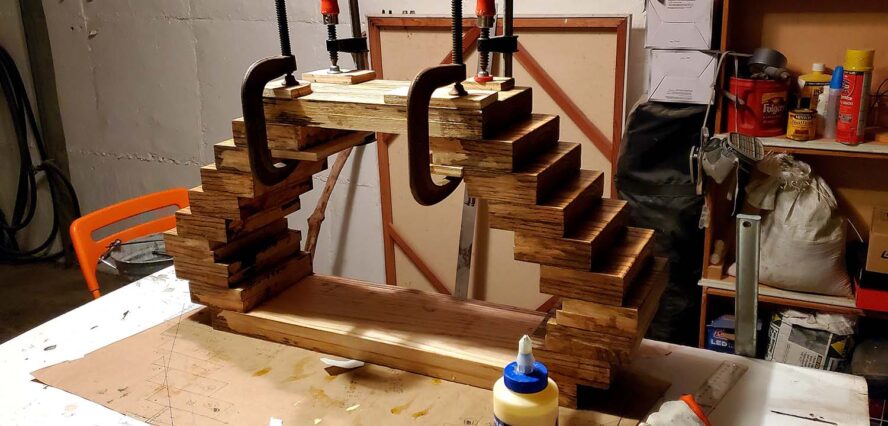 Two lengths of different boards were needed to do the job, and one was a bit lighter (much less red). The boards were alternated throughout, which gave an effect that's not entirely objectionable. 
The side grain of the wood was then matched in a mirror pattern which resulted in an interesting "narrow lotus petal" effect.
By design, the base is hollow inside to save on wood, weight and expenses. Numerous clamps and glue were involved in attaching first the doubled segments, then the growing sections, until it was all attached.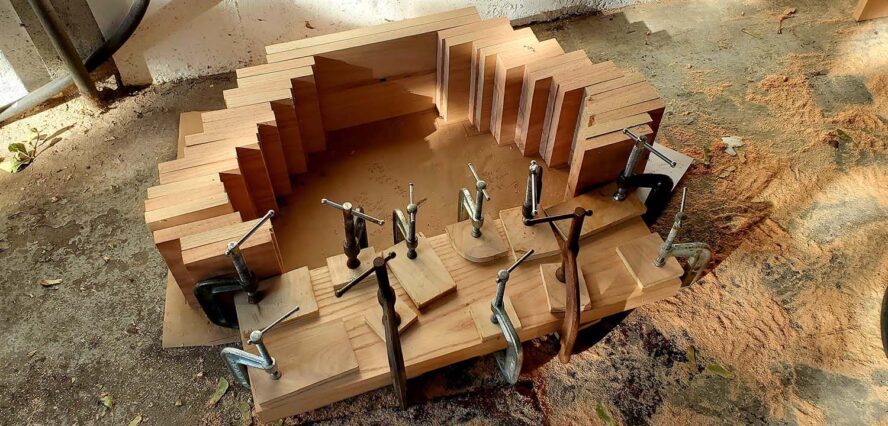 The final product is stunning and perfectly complements the statue itself. I sincerely hope that this brief DIY helps you to get started building your very own custom statue base.
Looking for a base for your garden statue?
Check out our post HOW TO MAKE A BASE FOR YOUR GARDEN STATUE to learn the 3 things that I tell to everyone on how to go about fashioning a pedestal for your statue.