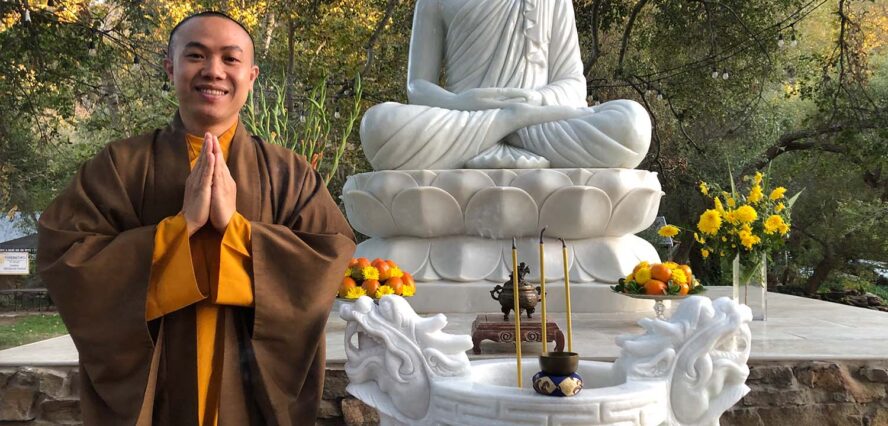 I remember the first time Tai came into our warehouse. I was instantly drawn to him and his bright youthful smile. He was dressed in his mustard-colored monk's robes with a brown shawl. He radiated bliss and happiness. He walked around the warehouse like he had been there a thousand times before, laughing as my dog, Oso, came up to greet him with a sniff, and taking pictures with my employee, Mark. He was looking for a Buddha statue for the main shrine of his new Temple in Valley Center, Dharma Mountain and Forest Meditation Temple (Thiền Viện Pháp Thuận). He was the happiest person I had ever met.
Since that first meeting, Tai has become a regular here at Lotus Sculpture. Over the years we have made several deliveries of temple sculptures to Dharma Mountain including a large 7 foot meditating Buddha sculpture that is nestled under a tree in their large open front yard. More recently, we delivered a large incense urn to be placed in front of the Buddha. It has been a pleasure visiting Tai over the years and watching the temple grow.

I have a deep sense of peace and contentment whenever I am in the open spaces of the temple with Tai. Oso is always welcome to join me. He runs freely on the grounds and has even jumped into the temple pond for a quick swim.

I always comment on the lifelong relationships I have developed with my artisans. The relationships that have blossomed between my customers and I have been just as valuable and have brought Tai's blissful disposition into my life. For that, I am forever grateful.

~Kyle Tortora, Founder, Lotus Sculpture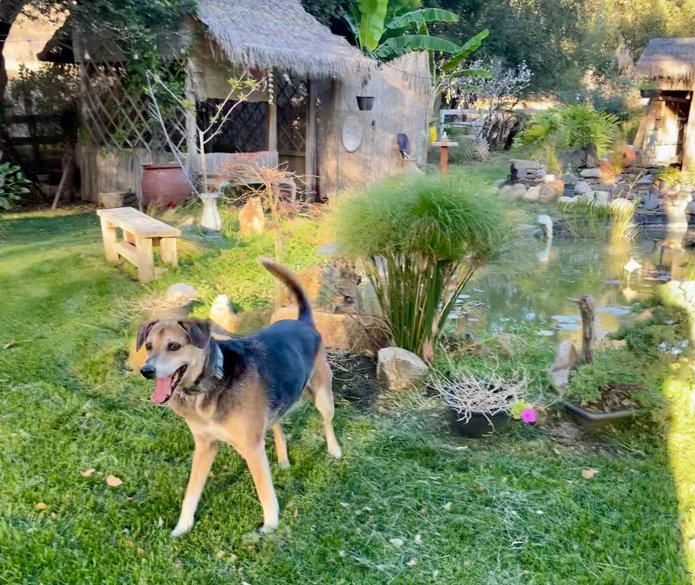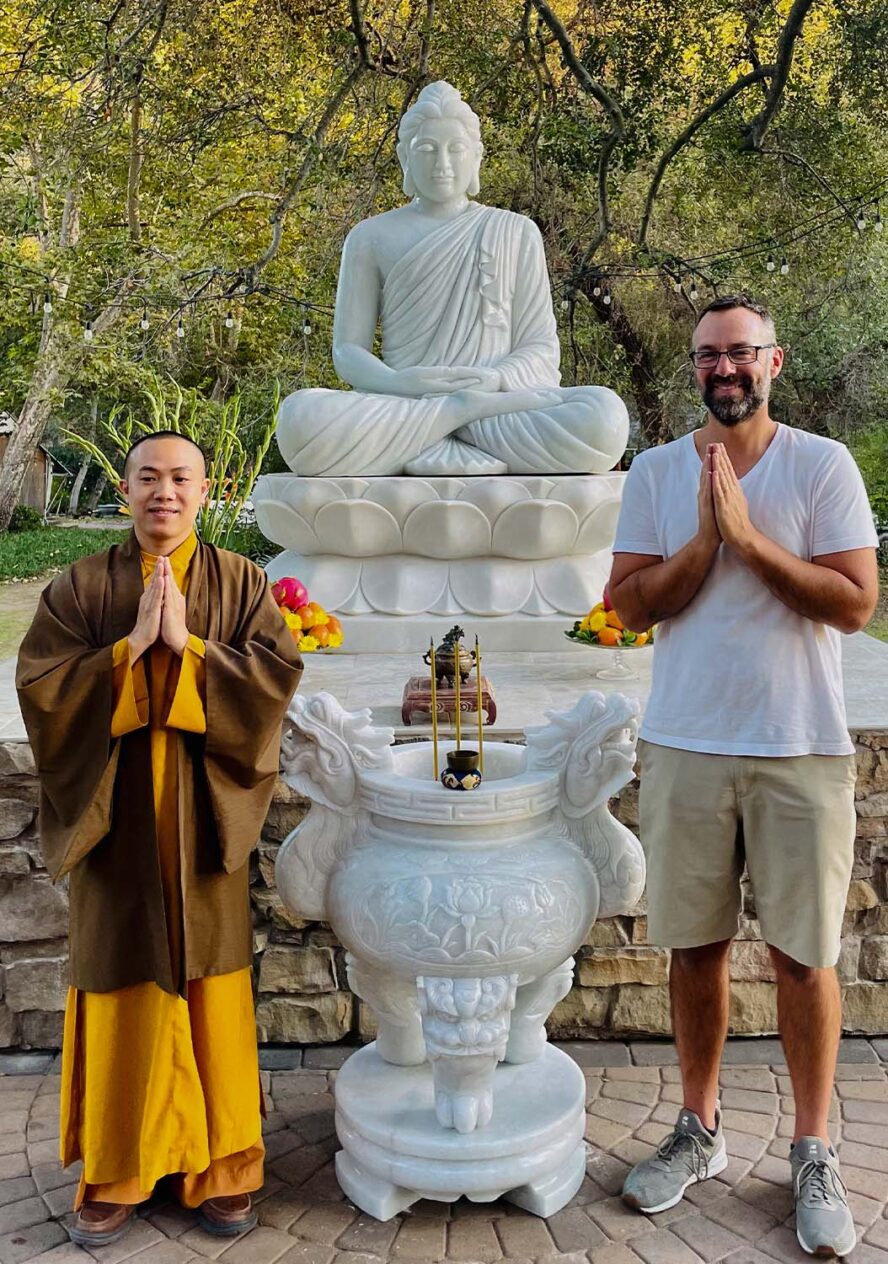 On an almost daily basis, I have people asking me about a base or stand for their garden Buddha and Hindu statues.  Many times the statue is perfect but on some occasions, an extra 6 or 12 inches is needed to make it ideal for their space.  Here are 3 things that I tell to everyone on how to go about fashioning a pedestal for your statue.
Look locally
I feel that each region has its own dominant colors and textures found in nature.  San Diego is a desert and thus there is a tan sandstone, desert feel to it.  The northeast of the States has fall colors and granite stone.  Look at the colors in your back yard and then head down to a local masonry store, quarry, or anywhere that would sell local stone.  See if they sell chunks of local stone.  Most likely you will find many smaller pieces that would need to be placed together but you may get lucky enough to find a whole block!
Pavers

Head over to your local hardware store and see what they have for pavers.  These can easily be arranged in whatever shape and height you would like.  I have seen pavers used with and without mortar so you may not need to make too much of a mess.
Build your own base! 
This is the most do-it-yourself option of the 3.  A customer of ours sent in a picture to our #mylotussculpture page with one of our Buddha Head fountains on a beautiful base and I immediately noticed the base the Buddha's head was on.  This option is great because you have control over the shape and the height of the base.  Here are the directions he gave to me for making a base:
a. We bought an oval 40 gallon Tuff Stuff Tub from Tractor Supply and used it as a mold. We chose that because the edges were curved and gave the base a nice shape for Buddha and around the right size.
b. Mixed concrete and charcoal colored dye in the tub itself and just added the right amount of concrete to get the base height we wanted. Then when the concrete cured, we flipped it over to use as the base. It comes out very easily. We applied satin polyurethane to the base to keep it scratch resistant and look a little darker. It probably cost around $60 to do this.
If you have any other suggestions please email me at [email protected] and I will be happy to add them!