On my buying trip to India in February I made it a point to visit the people who we donated rice to during the covid lockdown. I wanted to meet them, hear their stories, and see first hand if we touched their lives in any way.
I was uncharacteristically nervous on the drive there.
---
---
My first stop was the young woman who was pregnant during COVID last year and did not have a place to live. Here she is with her husband and daughter, now 9 months old. Her daughter is a beautiful, happy and healthy young girl. As we were leaving she told me "thank you" in English and I could see in her eyes that she truly meant it. The "thank you" touched me deeply.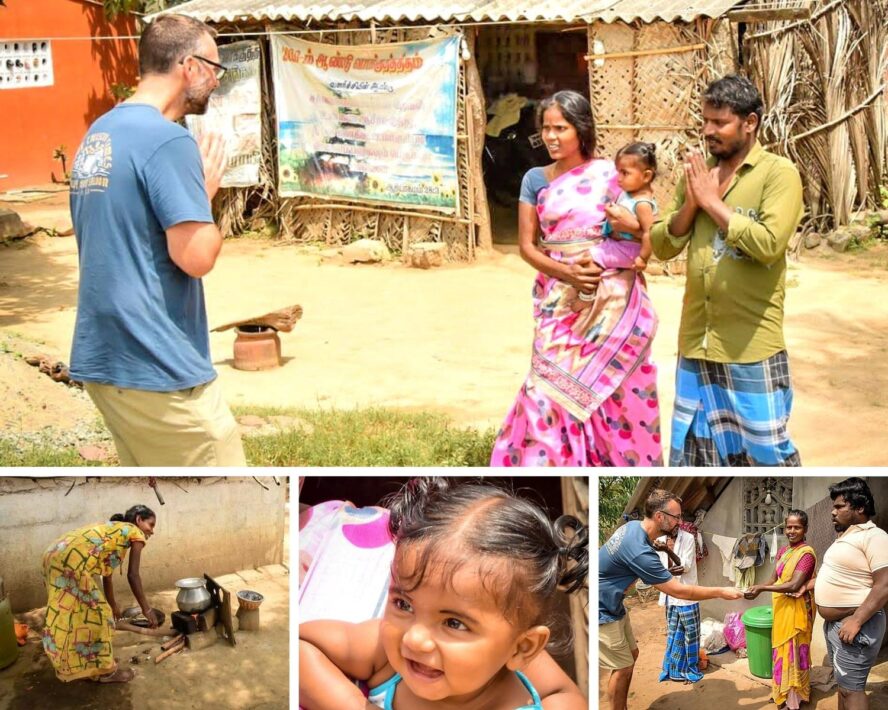 ---
Next, we visited the family with two blind sons. Only one was there at the time. The mother was a wonderful woman who was all smiles and chatting to me in Tamil. She showed me her house and how they all slept on the floor together in one cinderblock room with a corrugated roof and a fan. She told me that when she got the rice, she immediately started a fire to start cooking it because they literally had no food to eat. She was so thankful for what we had done for her family.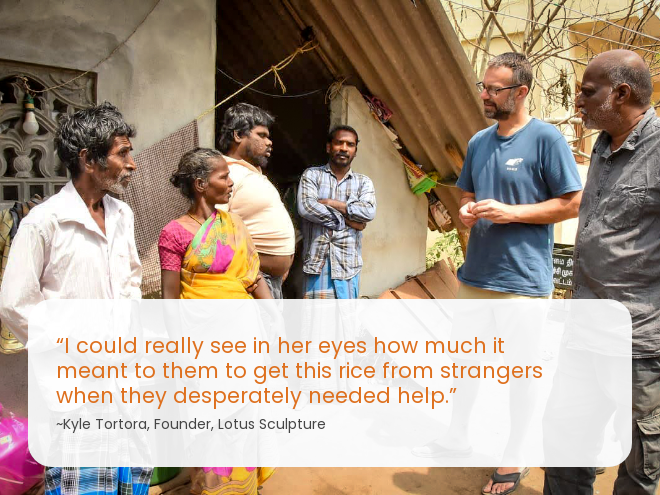 ---
We visited a village that could not have been any more marginalized by society. They lived on the outskirts of town with no water or electricity. No government aid gets to them and they are purely subsistence living. On the drive getting there I was amazed at how my friend, Balan was even able to find these people. When I was there Balan told me how some of the villagers were amazed that the rice was whole grain rice. They were used to only eating cracked rice, basically, they could only afford the low-quality rice that had some defects to it.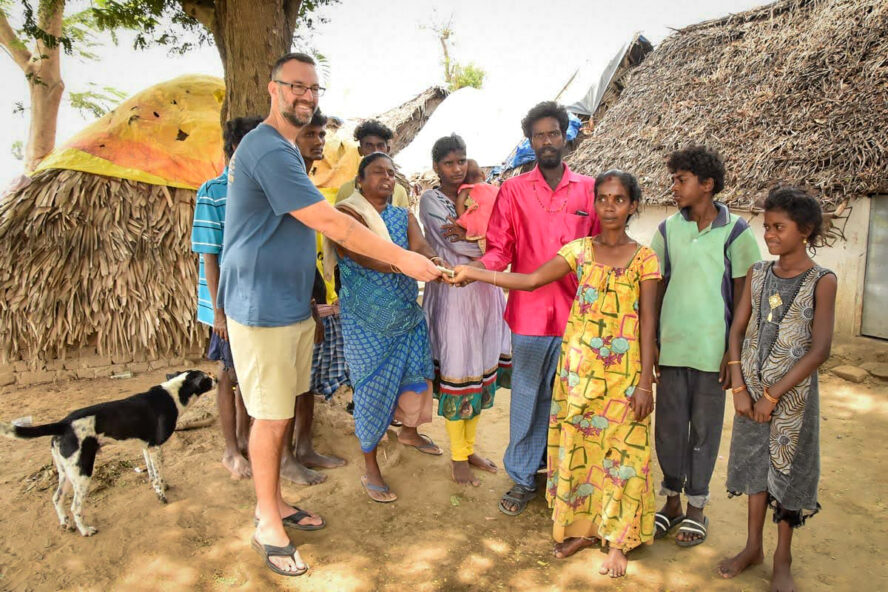 It was an incredibly rewarding and difficult day for me. It was rewarding to connect with the actual people we donated rice to, look into their eyes and feel how appreciative they were of our help. It was difficult because you can see how large the issues are with poverty in India and the world. As much as I would love to solve the issue, it is not something that one person can come in to correct. It would take a massive effort to change society.
---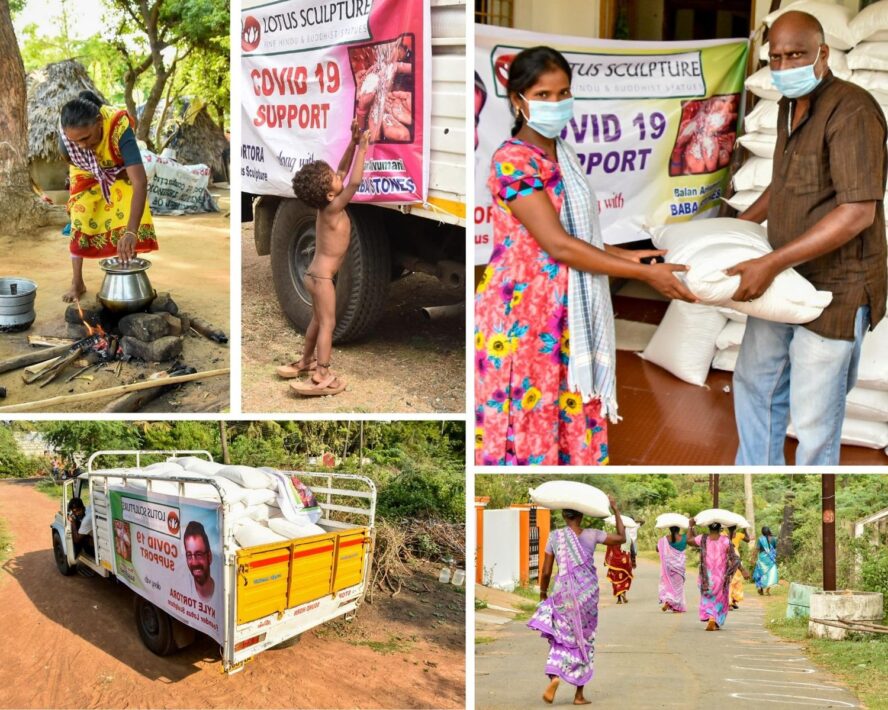 Balan and I were brainstorming over things we can do in the future and hope to bring another donation opportunity to everyone again soon.
Thank you again to everyone who donated to help make this happen.
~Kyle Tortora, Founder, Lotus Sculpture
---
---