In 2016 I took a trip to Varanasi, India to buy white marble statues from Vijay.  After 2 years of waiting the shipment has finally arrived!
The shipment contains white marble, black marble, and sunnar stone of Hindu gods and the Buddha.  Included were 8 huge statues of the Buddha, Shiva, Ganesh, Saraswati, and Lakshmi!
You can view all our marble statues from this shipment here, View Marble Statues

 Unloading a crate with a 4-foot tall white marble Lakshmi in it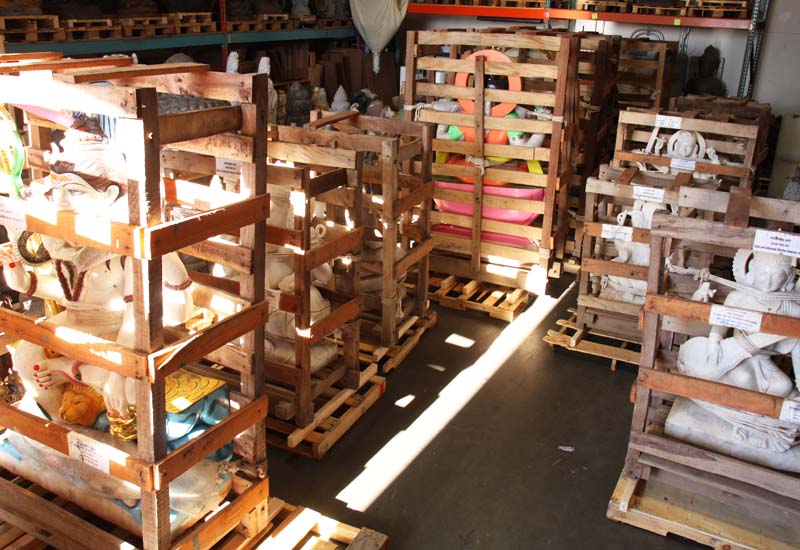 All the crates inside the warehouse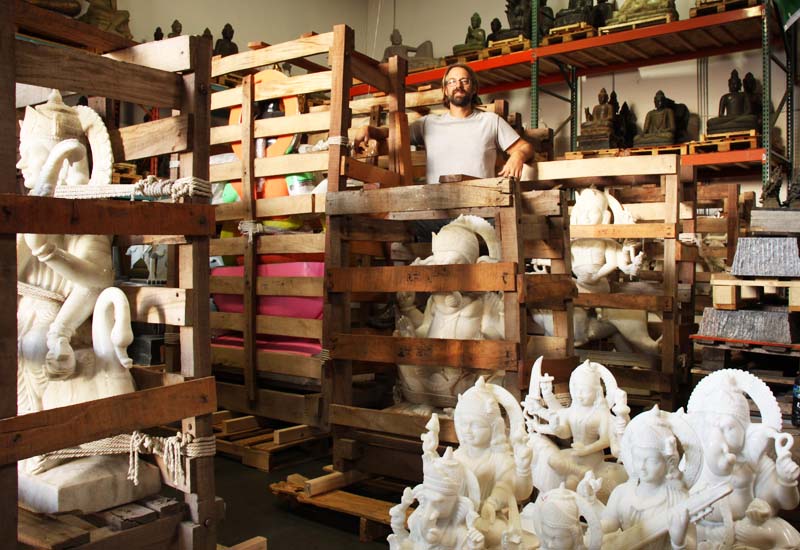 The crates were HUGE!
6 foot tall painted Lakshmi and Ganesha statues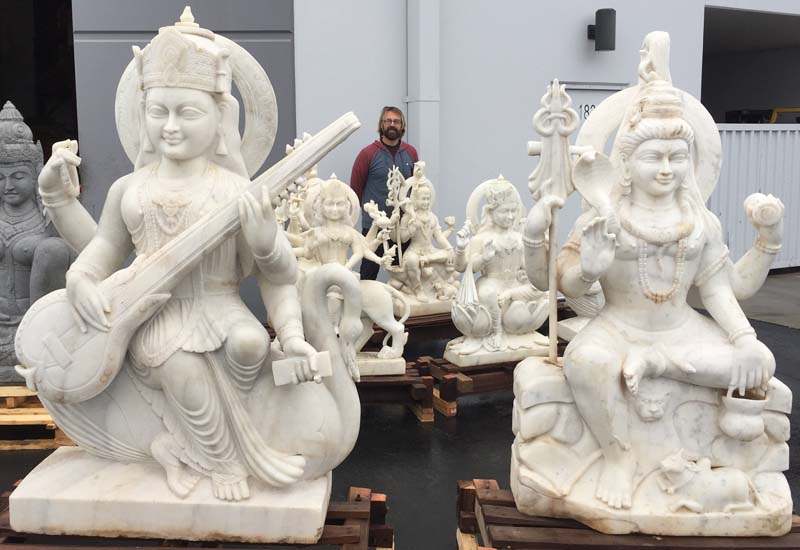 6 foot tall Saraswati and Shiva along with 4-foot tall statues of Durga, Shiva, and Lakshmi
You can view all our marble statues from this shipment here, View Marble Statues
Or you can look for these and other new arrivals posted daily on our New Arrivals page.
Our next shipment will be a wood and marble shipment from South India arriving on October 19th!