These are the people which your donations have helped feed through this trying time.
Thank you.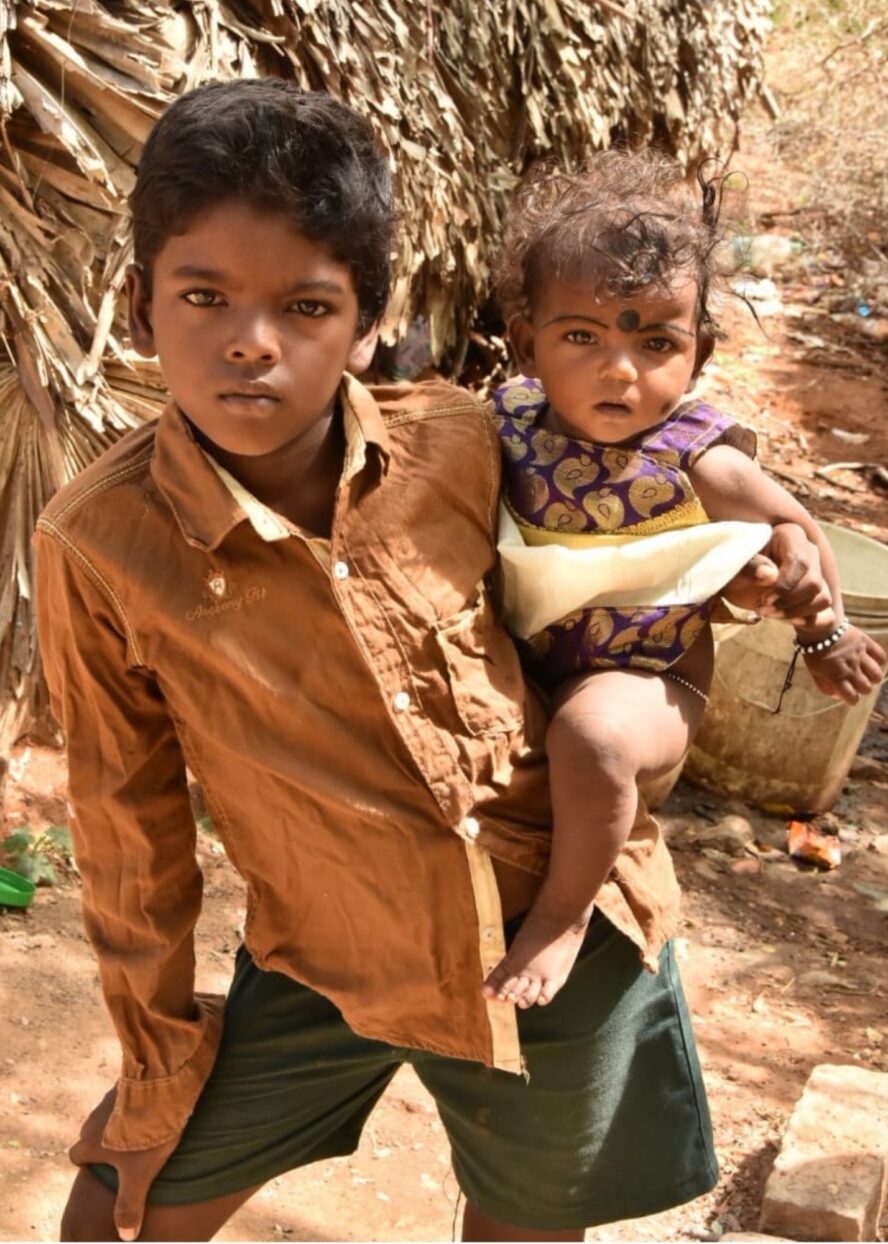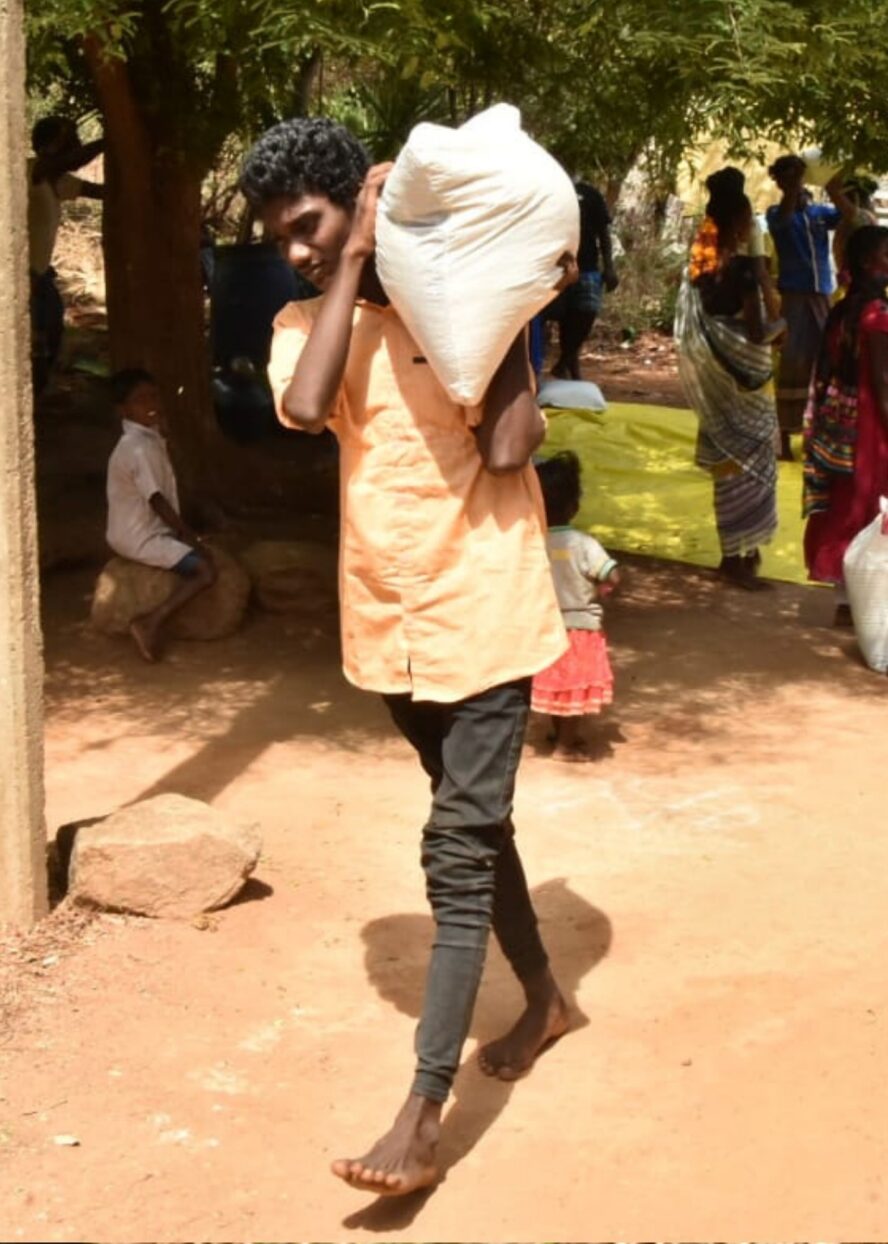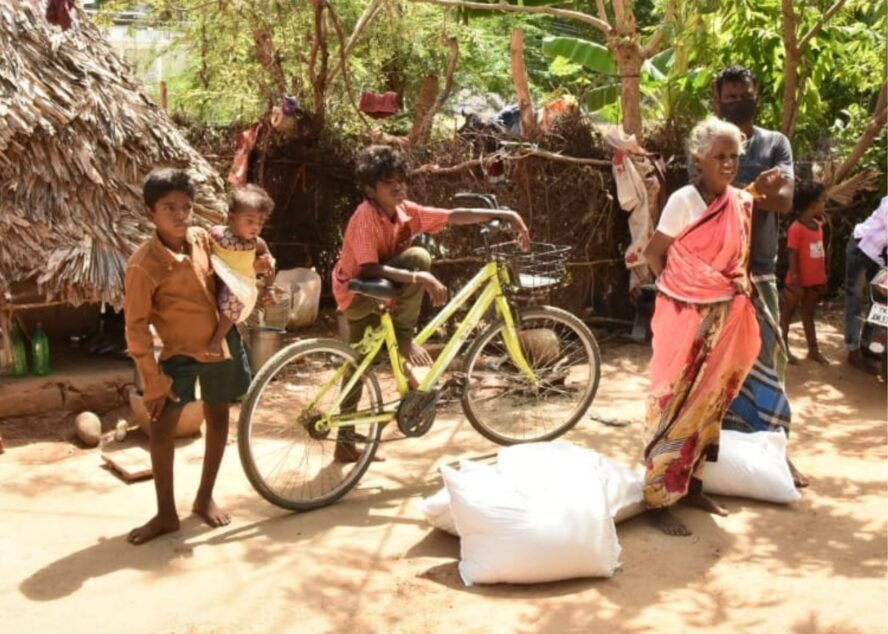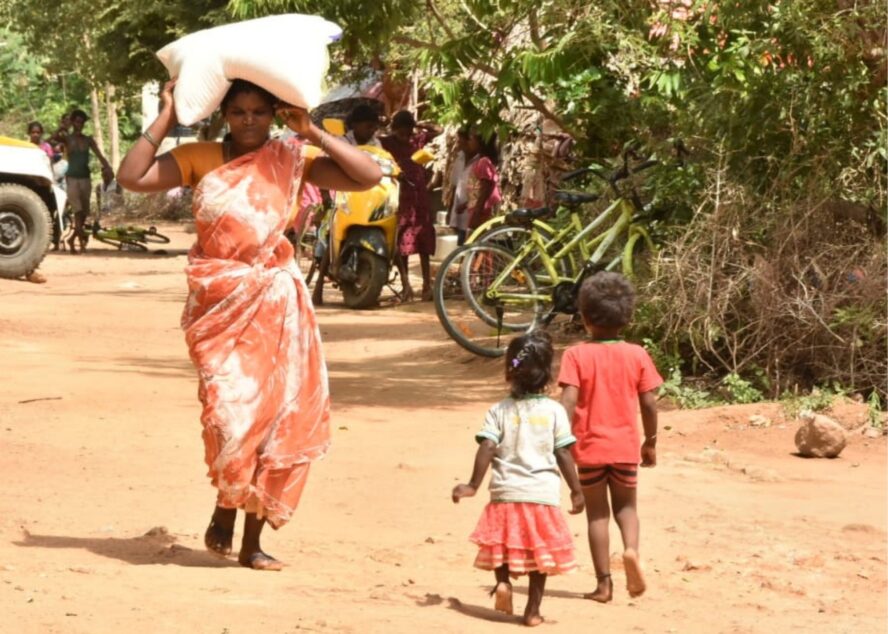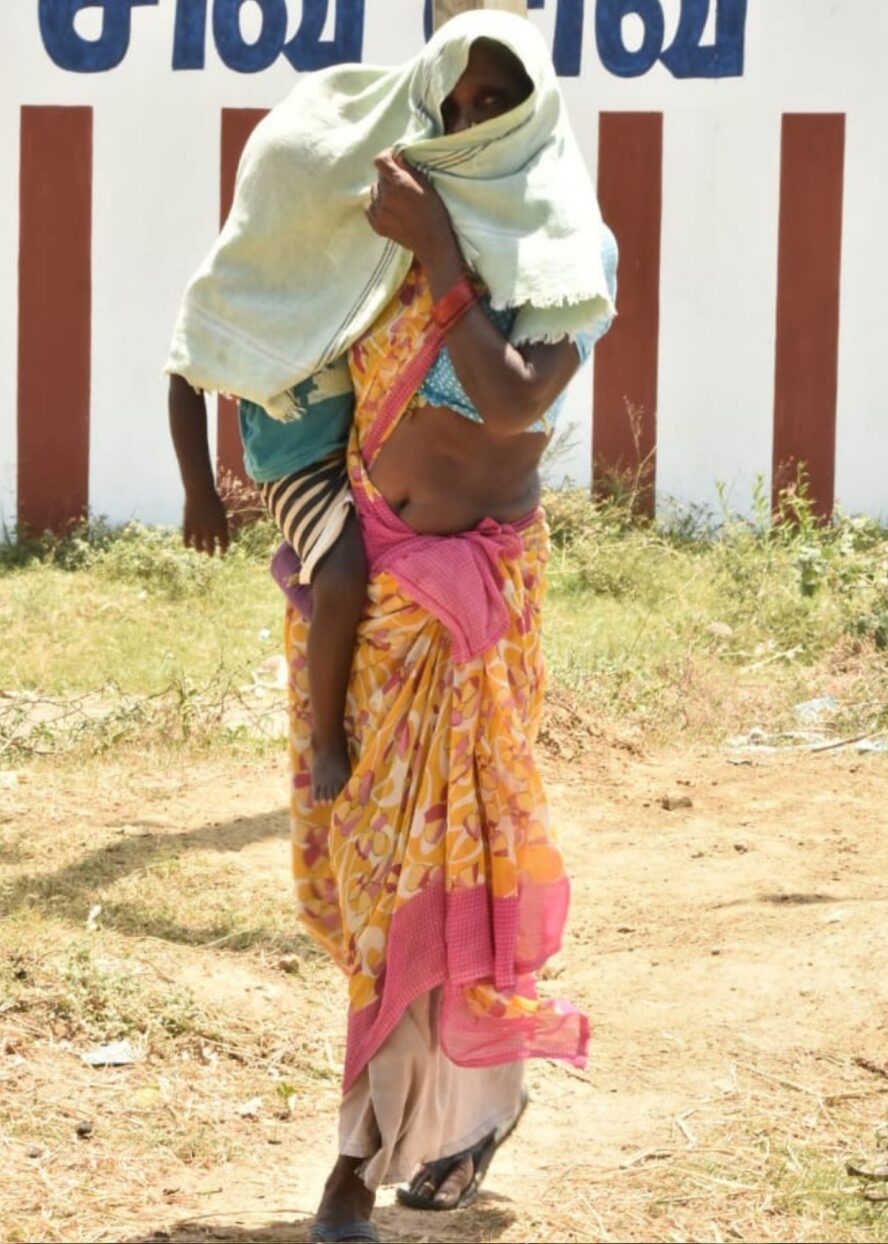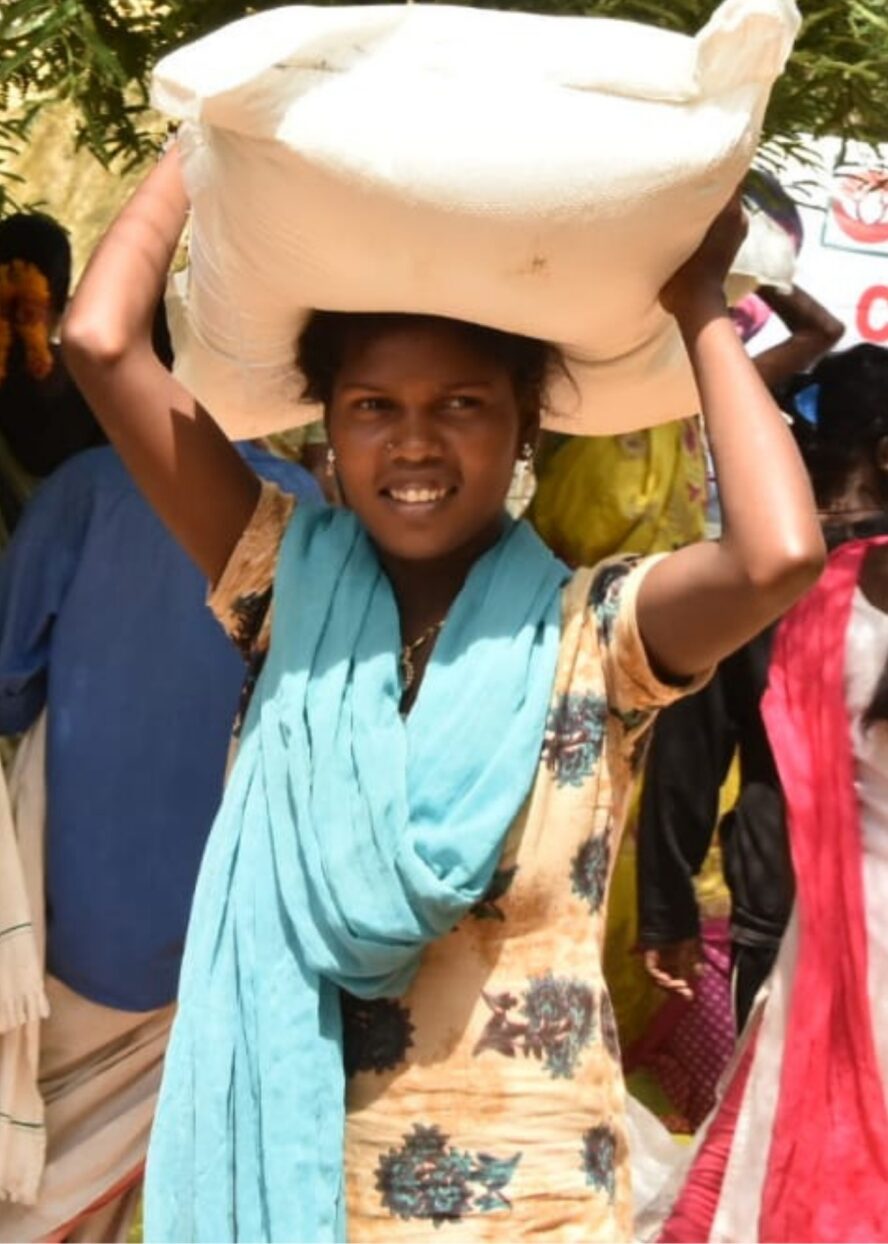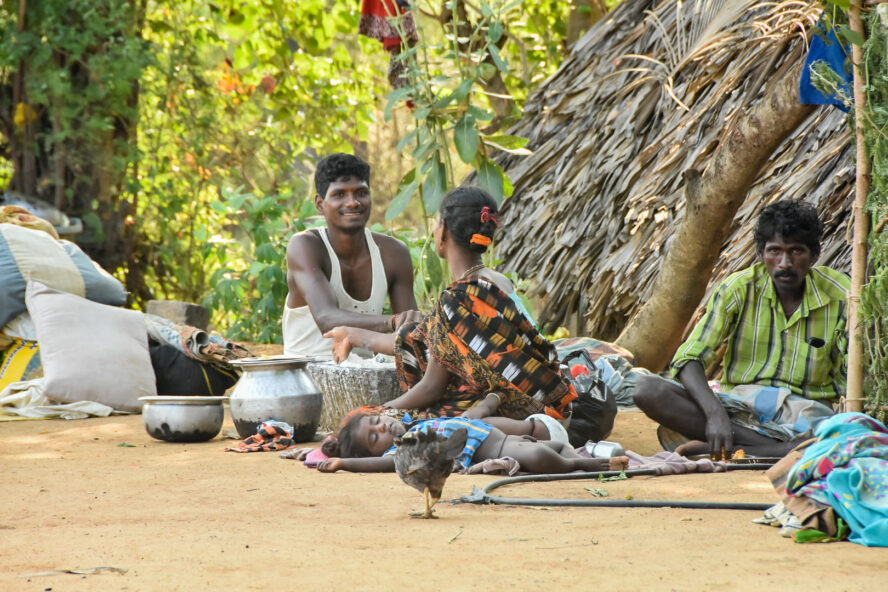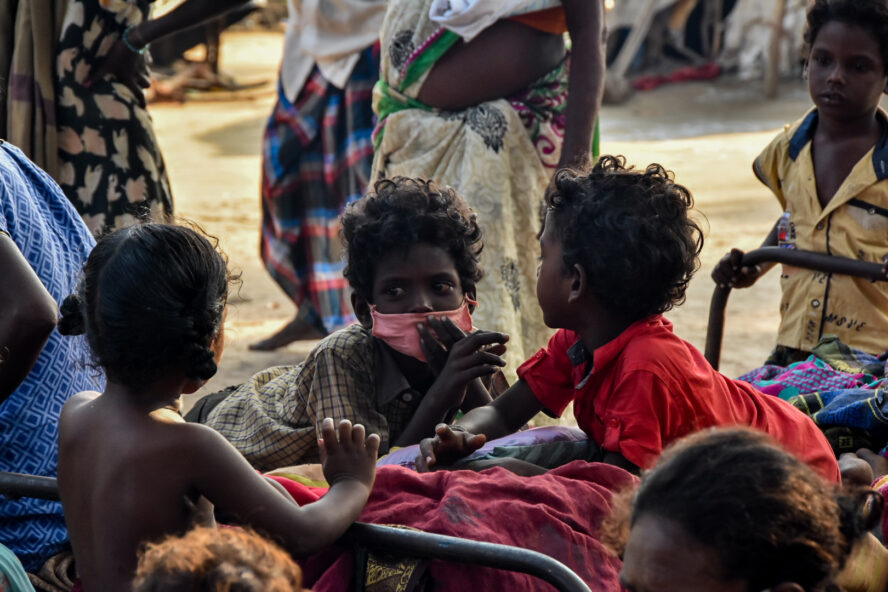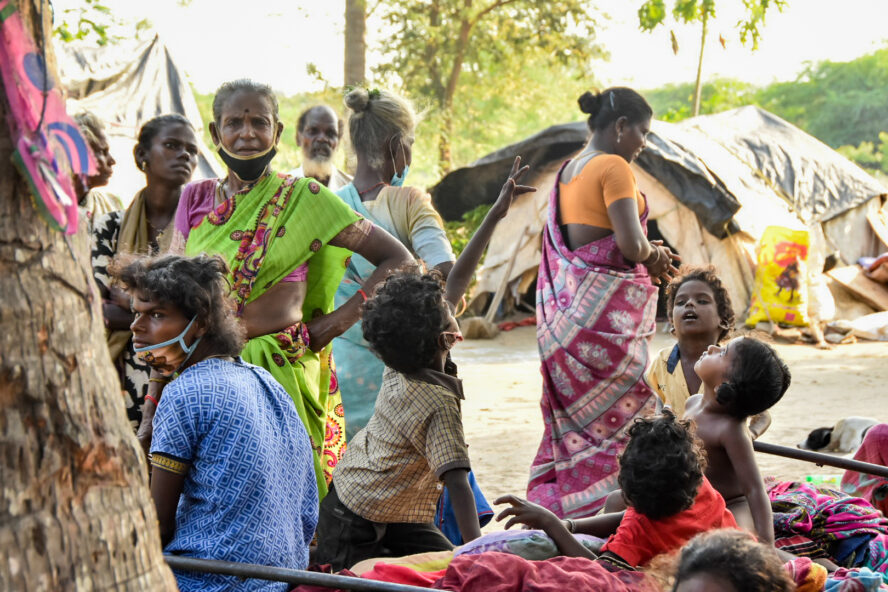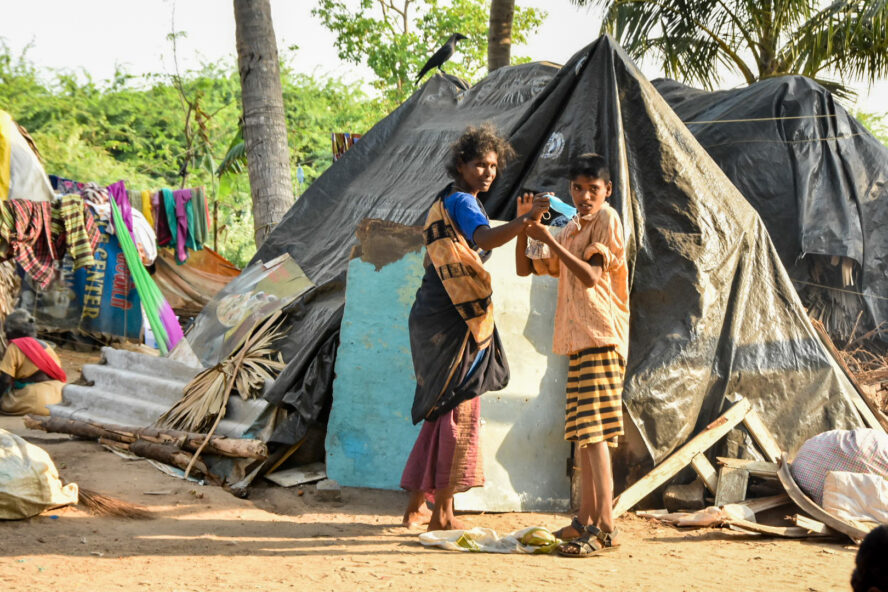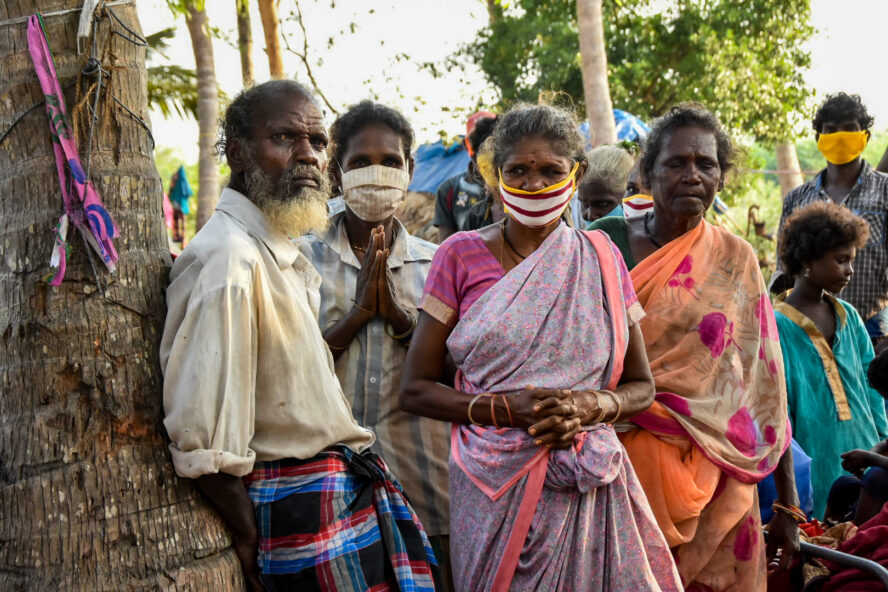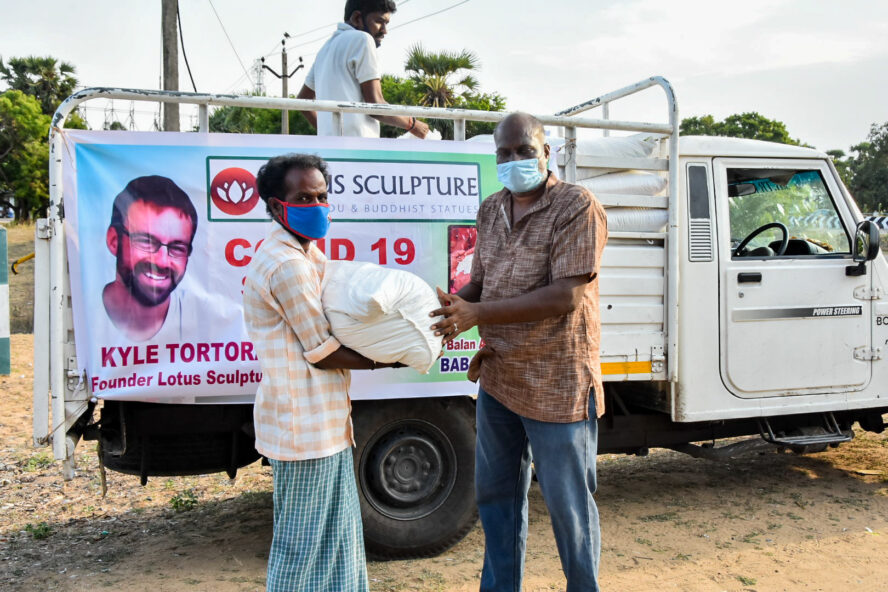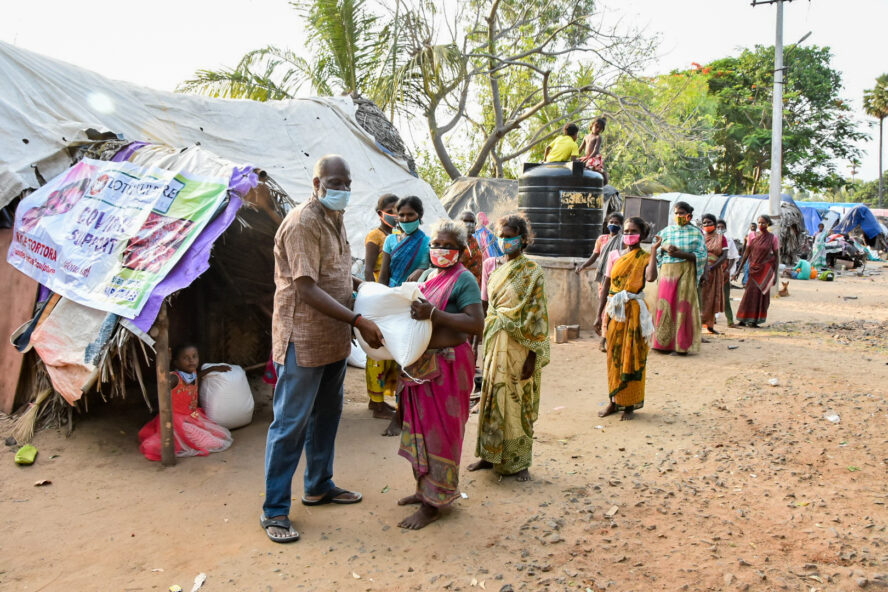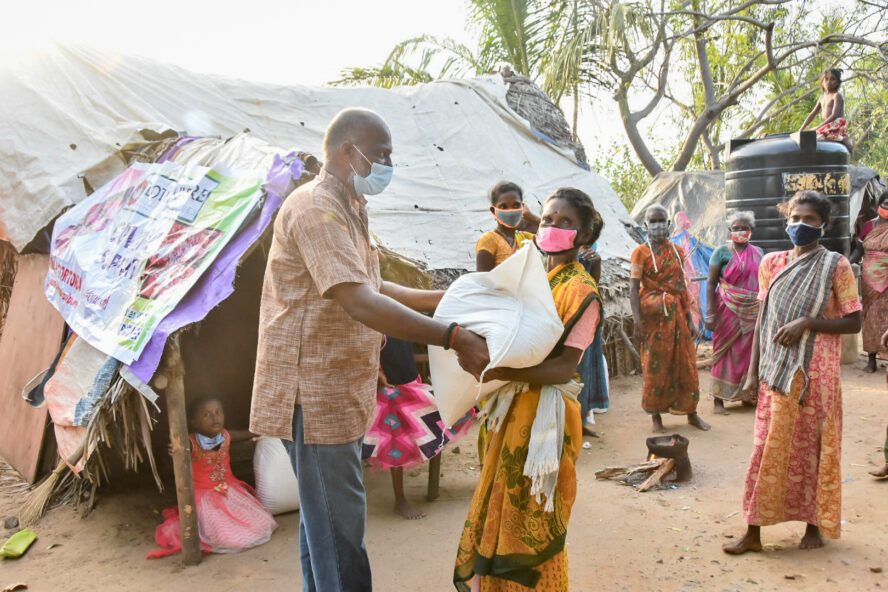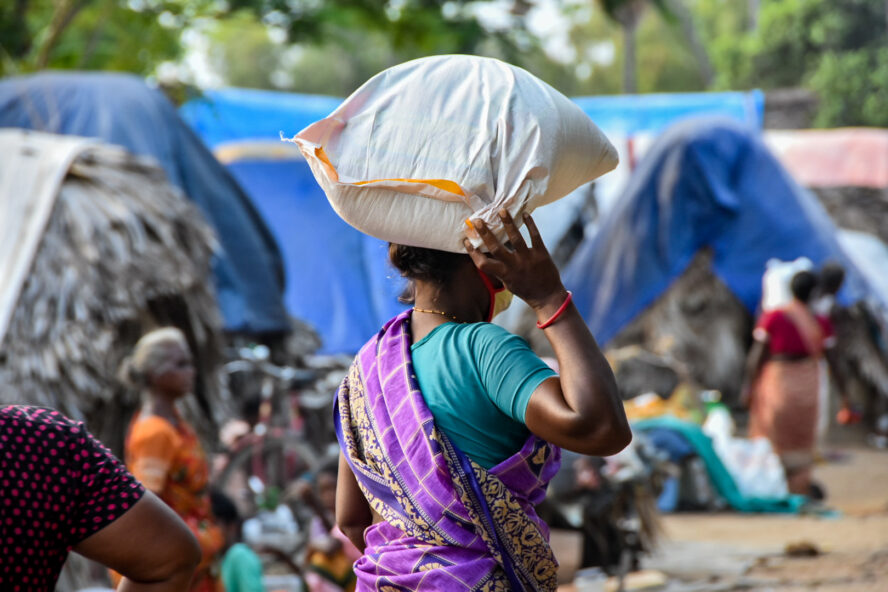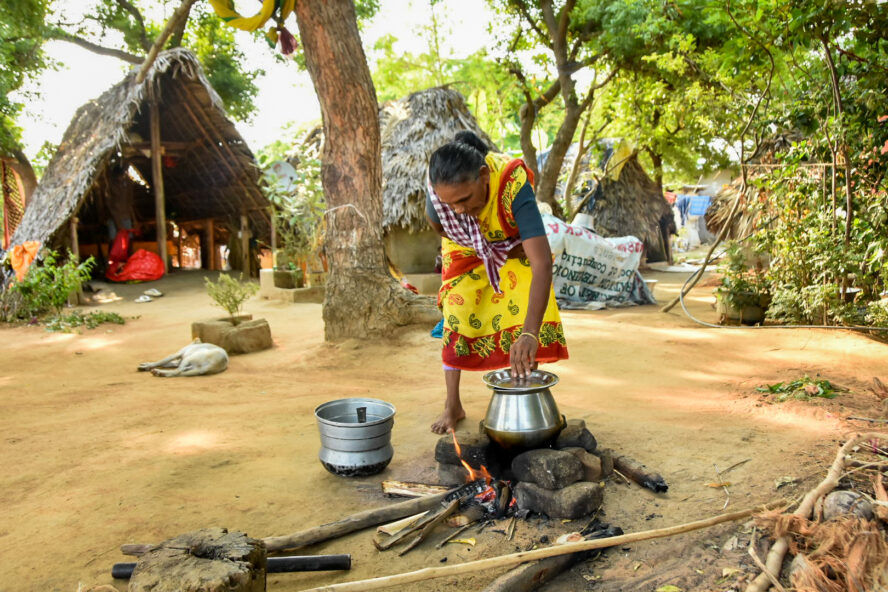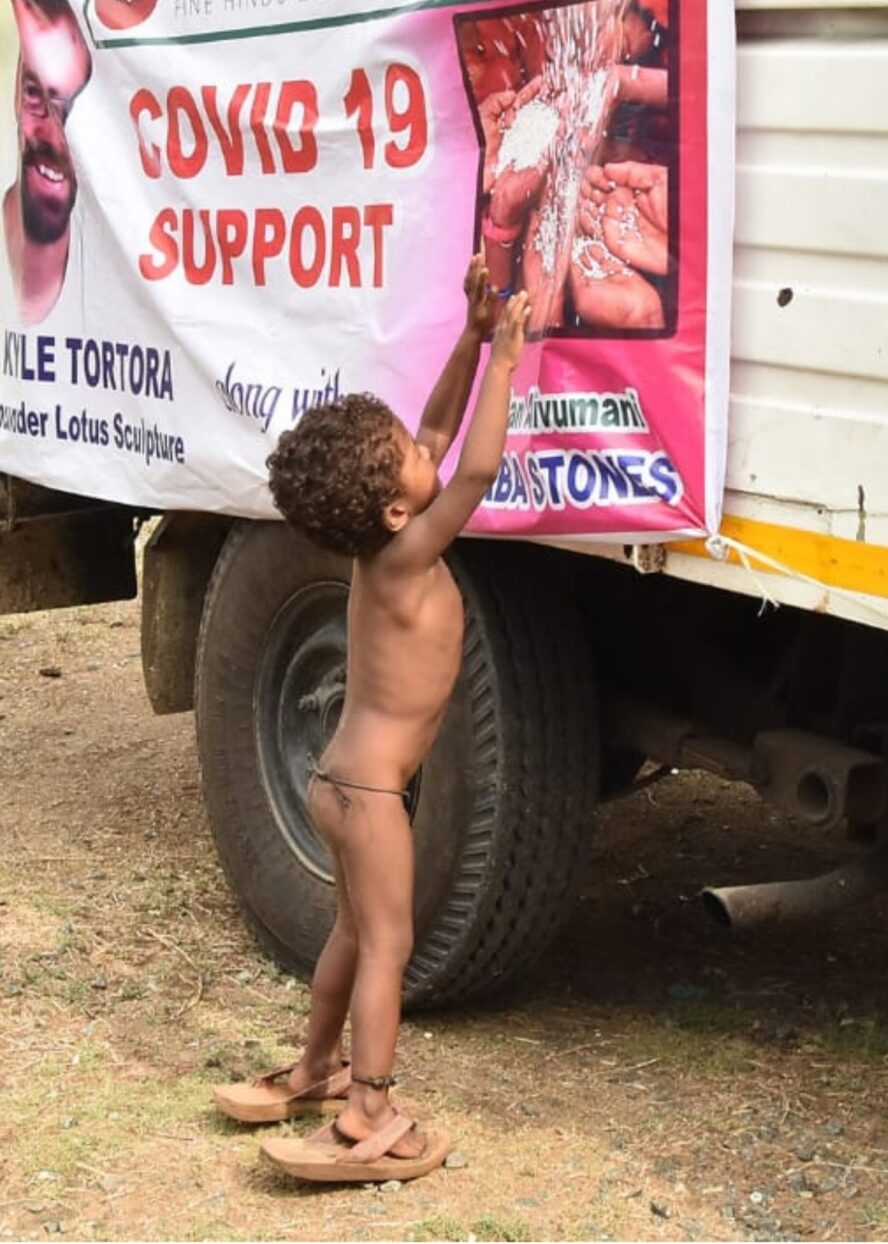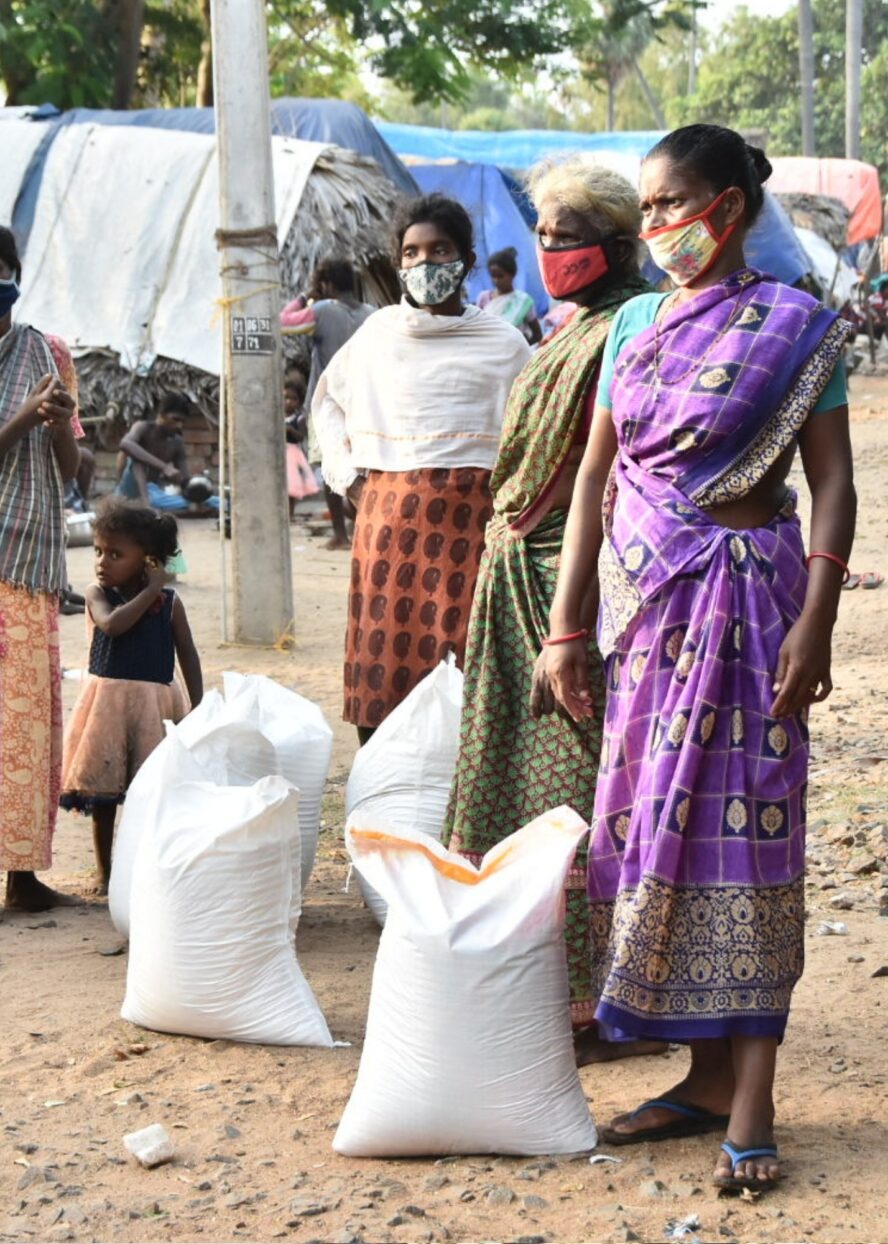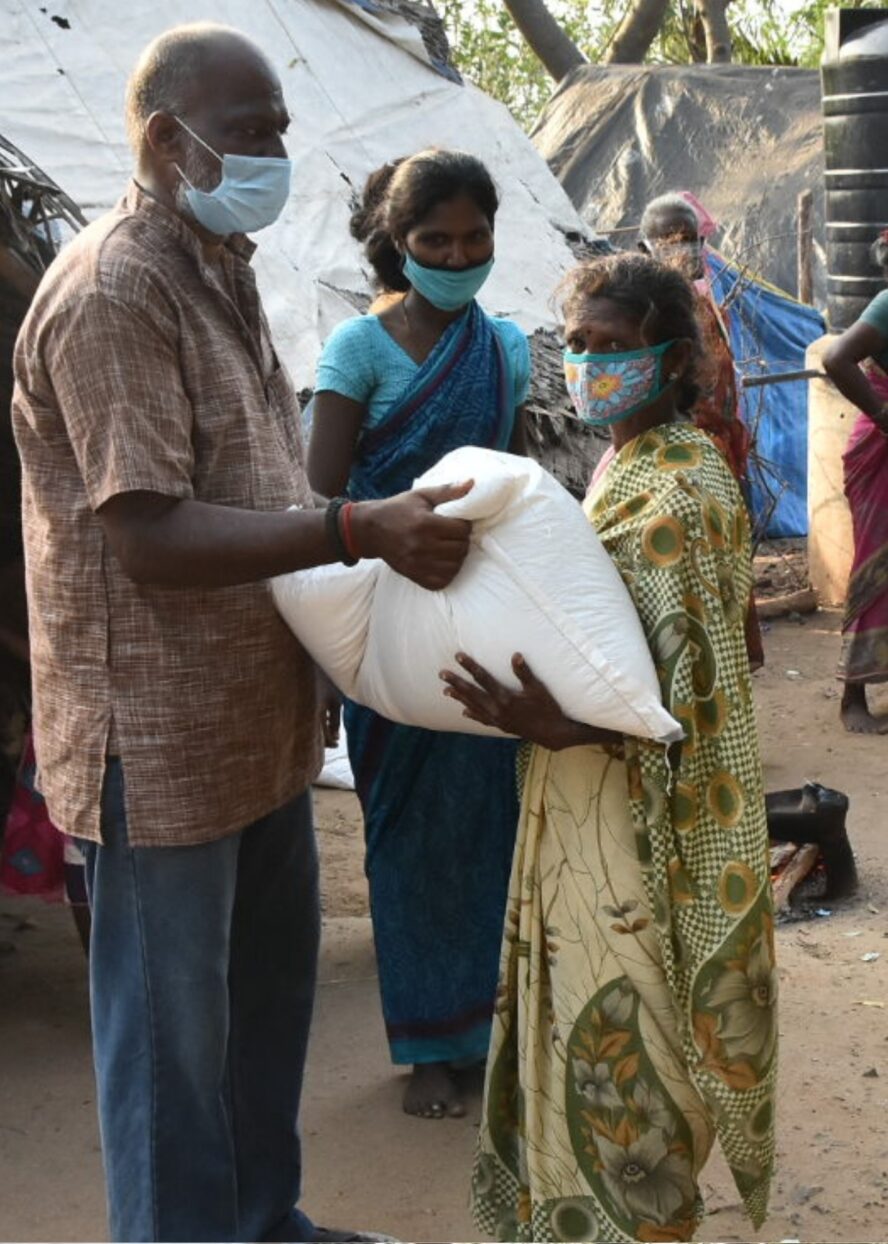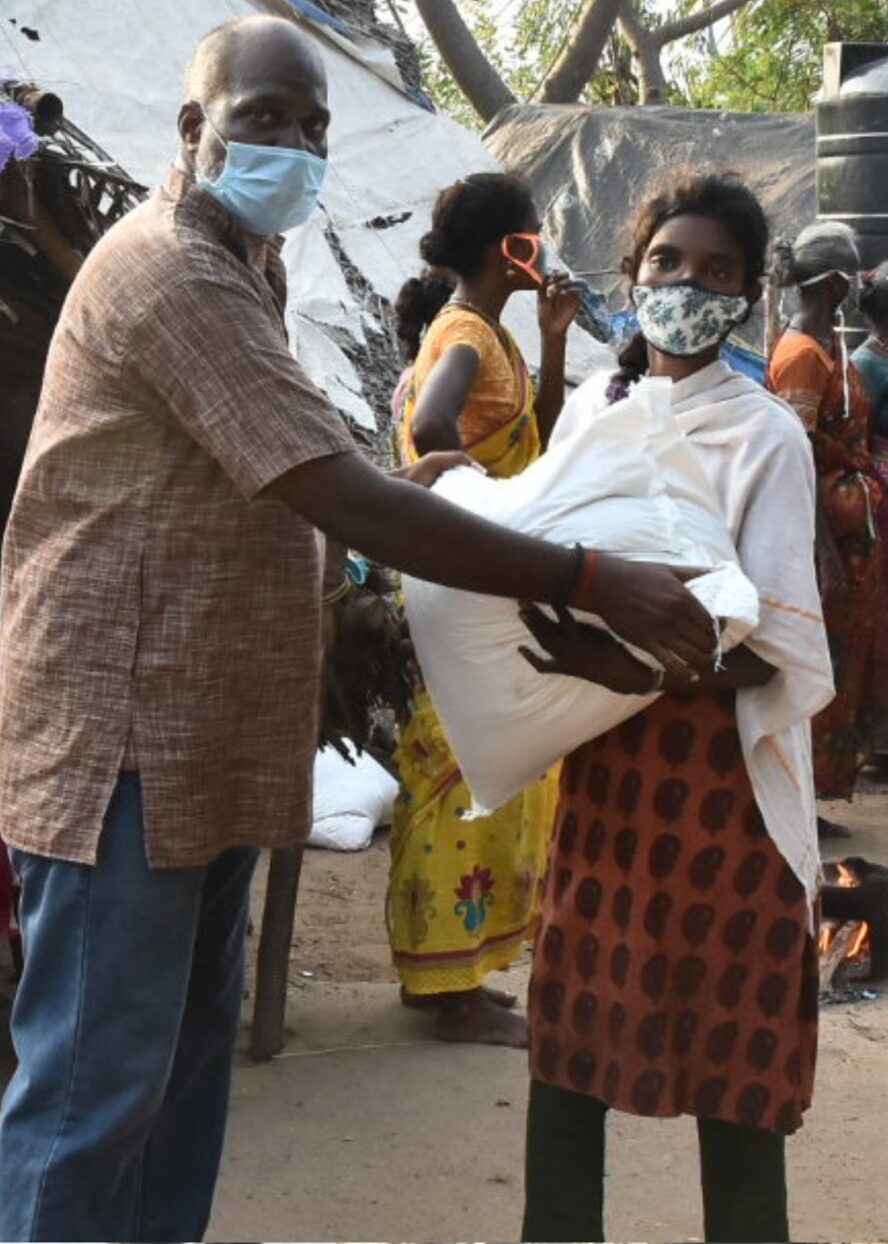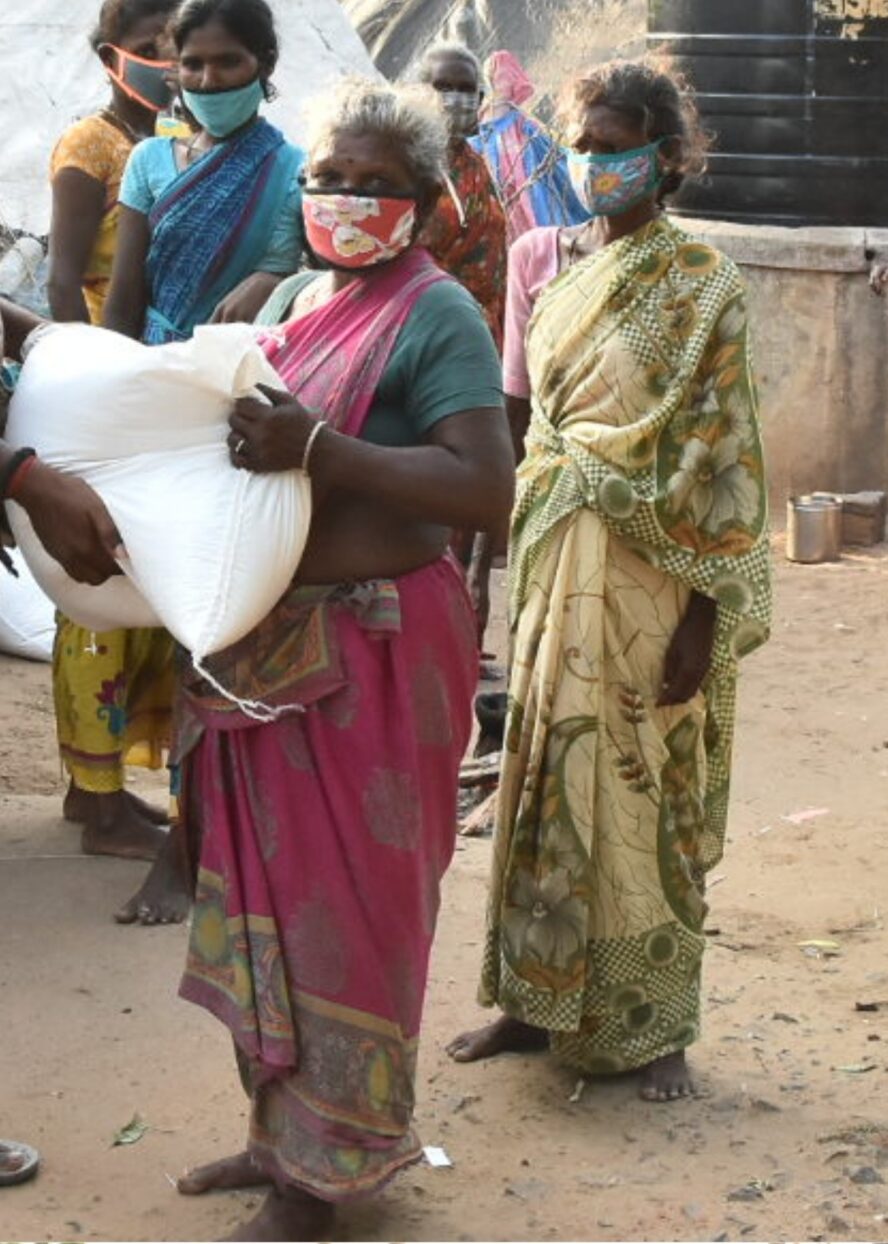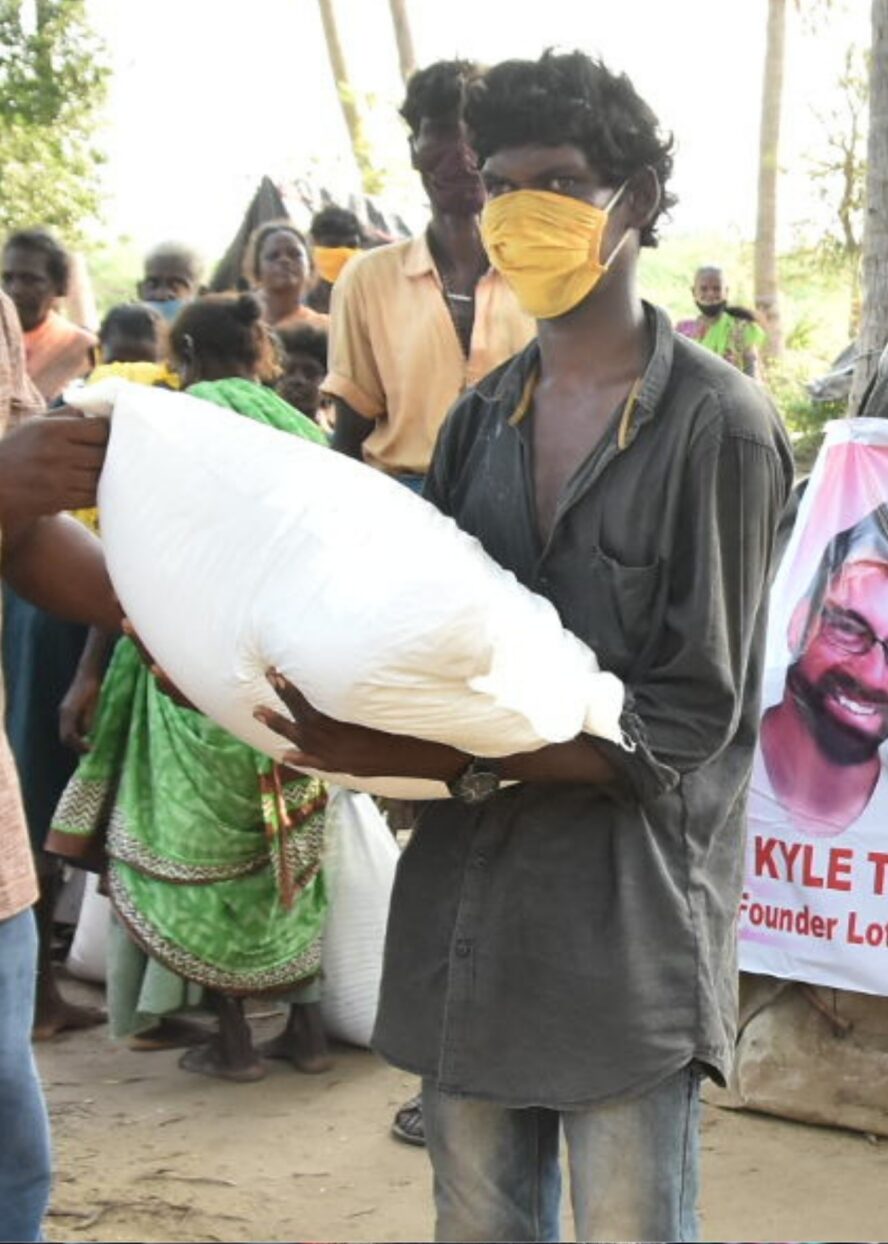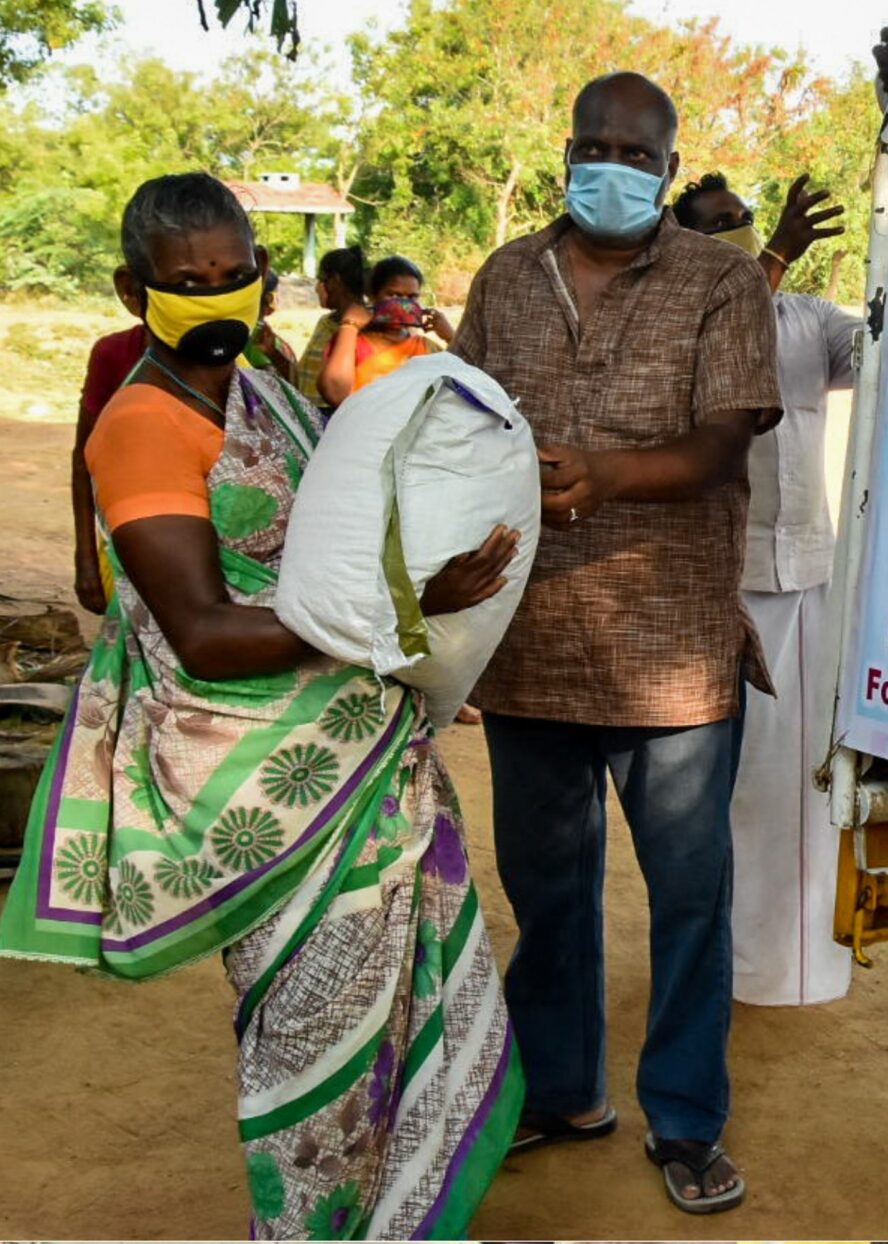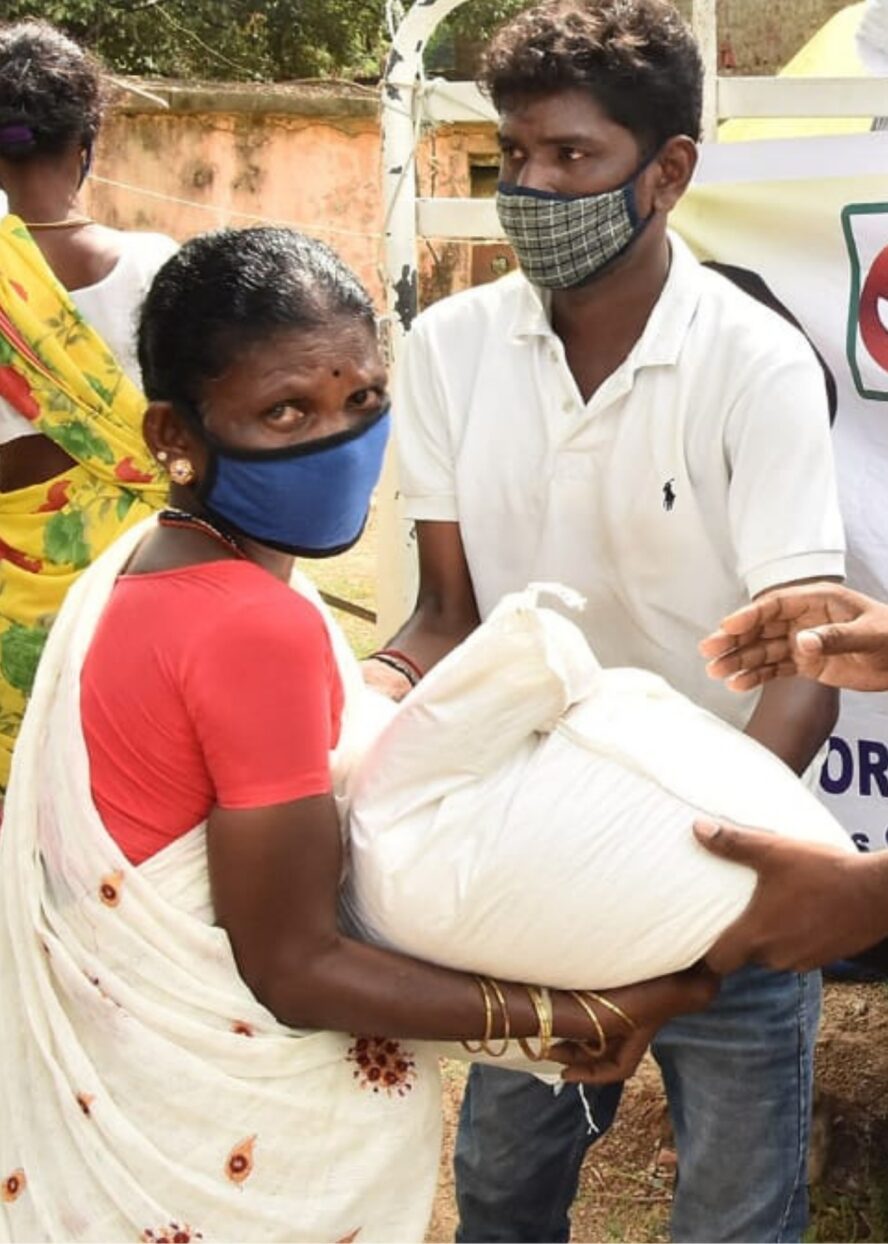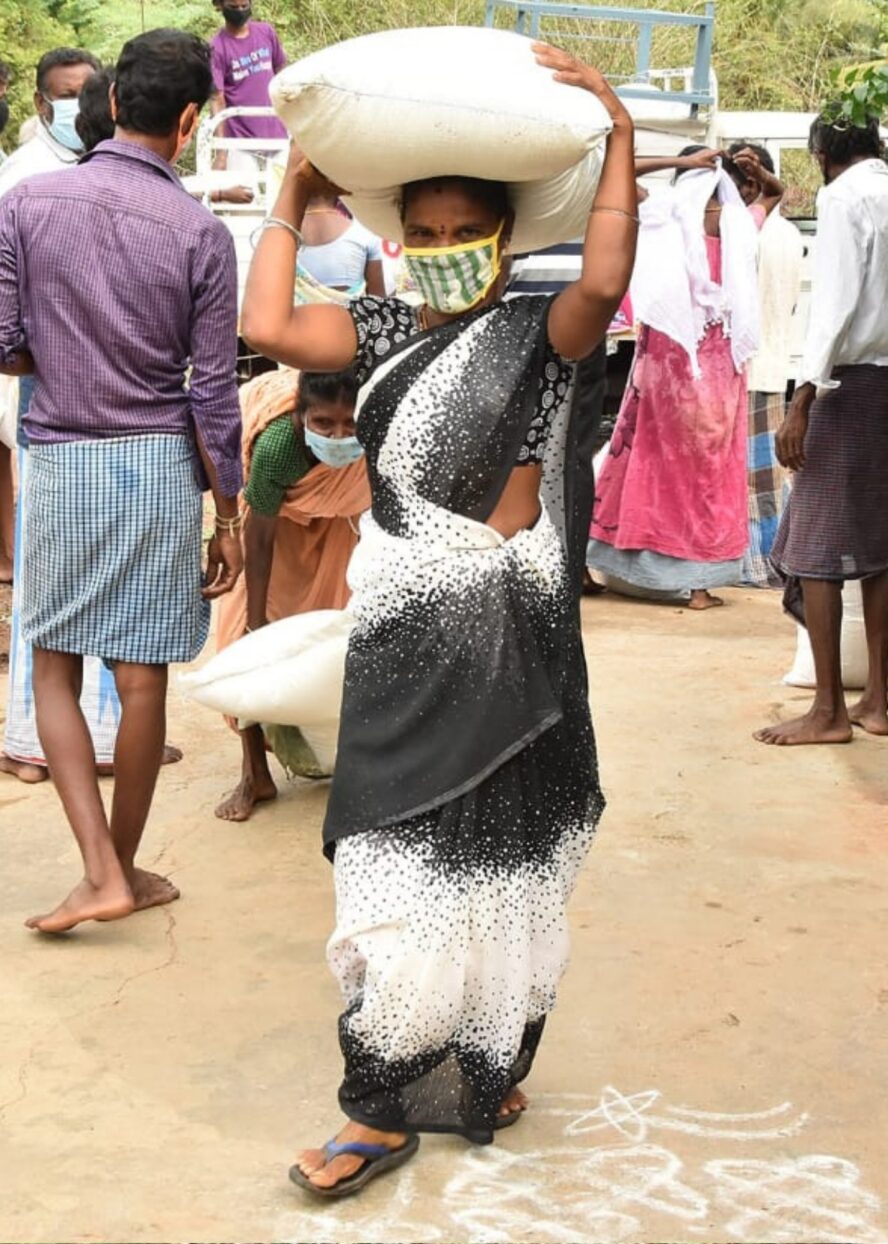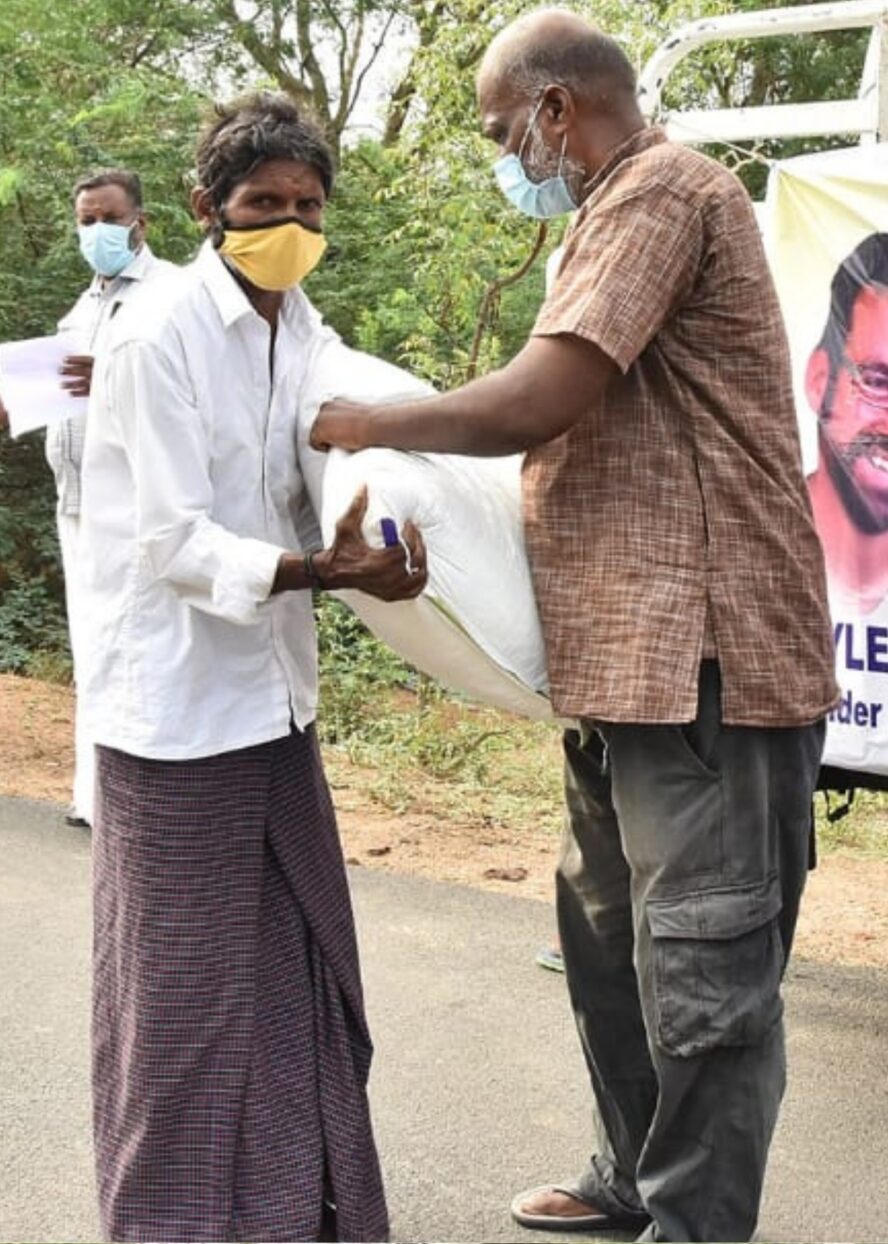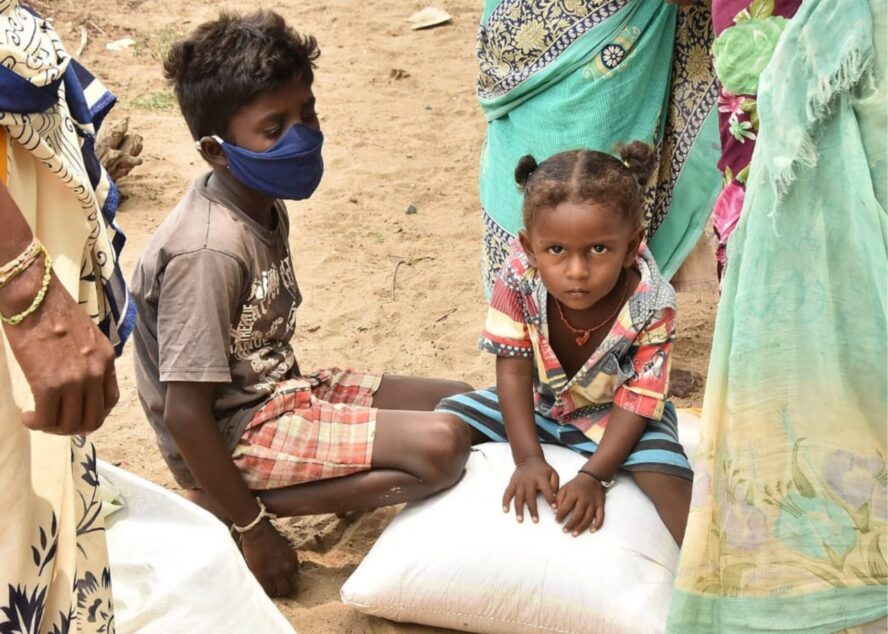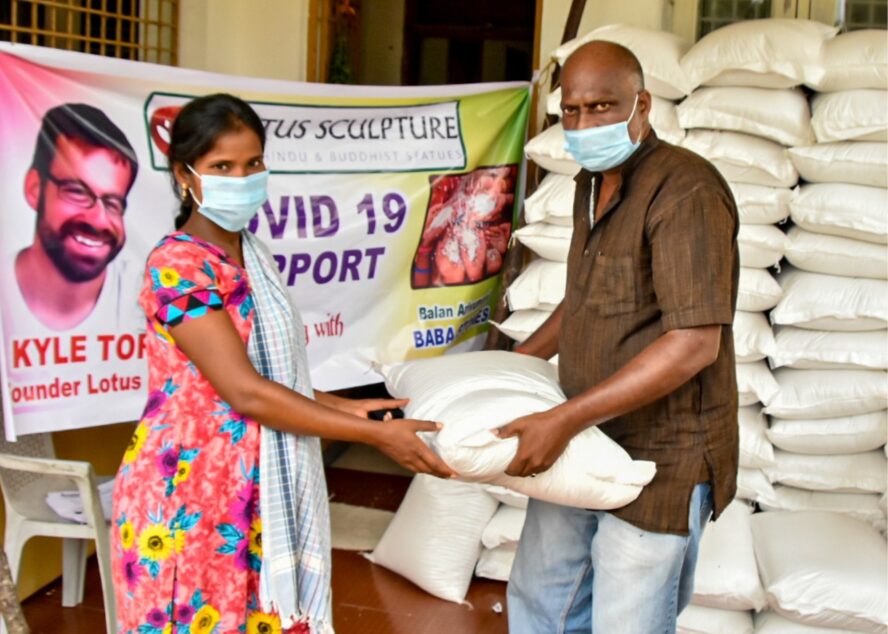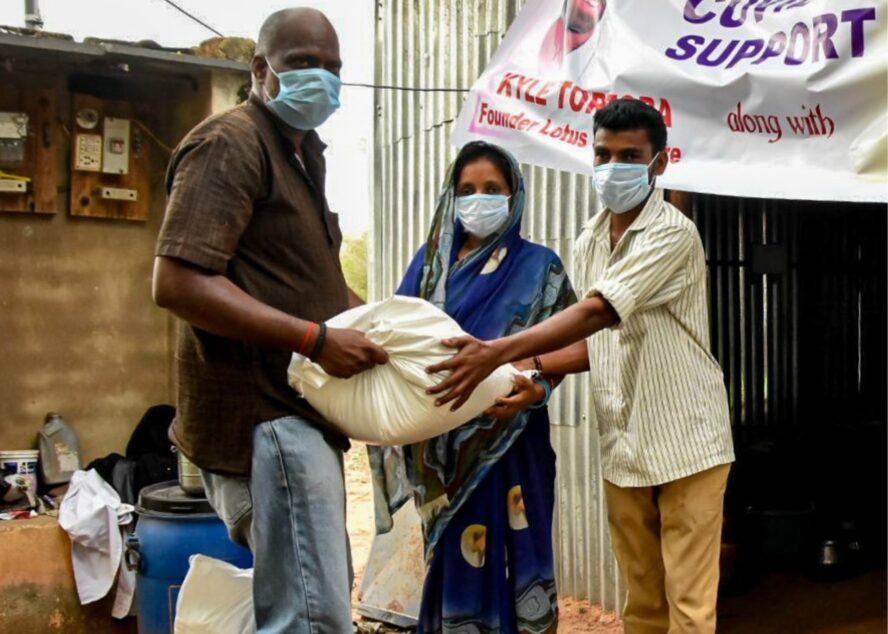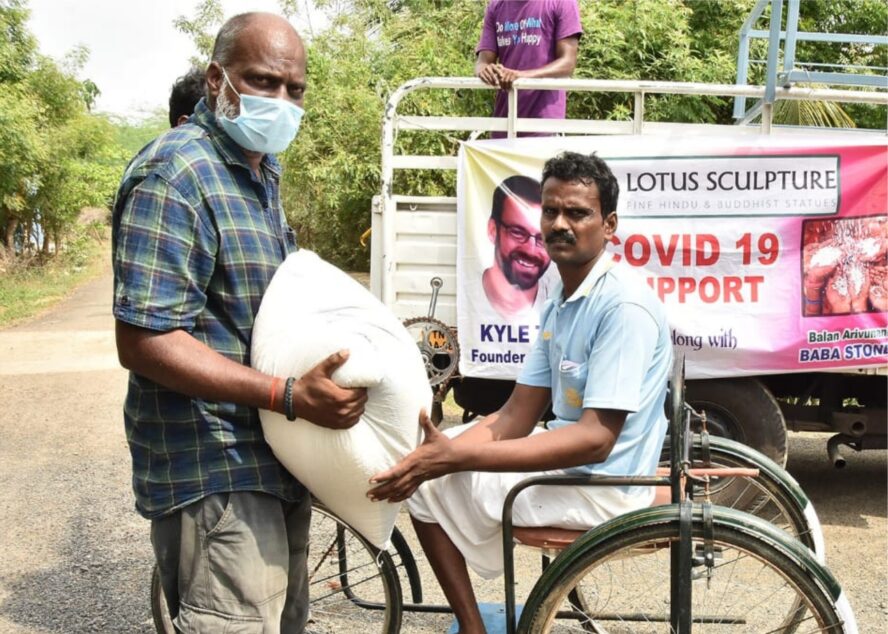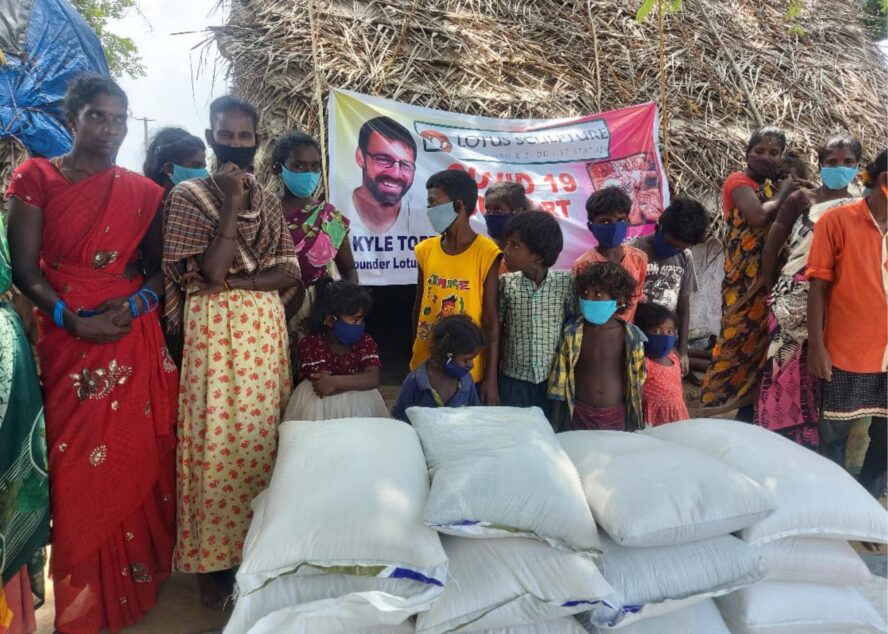 As many of you have already seen on the news, the situation in India is very dire. With over 26 million cases of COVID and close to 300 thousand deaths and counting, India's daily death toll has hit the world's highest and unfortunately is not showing signs of slowing any time soon. Spreading to India's rural communities which lack adequate medical facilities, people are desperate for any help they can receive. 

I have been brainstorming with my good friend and Lotus Sculpture artist, Balan, on what we can do to help. Balan, who lives in Mahaballipuram in Tamil Nadu, India, toured local villages to speak with the people and see what families need. Two of those stories are below and I encourage you to read them and hear firsthand what daily life is like in India. 


"I had visited more than 20 villages nearby Mamallapuram.  I just understand… we must help them with 25-kilo rice bags to every poor family… the basic food is rice. 25 kilos rice bags cost 1000 Rupees ($13.75) depending on the quantity we buy."

~Balan
Together we came up with a plan to distribute an everyday staple that families need; 25-kilogram bags of rice. Earlier this week Lotus Sculpture donated $2,000 for Balan to purchase rice for local families. He will be distributing the rice on Monday, May 24th.
I am personally asking you to help us with donations for the 2nd round of aid scheduled for later this coming week.
Lotus Sculpture will match every dollar donated.
100% of the money donated will go to direct aid to the people struggling to make ends meet in this terrible time.
Not one Rupee or Penny will be wasted!
Please click here to make a donation now >>>
One 25kg bag of rice costs $13 and can save a family in need. Please click on the link above to make a donation or contact me directly if you would like to donate more; [email protected]
This is one of those times that you have the ability to change the lives of families who need help.
– Kyle, founder of Lotus Sculpture
Below are two of the most extreme stories we have heard but these are the people who will benefit from your donations…
Kumar and Chathanthi are a couple also from Karumarapakkam village. They have two sons, Johnson and Ruben. Both of their sons have down syndrome.
Kumar and Chathanthi work in the fields and earn 100 to 200 Rupees daily ($1.40 – $2.80). They use this income to feed their sons, for medical expenses, and for essential items including rice, sugar, cooking oil, and kerosene at the ration shop in the village. In the current situation they are unable to feed their children and take them to the hospital without any money coming in. They too are relying on charity and desperately waiting for the curfew to be lifted.
Ansari and Gunsar are a Muslim couple from the village of Karumarappakkam. They have two sons, Kalisa and John Pasha.
Ansari buys and sells scrap metal. He earns between 400 and 500 rupees a day ($5.50 – $6.50). Similarly, their eldest son, Kalisa, walks to the villages around his home every day selling samosas. He makes 50 to 100 Rupees ($.70 – $1.40) a day.
The second son, John Pasha, was born with cerebral palsy and hand and foot deformities at birth. He is 14 years old. With the coronavirus curfew, the father and brother are unable to move around and thus cannot earn an income even to feed themselves. They have been living off of charity alone and will continue to do so until the curfew is lifted.
Families in need are depending on us! Please help us spread the word so that we are able to continue our outreach in South India.

Help us out by Liking, Sharing, and Tweeting this page
Free UPS Ground Shipping SALE!
For a limited time we are offering free UPS Ground shipping on all orders within the 48 States. International customers will receive a 40% discount off the price of shipping. This discount will be extended to our Canadian customers as well!
Items weighing over 150 pounds including packing materials will be shipped using a freight service. Domestic Freight will be discounted by 35%!