A shipment of stone and wood statues has just arrived from Bali. We get about 4 containers a year from Bali but this one was special. I was excited to see the wood panels I custom designed on my last trip to Bali. I knew that I wanted to give my wood artists more work and I have been hearing from customers, like you, that you wanted more wood wall panels.
I spoke with my fat and happy Buddha artist, Will, about him carving large Fat and Happy Buddha masks with only the smiling face of the Buddha as a wall hanging. Here they are and they look amazing! The grains of the wood are beautiful and just add life to the joy emanating from the Happy Buddha mask! I am so happy with Will's work!

Click here to view the Fat and Happy Buddha Masks and all of Mr Will's work.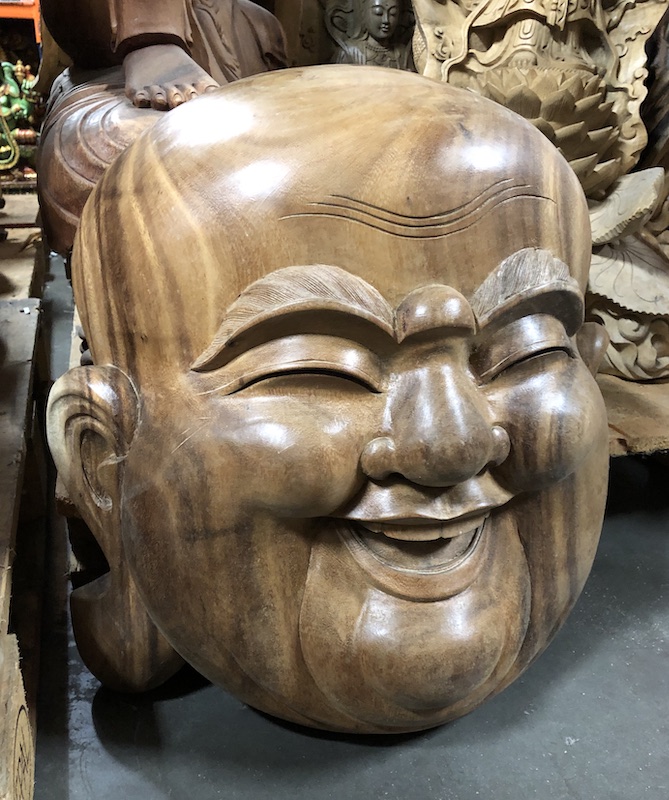 I also spoke to a wood artist, Mr Komang, about carving different types of wood panels. He typically only carves trees and flowers for panels but I love his work so I really wanted to work together with him to help him grow so I sent him pictures for ideas about what I would want for Lotus Sculpture. He was very excited and said he could surely carve what I was looking to do. We quickly agreed on the designs and this is the first time I am seeing them. They came out exactly how I envisioned them! I am so happy that I am bringing a new artist into the fold and giving him more work!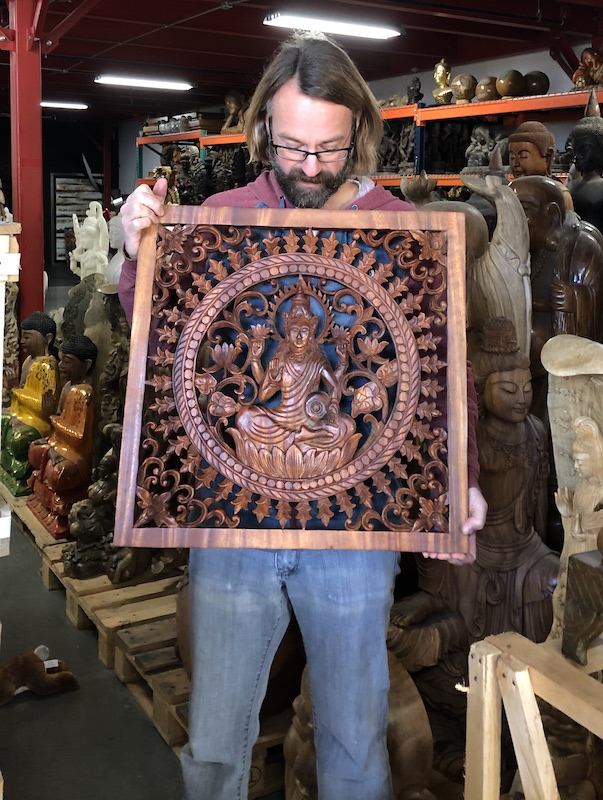 We also received about 50 stone statues mostly of the Buddha that will prepare us for the coming Spring season!

You can always view our Garden Buddha Statues here.
Or click here to view our New Arrivals which are posted daily.