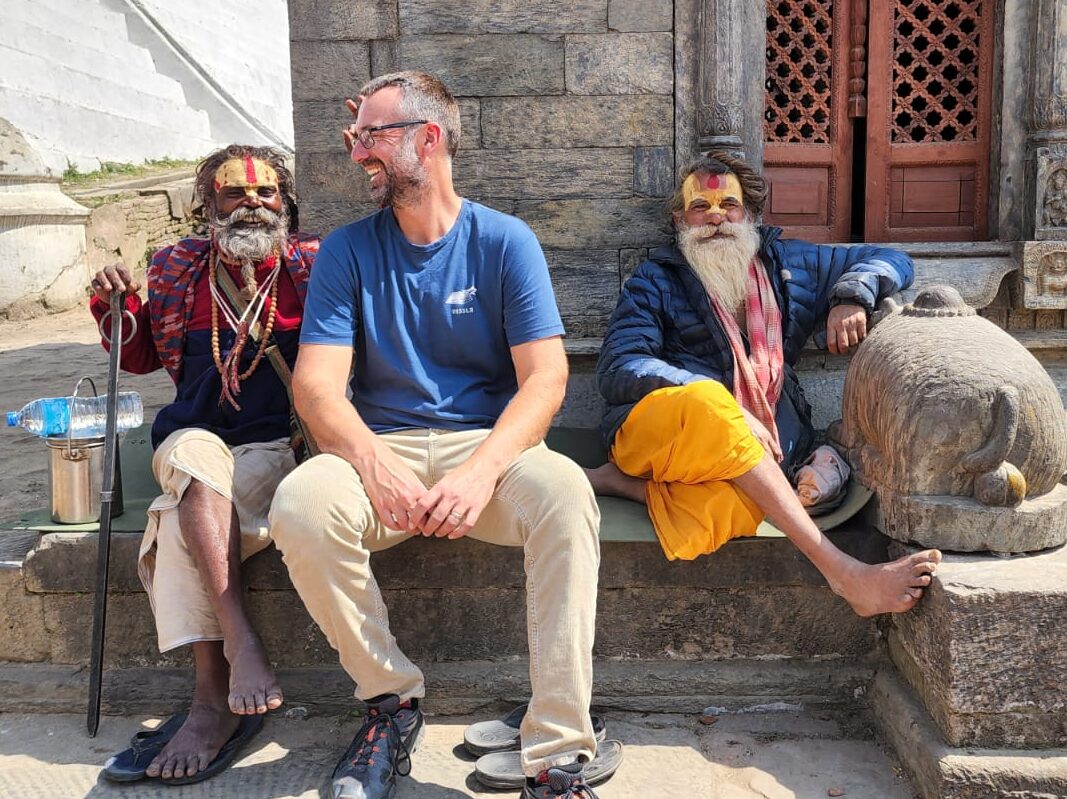 It has been 16 years since I first visited Nepal. Lotus Sculpture has never imported any statues from Nepal so this past week was like a buying trip 20 years ago, exploring Kathmandu valley and searching for new artisans with exceptional statues.
Happily, we found them!
---
---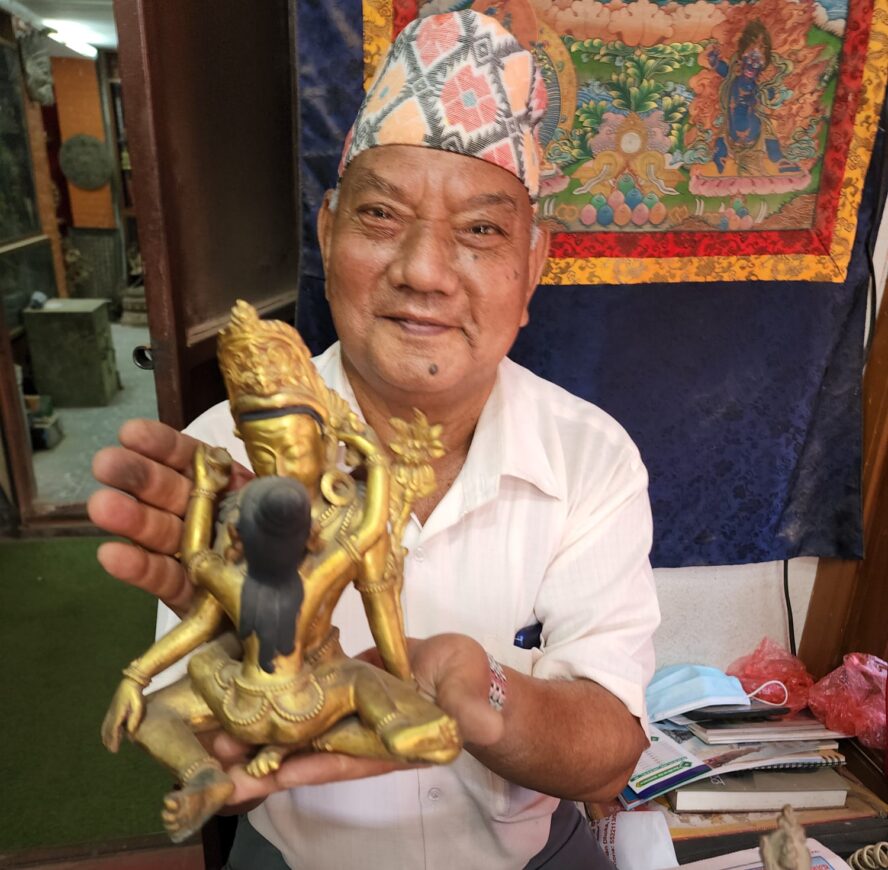 ---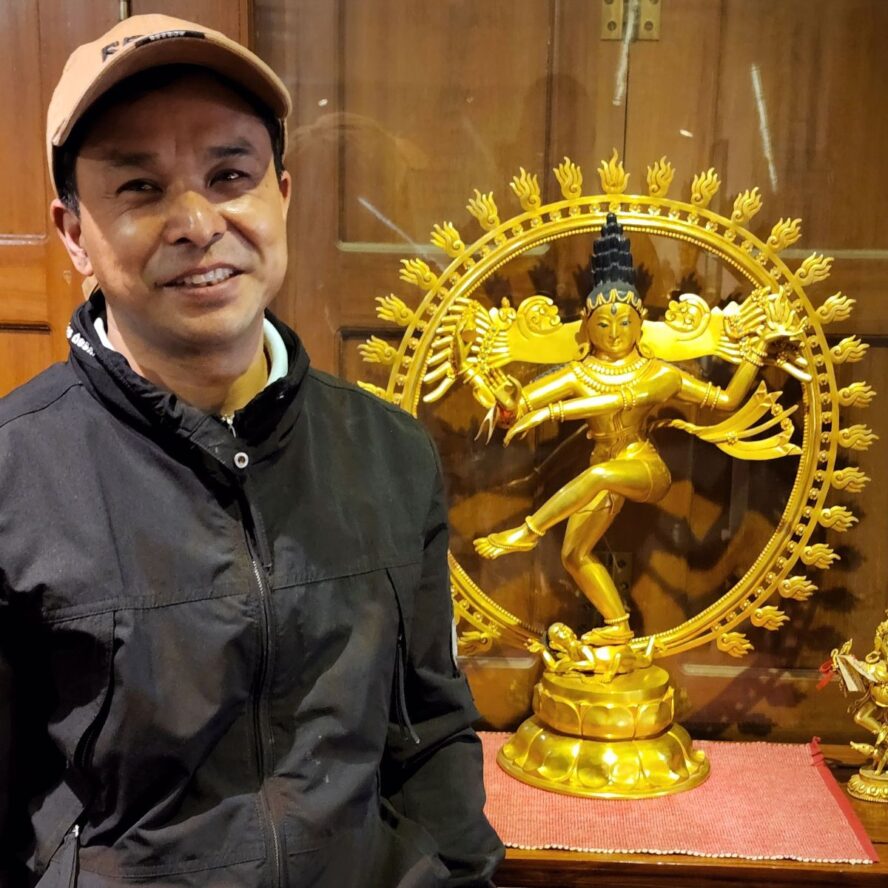 The moment that I laid my eyes on this stunning Nataraj statue I knew I would have to bring Him home with me. I have never before seen a dancing Shiva in this style. It is a perfect statue in casting, form, and painting.
---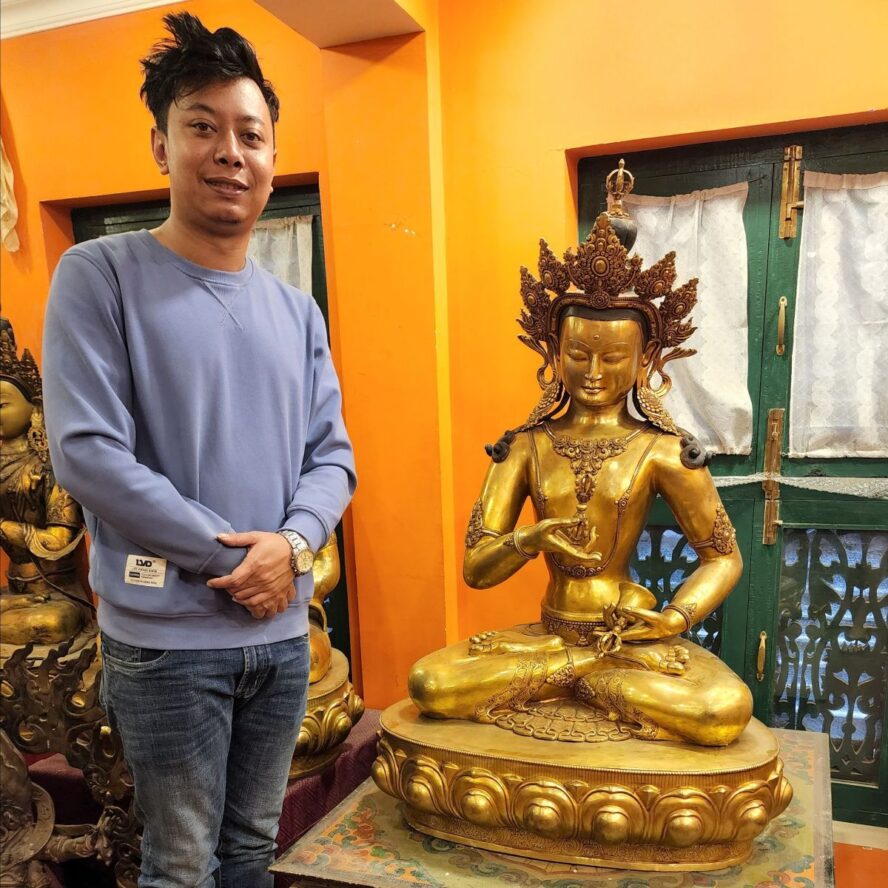 From the moment I met Siddartha I knew I had met a lifelong friend. He has a calm grace and inner peace that emanates from him. And he has some amazing statues like this amazing Vajrasatva (coming to Lotus Sculpture soon)!
---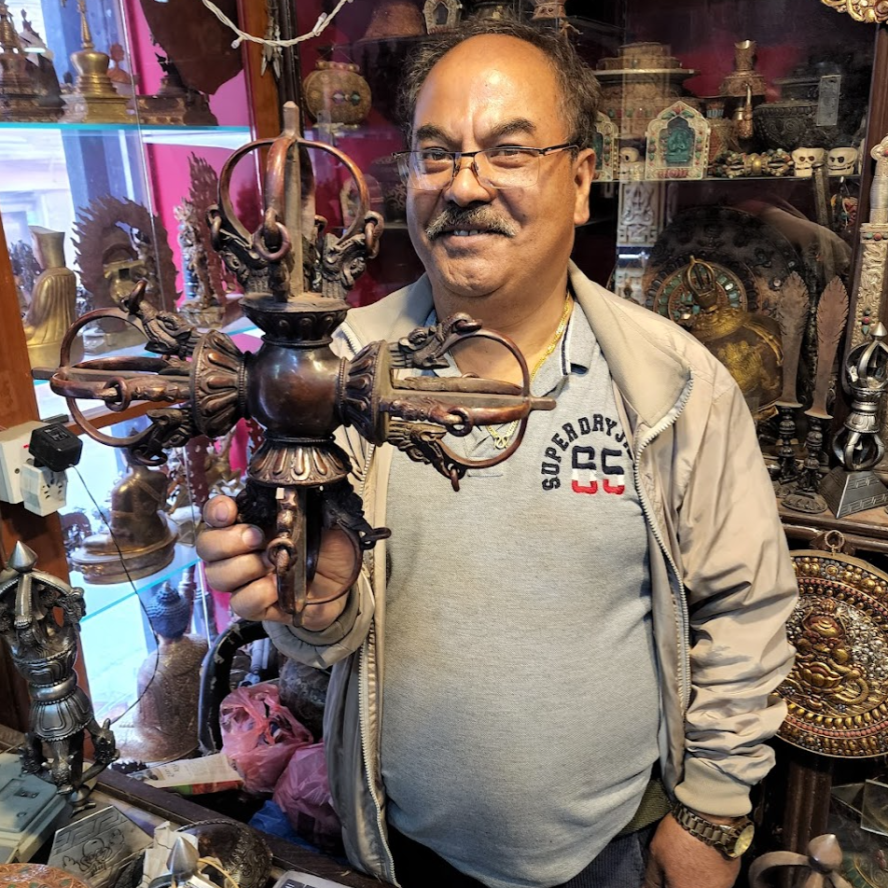 Going from shop to shop finding some hidden treasures like this copper double dorje brings out the inner Indiana Jones in me.
---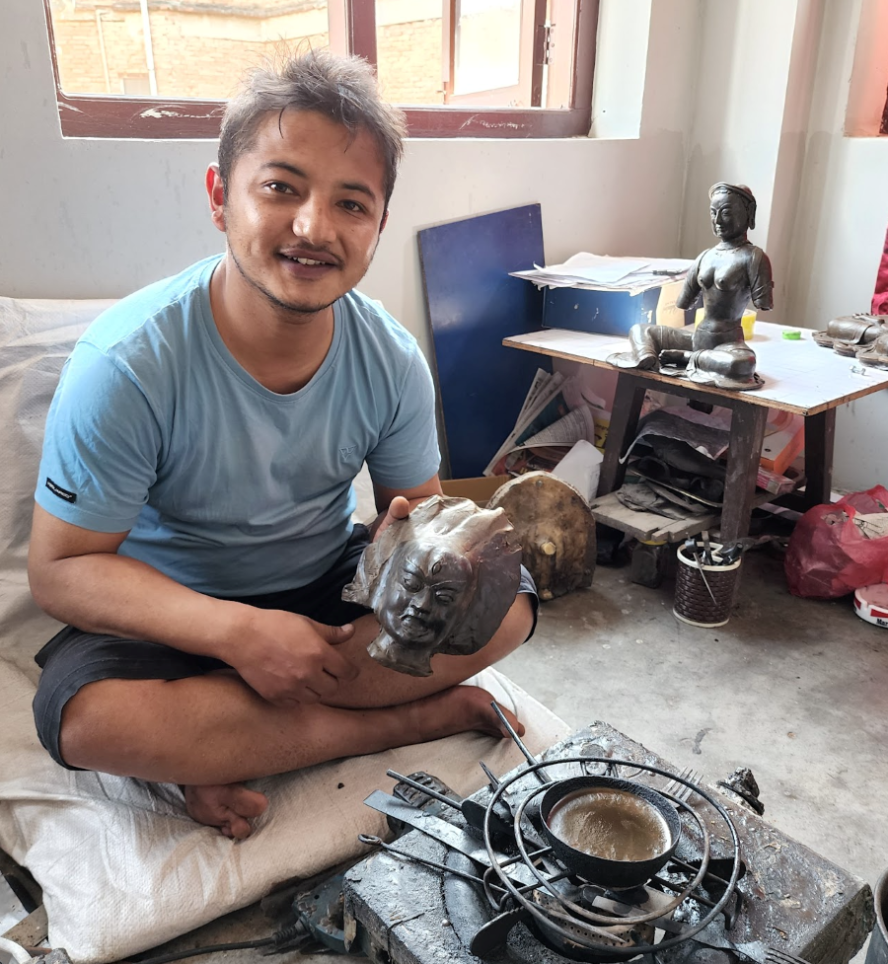 Batsa is a young 29-year-old artist shown creating a wax mold of Vajrayogini. He uses yak bone to shape it. The saliva keeps them from sticking together which differs from how stipathis (wax modelers) of South India create their wax molds. He spends all day drawing and creating wax molds. I loved him. He is a dedicated, true artist!
---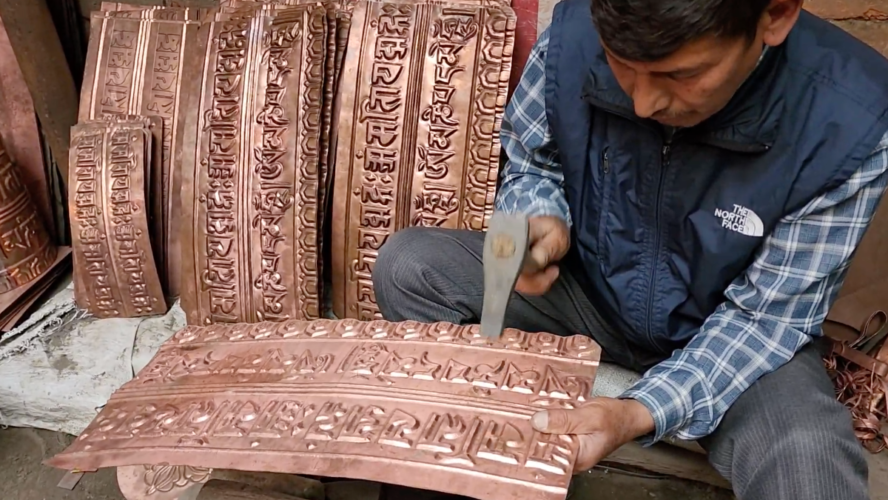 I knew I was going to find amazing statues, but when I saw some amazing prayer wheels I had to learn where and how they are made. The mantra "Om Mani Padme Om" is pounded into copper sheets and then made into a prayer wheel and filled with prayers. I know you will be as excited about them as I am!
---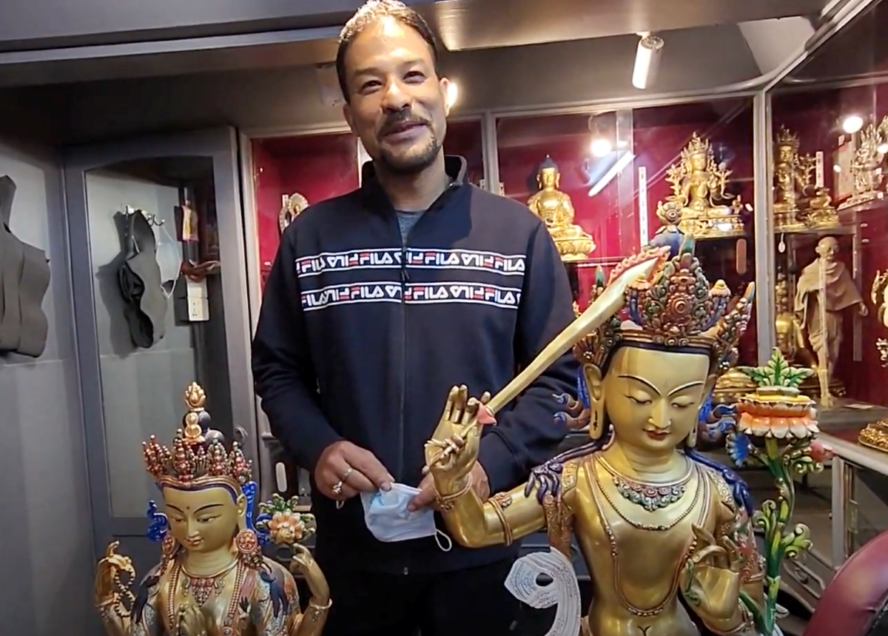 Mahesh is a Master craftsman! All of his statues are made at another level of artistry. I can not wait to show them to you!
---
We are going to have a big selection of masterpieces coming from Nepal! As big a selection as Indra's arms are wide.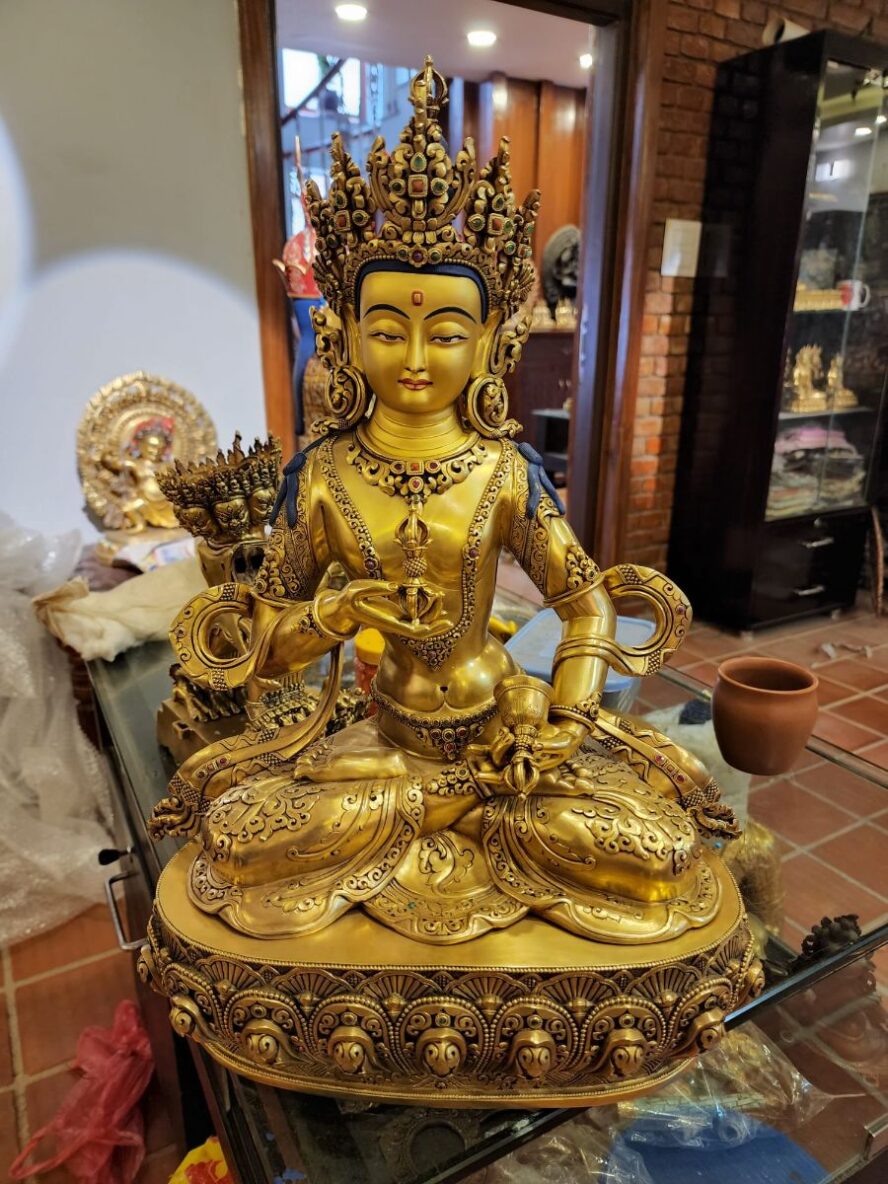 Vajrasatva is jeweled with rubies, red coral, and emeralds. Stunning carving!
---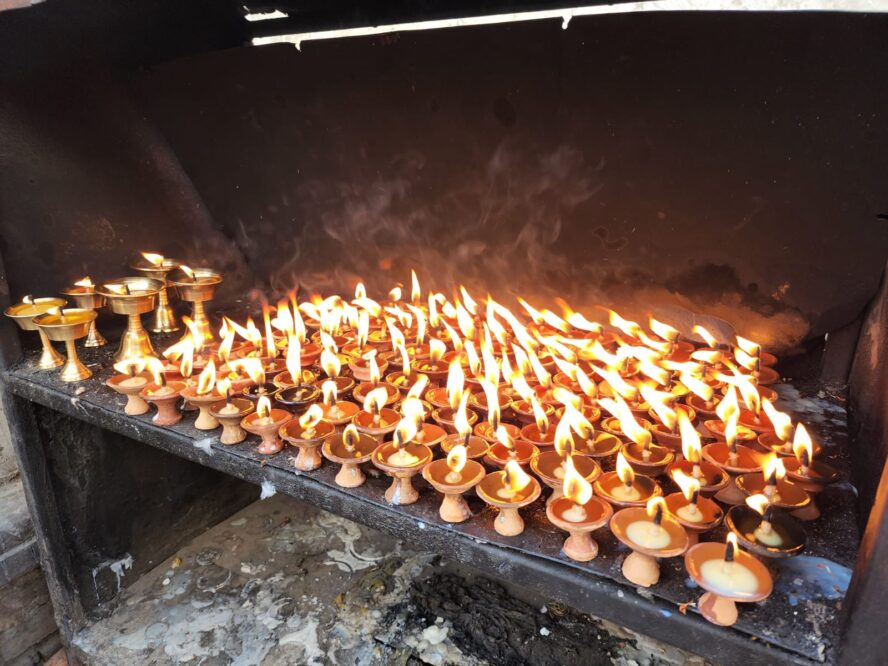 ---
"Being in Nepal was like experiencing my first buying trip as a young man 22 years ago. With every step I took on the streets of Kathmandu, I was in search of something new for Lotus Sculpture, a new artisan or a new art form. Every day was exhilarating!"

~Kyle Tortora, Founder, Lotus Sculpture
---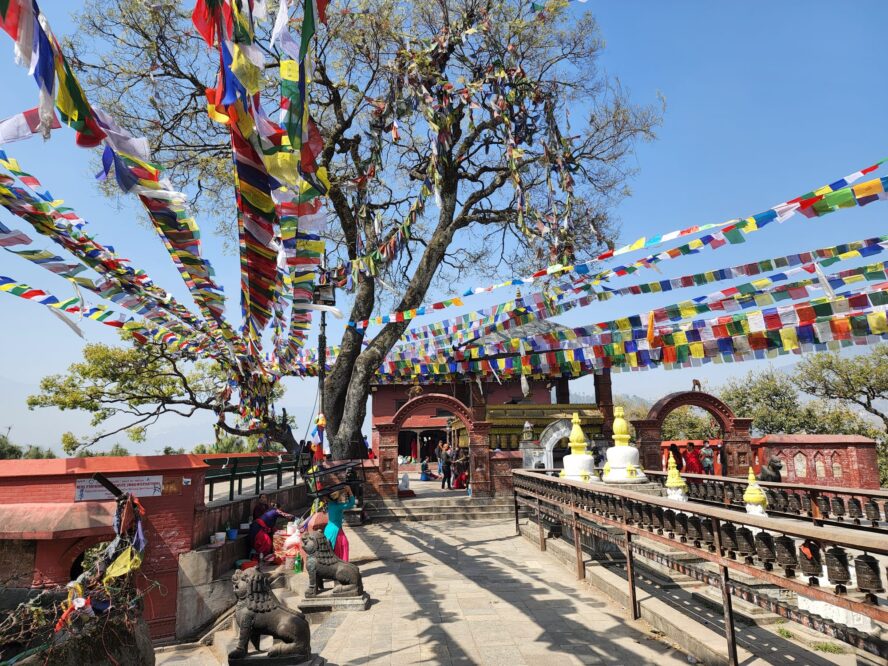 ---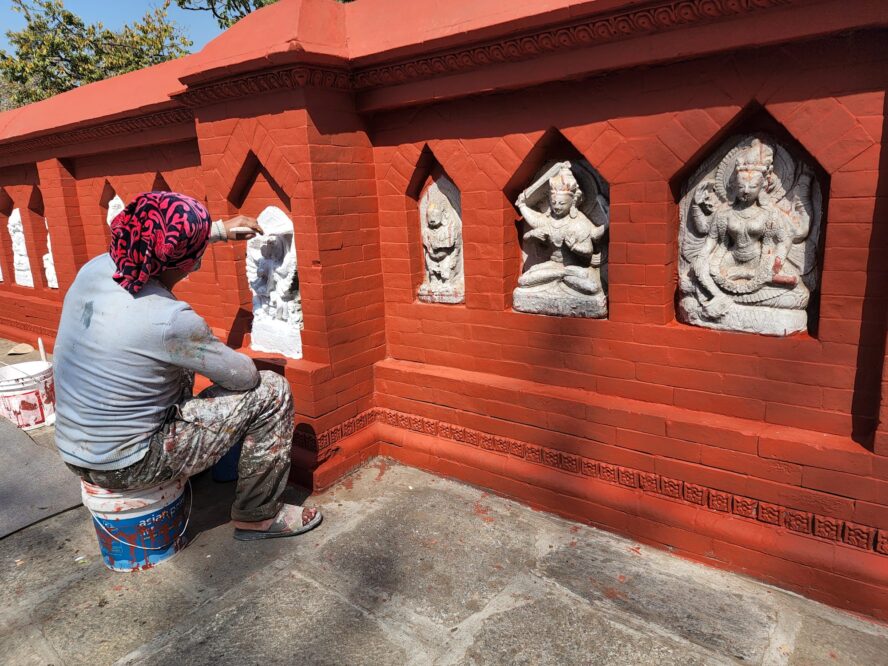 ---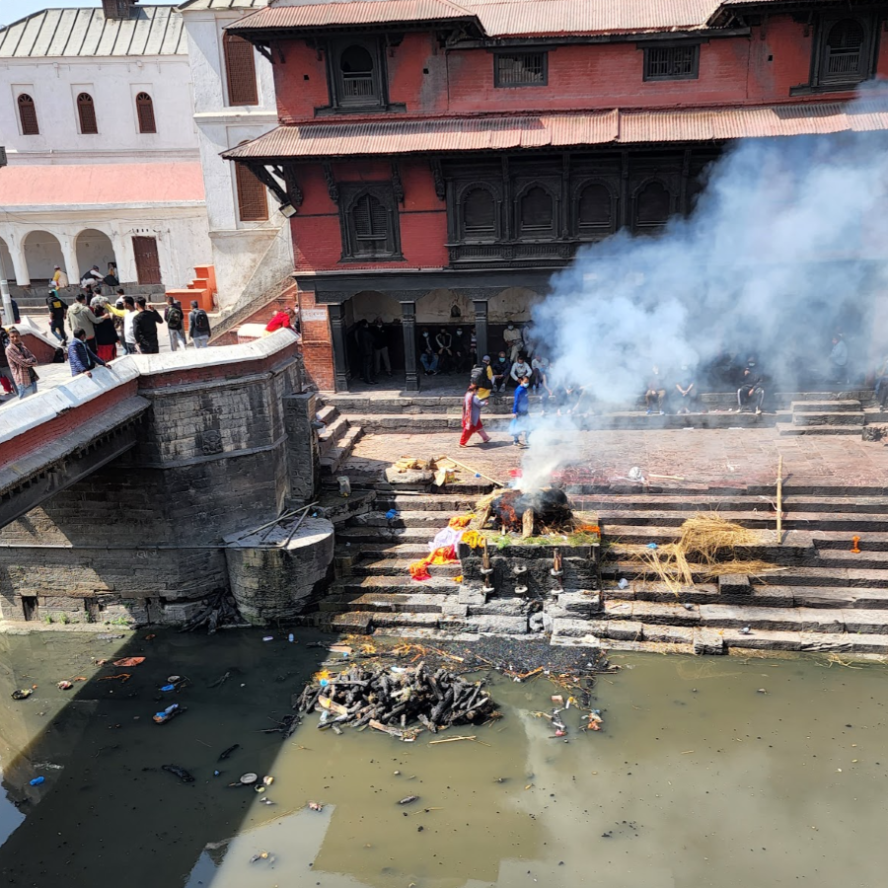 Here are the ghats or steps where bodies are cremated at the Pashupatinath temple in Kathmandu dedicated to Lord Shiva. It was a very heavy difficult day for me. There were children begging, old sadhus laying on the ground in awful health conditions that aren't appropriate to share, and then seeing bodies burning on funeral pyres really affected me. The Buddha said that "all life is suffering." It was easy to understand why he uttered those words so long ago. It was also very easy to see the impermanence of all life in those moments as both life and death were on display in front of me.
---