March 3rd, 2023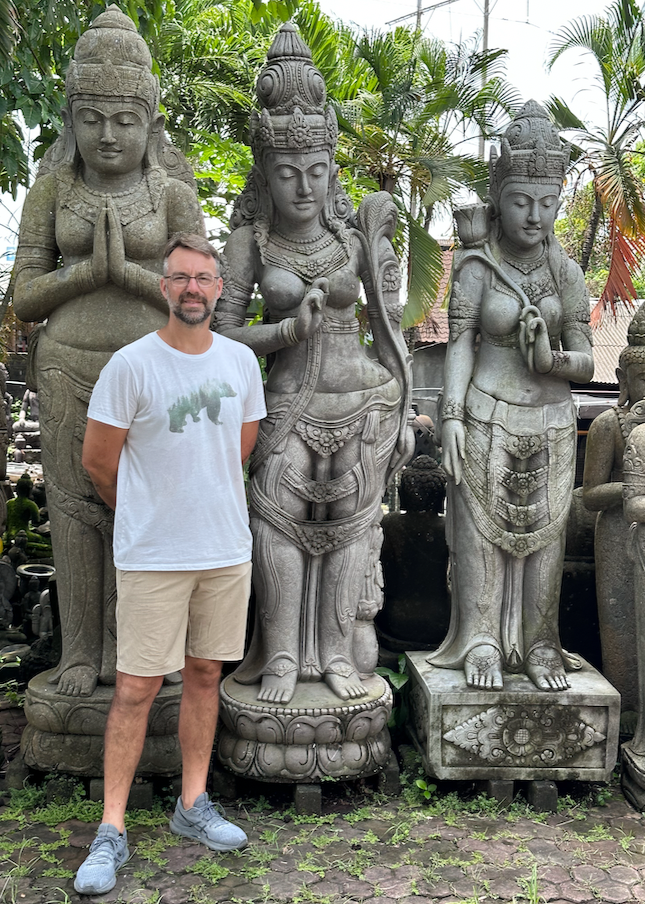 I've just returned from my buying trip, which included my final stop in Indonesia where I found myself captivated by the rows of moss-covered stone statues amidst the thick air left behind by the previous night's rain. I couldn't help but fall in love with these beautiful sculptures every time I laid eyes on them, and my weakness for their allure led me to purchase not one but two 40-foot containers full of them. These exquisite stone statues are set to arrive just in time for the spring gardening season in April-May.
---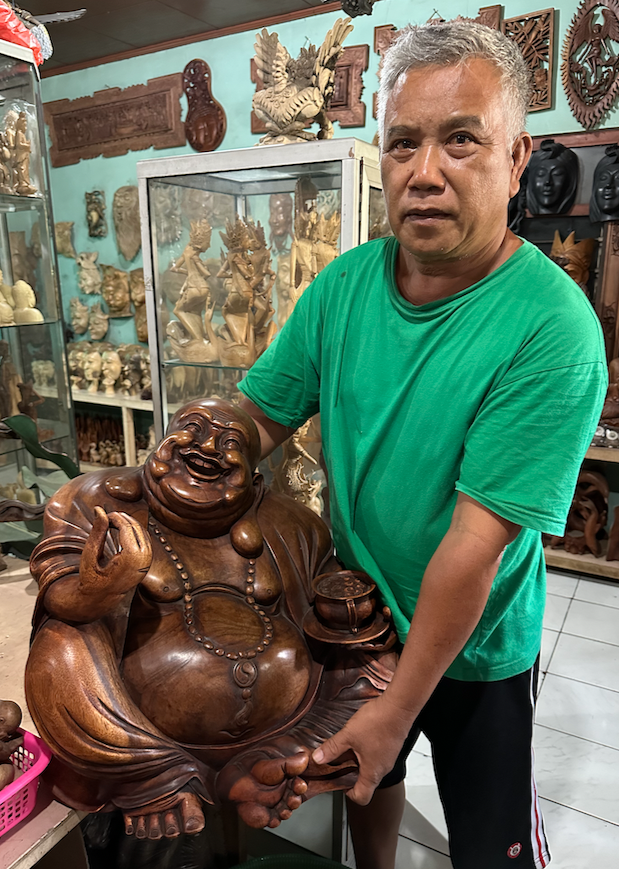 Nyoman and I have been collaborating since 2004. His exceptional talent is immediately apparent in the delicate and fluid lines he carves into his Buddha statues, as exemplified by the plump and content Buddha he's currently holding. The expression on the statue's face is unlike anything else you'll find in the Indonesian market, and to top it off, the Buddha is even holding a cup of coffee!
As an art enthusiast, I'm always on the lookout for artists who possess the ability to create something truly distinctive with a style that's unmistakably their own.
---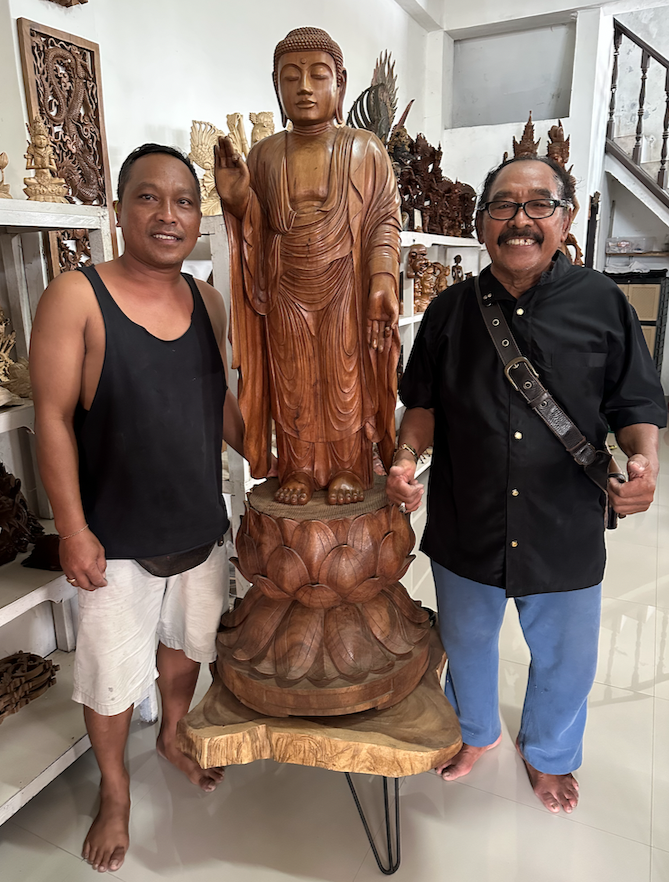 For 19 years, I've had the pleasure of working with Wayan Sabur and his son. Whenever I step into their workshop, I'm always greeted by Wayan's warm and welcoming smile, which reflects his joyous outlook on life. He takes each day as it comes and truly enjoys every moment.
Despite the different perception of time in Indonesia, I've often commissioned custom orders with Wayan, only to return the next year to find them partially completed.
One of his remarkable creations is a stunning Buddha standing on a blooming lotus. The intricate carving of the Buddha's robes is exceptional, resembling the undulating waves of the ocean more than traditional cloth. This design is so unique that I always purchase every statue he creates in this style.
Artists like Wayan used to be more common in Indonesia, but their time is dwindling. Thankfully, his son is ready to continue his father's legacy by carrying on his designs and artistry into the next generation.
---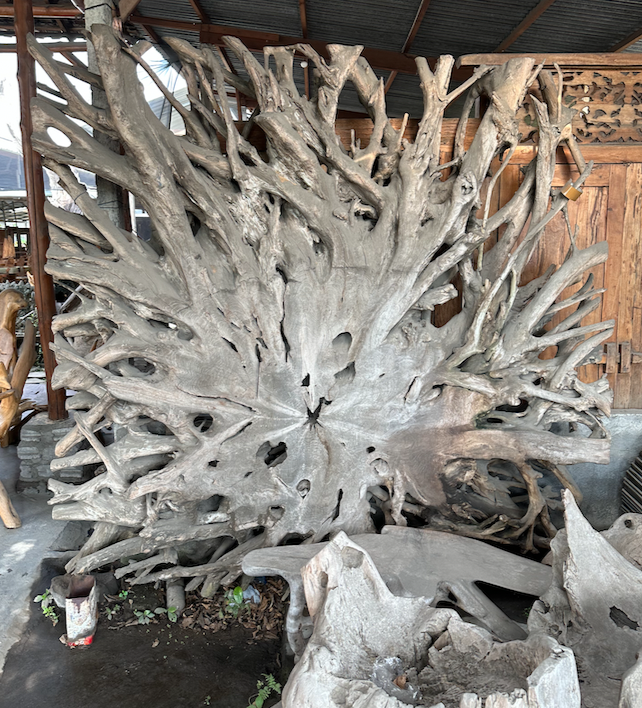 ---
I've had the pleasure of knowing Echo for around 15 years. He works at a stone workshop and is a true character, as evidenced by his mischievous grin and playful demeanor, as seen in the photo of him holding his dentures.
Echo is like a large feline in his approach to work – he only works when he needs money and takes days off to rest and relax when his pockets are full. His lifestyle has earned him the nickname "Sultan Echo" since he lives like a sultan, sleeping when he's satisfied and only working when he has to.
Personally, I love his approach to life. What a fantastic way to live – enjoying the fruits of your labor and only working when necessary!