January 11th, 2023
I finally made it back!
Vietnam is great! Everyone just lives their lives and enjoys it. There isn't any pretense or anger between individuals. Driving, everyone is cutting people off and doing 3-point turns in the middle of busy roads. No one cares. It's refreshing. Some people dance in the park at 7 am while others line up for group massages. I love it. It is the way life should be.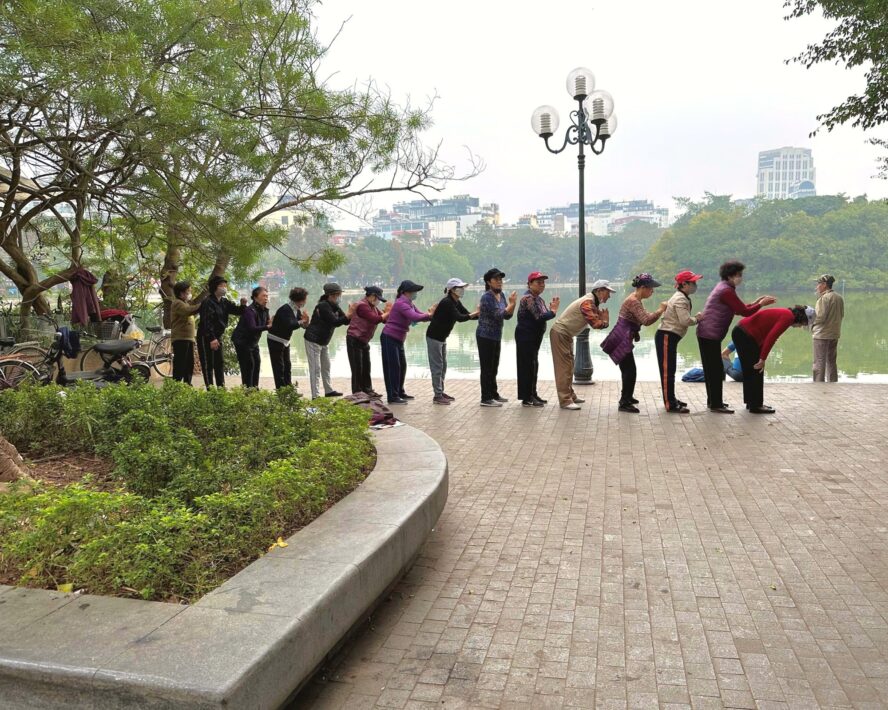 I always have such an incredible time here visiting the country's local artisans in search of new, unique, and simply stunning wooden Buddhist sculptures.
As I make my way throughout Vietnam's quaint coastal towns, jungles, and bustling cities – prepare yourself to be amazed by our artisans showcasing their incredible craftsmanship.
I've already discovered an abundance of new, one-of-a-kind, hand-carved wooden figures that radiated love, peace, and harmony. From wooden Buddha statues to Guanyin, Bodhidharma, and Hotei Buddhas, there are so many fantastic sculptures to admire here in this wonderful country.
Follow along as I share my encounters with the talented artists of Lotus Sculpture and give you a sneak peek into which statues may be coming with me!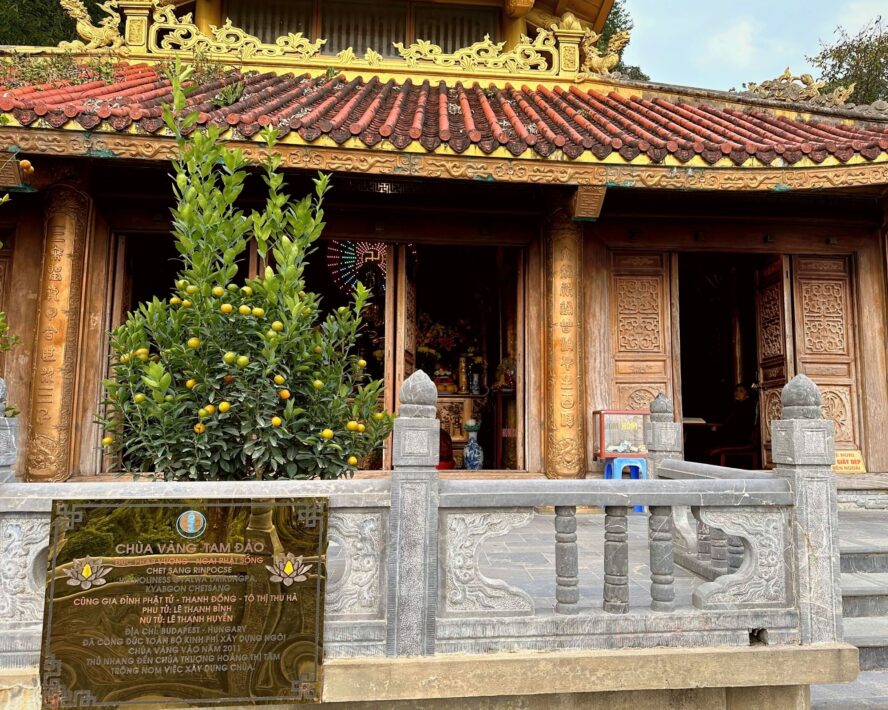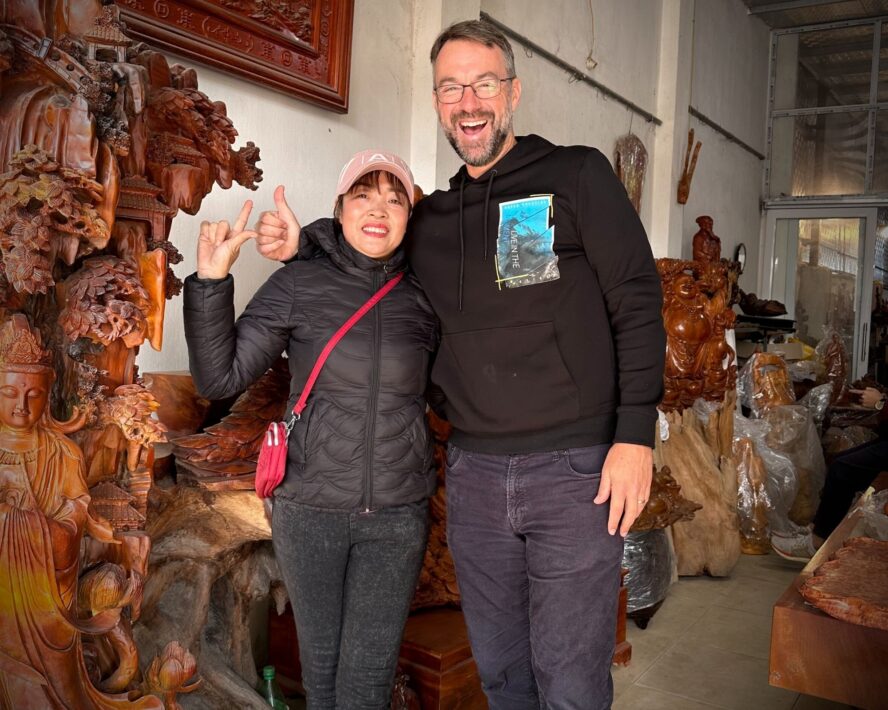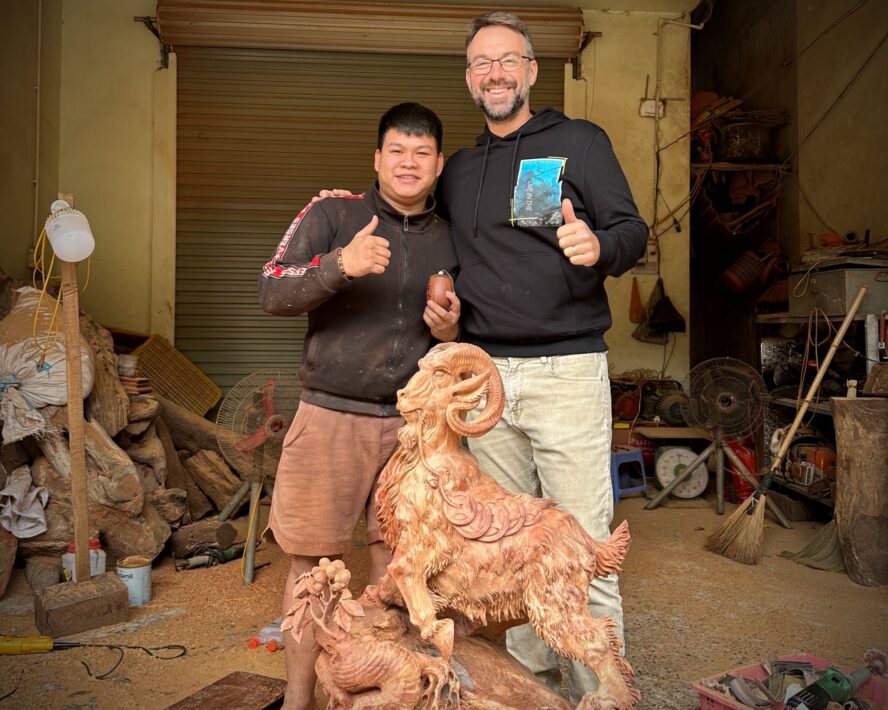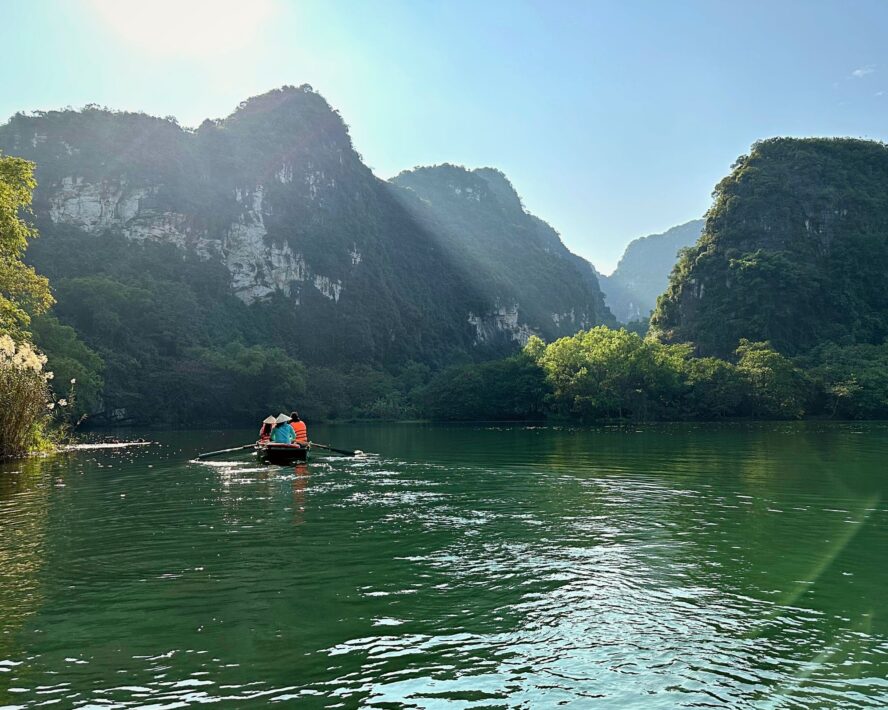 ---
Below are the faces of the artists Lotus Sculpture buys our wood statues from. I visited in the week before their Lunar New Year; Tet. It could not have been a better time for them to sell some of their statues. They were overjoyed to have some extra money right before they go on a month's vacation for the New Year. On behalf of the artists, I will also say thank you to our wonderful customers. None of this would be possible without you!